Maps - Midsumma Carnival 2023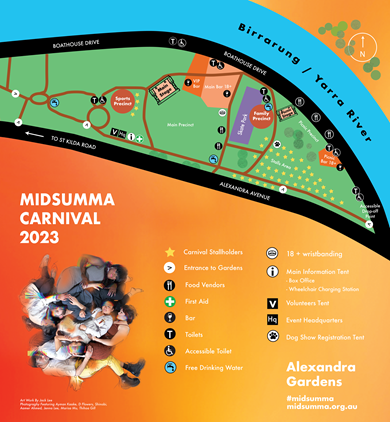 Download Midsumma Carnival Map 2023
Zoom in to the PDF maps to see more detail. Note that the Picnic Precinct Info Tent (where you can register for the Dog Show) is marked with a paw icon.
Main Stalls Area - Picnic Precinct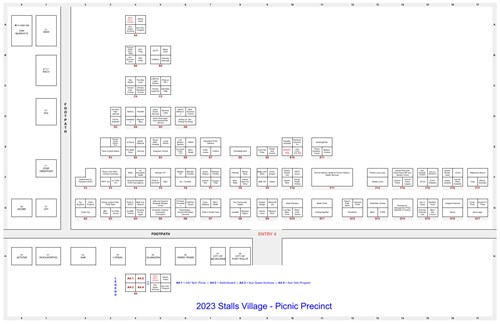 Download the Picnic Precinct Stalls Village PDF Map - then zoom in to see more detail.
Sports Precinct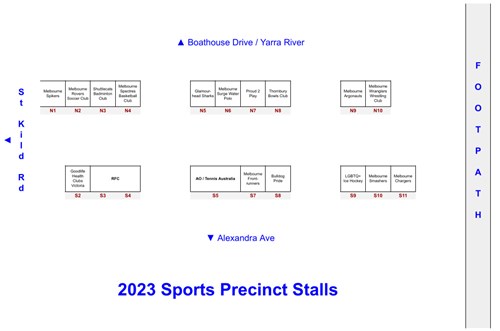 The Sports Precinct is located at the St Kilda Rd end of the park. Download the Sports Precinct PDF Map.