Midsumma T Dance 2022 Artists and Emcees
Midsumma Carnival 2019 - Photo by Suzanne Balding
The T Dance MAIN STAGE and PICNIC STAGE take over from Carnival at 6pm.
See Midsumma Carnival - T DANCE Stages for the line-up schedule and see below for an introduction to the emcees and artists from both stages. 
T DANCE ARTISTS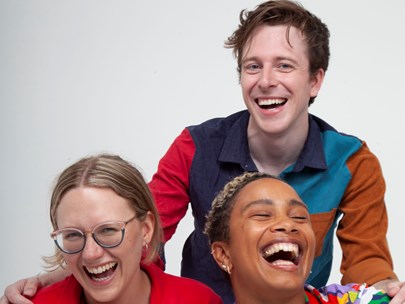 Jordan Barr, Aurelia St Clair and Charlie Lewin
Amid Melbourne's 2nd wave lockdown, Aurelia (they/she), Charlie (he/him), and Jordan (she/her) made the only logical decision of their short lives. 'It's time to make a gay podcast'. And thus, POPGAYS was born. From YouTube drama to the entrapment of the gender binary, these gays love to chat, listen and laugh at each other. Come for the laughs, stay for the dissertation on why Blake Lively drew her shoes on in that bizarre Instagram picture.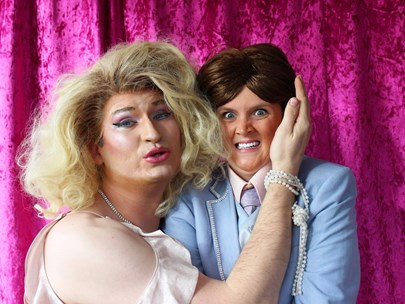 The Pageant (Patrick & Laura): Picnic Stage
Patrick and Laura will be your T Dance hosts on the Picnic Stage. Together they are "The Pageant", a character comedy created and performed by Laura Trenerry (The Travelling Sisters) and Patrick Dwyer, co-devised with Ell Sachs and directed by Kimberley Twiner (PO PO MO CO).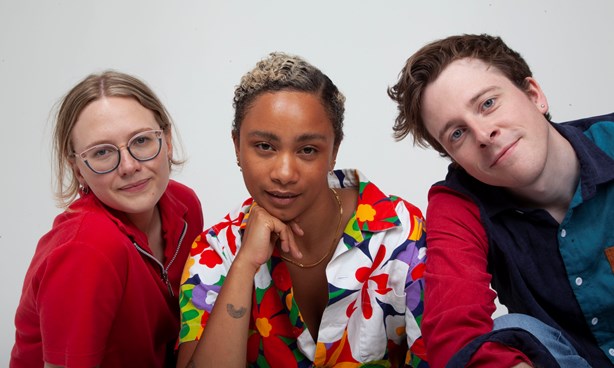 Jordan, Aurelia and Charlie looking pensive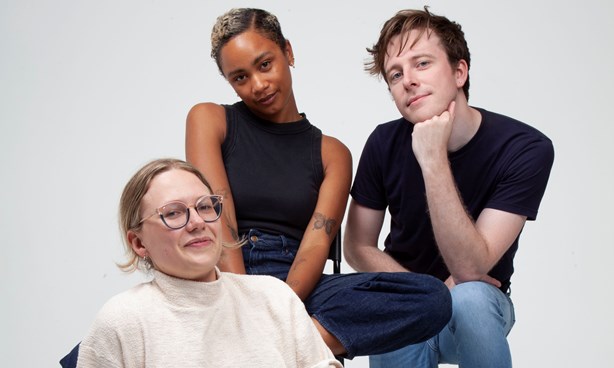 Jordan, Aurelia and Charlie looking cheeky