Midsumma Festival 2021 Stalls
Usually, Midsumma Carnival each year is a showcase of almost 200 community and business stalls. Due to COVID-19 restrictions and safety precautions, Midsumma are currently developing plans for alternate options in place of Midsumma Carnival for 2021 at varying scale, attendance numbers and site options. 
This means Stalls at Midsumma Carnival cannot go ahead for 2021, well physically...
We know that the Midsumma Stalls are a major attraction for 120,000 attendees each year, and for the stallholders as well, so for Midsumma Festival 2021 we will deliver a Virtual Stalls Precinct to highlight the community organisations and supporting businesses that service our communities year-round. 
The Midsumma Festival 2021 Virtual Stalls will be FREE to register your business, organisation or community group. Read on for more information, and be sure to register before Monday 4 January 2021.
Keen to be involved in Midsumma Festival 2021 Virtual Stalls?
Check out these FAQs first and then complete the Virtual Stalls registration below.
Midsumma are currently working with our Festival Artists, Marc-o-Mattic, and our web dev team to design a fun, interactive, and user-friendly map that will be placed onto the Midsumma Festival website. The Virtual Stalls will be set out into categories (like the IRL Stalls usually at Midsumma Carnival) to help the user find your stall easily. 
The Virtual Stalls will be best accessed from a larger screen, like a PC, and will be an easy to use list for mobile, and smaller screen devices. 
In the registration form, we will ask for the information that you would like displayed i.e. the name on your stall, your logo, a little bit about your stall, and the URL that you would like attendees to visit.
If you are the administrator of more than one business, group or organisation, you can register a stall for each. However, there will be one Virtual Stall allocated to each individual business, group or organisation to avoid confusion for the Virtual Stall attendees. 
The free Virtual Stalls will become a part of our festival campaign. We will include the information of the Virtual Stalls in our digital program guide, on the Midsumma website, and include the stalls in our social media and eNews campaigns. 

We also encourage all of our virtual stallholders to do the same, and share the page with your networks!
Nope! Virtual Stalls are our gift back to the community. We know that having a stall at Midsumma Carnival can be very successful for businesses and community organisations, and a great way for attendees and audiences to engage with LGBTQIA+ organisations and supporting groups.
If you need to change any of your Virtual Stall information after you register, please email [email protected].
If you already completed an EOI form for Midsumma Carnival Stalls 2021, we already have most of your information and won't make you fill it all out again. We will be in touch via email to follow up with any information we need from you.
Midsumma will use Google Analytics to track the Virtual Stalls attendance and individual stalls can request attendance information after 1 June 2021 by emailing [email protected]. Attendance figures for Midsumma Festival 2021 Virtual Stalls will be included in the Annual Report. 
We will let you know! Once the Virtual Stalls go live after we launch our festival program in mid-March 2021, we will send you an email with the link, how to use it, and how to share it!
To assist Virtual Stall users, and to create a simple map design for use, we will group stallholders under a category. You will choose up to two (2) categories from the list below.
Access
Aged Care
Animals/Pets
Charity
Corporate
Education
Emergency Services
Environmental Welfare
Family Services
Government
Government Affiliated Organisation
Hospitality/Tourism
Legal
Public Health
Queer Social Group
Queer Advocacy Group
Religious
Retail
Social Services
Sports
Wedding Services
Wellness
If your group, business or organisation does not fit any of these categories, please email [email protected].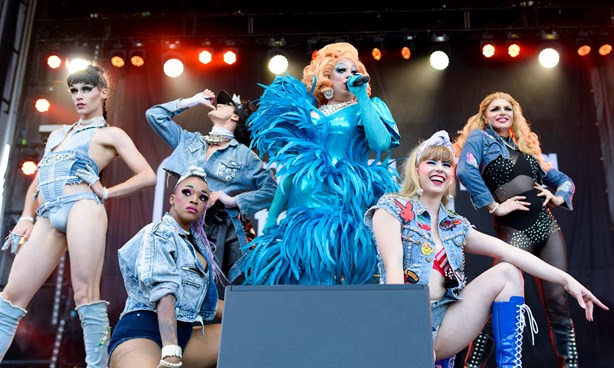 Midsumma changes festival dates for 2021
Following the Roadmap to 'COVID Normal', Midsumma enacted the "understudy-plan" to move Midsumma's 2021 festival dates to fall between 19 April and 5 May 2021; with Midsumma Pride March on Sunday 23 May.
Midsumma changes festival dates for 2021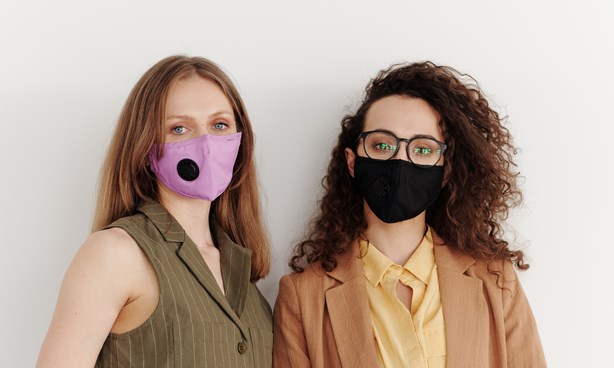 Being COVID-Safe at Midsumma Festival
There have been a lot of hoops and hurdles due to COVID-19, and we have made some adjustments to Midsumma Festival 2021 in accordance with the Victorian Government COVID-Safe guidence to make sure we are doing our part to be COVID-Safe. We want everyone to be able to enjoy Midsumma Festival 2021 and keep yourself safe at all of our events.
Being COVIDSafe at Midsumma Festival