Della Katessen's Fabulous Online Party!
It's the most fun you can have online darlings!
Della Katessen is hosting her world famous online parties during the fabulous Midsumma season. Love quizzes? Or is BINGO more your style? She's got your back... and your front too! Will there be special guests? You bet there will be.

Della Katessen's Fabulous Fact Hunt. Do you like questions? Have you got answers? Sounds like you need to come along to my Fabulous Fact Hunt. It's an online quiz for the Fabulous. Not just any old quiz... Della brings the fun, humour and flawless button clicking to the online world. Each round is themed, so if you didn't do so well in the first round, you have the chance to dominate the second or third. Or maybe you won't. Only time will tell. The Fabulous Fact Hunt is the perfect way to see how smart (or not-so-smart) you are. It's also a great excuse to have a couple glasses/bottles of Pinot Noir too.

Della Katessen's Fabulous Ball Drop BINGO. Can you hear the balls drop, Fernando? My Fabulous Ball Drop is balls to the wall FUN! We all know that BINGO has been around for years, so it takes a special kind of biological woman to take it from drab to FAB. Get your fingers ready to play along as Della plays with her balls LIVE over Zoom! How exciting! Traditional 1-90 Number BINGO or the most Fabulous Music BINGO means that people will be talking about Della's balls for months and months!
Accessibility
Dates & Times
| | |
| --- | --- |
| WHEN | Sun 29 Jan 6pm |
| DURATION | 1hr |
You might also be interested in...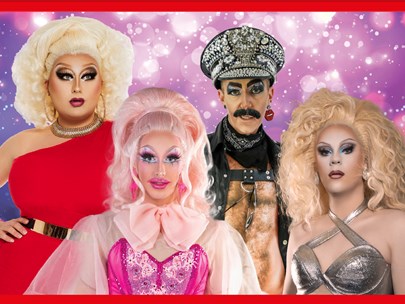 Book Now
Book Now