Electric Fence - The Gathering
The Electric Fence needs you!
Hate crime is an ominous, prevailing presence in contemporary society. Borders, barriers and warning signs have come to be a part of our everyday life. Still, are we being kept out, or is something being kept in?
Electric Fence is a thought-provoking and confrontational piece. It encourages viewers to examine the perceptions, challenges and preconceptions that impact us all in modern life, and compels us to turn to face them. Inspired by homophobic hate speech, Electric Fence is grim yet unforgettable, and provides a macabre and powerful reminder of our own wicked potential.
Originally commissioned for Hull City of Culture in 2017 and subsequently exhibited at 20-21 Visual Arts Centre, the Biennale of Contemporary African Art, 'Dak'Art', in Dakar, Senegal, Scarborough Gallery and the Usher Gallery. The work has specific interest and connection to Midsumma Festival as it's the 40th Anniversary of the decriminalisation of Homosexuality in Victoria and Annabel really wants to grow the idea of an international queer artistic community united and emboldened via contemporary art.
Direct link: annabelmccourt.com/midsumma
"A bold and important piece of work that was a response to the highly publicised sermon of a North Carolina pastor advocating a 'solution' to same-sex marriage: to 'build a great big large fence, 50 or a hundred miles long. Put all the lesbians in there, fly over and drop some food. Do the same thing with the queers and the homosexuals. And have that fence electrified so they can't get out'."
— Yorkshire Post Culture Guide
"Brave and thought-provoking."
— UK City of Culture
Event & ticketing details
Dates & Times
| | |
| --- | --- |
| WHEN | 19 Apr-5 May | Connect via midsumma.org.au |
You might also be interested in...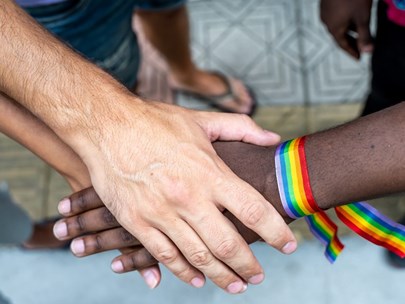 Register
Book Now