Midsumma Presents: the Homophonic! Pride Prize
Midsumma Presents: the Homophonic! Pride Prize. The Composer Award. Photo by Suzanna Balding
Midsumma's Homophonic! Pride Prize
Applications for the 2024 Homophonic! Pride Prize: The Composer Award have now closed
Midsumma is thrilled to announce Sophie Rose as the recipient of the 2024 Homophonic! Pride Prize, presented by Midsumma and Homophonic.
Sophie will write for Soprano Judith Dodsworth, presenting the unforgettable performances in Moya Henderson's "Stubble" and Thomas Adès' "Life Story". Her commitment to new music has earned her a reputation in Australia and abroad as one of Australia's leading exponents of contemporary classical vocal music.
"I'm overjoyed to have won the Homophonic! Pride Prize and to have the opportunity to write for soprano Judith Dodsworth. I can't wait to start working on a piece that encapsulates individual and collective power, analogous to women and LGBTQIA+ activism, and explore hidden and vulnerable aspects of our lives as a statement of Pride and joyful rebellion." Sophie Rose
Sophie Rose is a singer, multi-instrumentalist, extended technique enthusiast, composer, improvisor, researcher, multi-media artist, and maker. She is currently undertaking a PhD Interactive Composition sonifiying gestural data to represent trauma-induced mental states. Her work explores creative practice, interactive technologies, new instrument design, phenomenology, feminism, embodiment, time, and space. In performance works, Rose mixes technology and technical proficiency to explore the nexus of human potential and the affordances of machines. She most enjoys being immersed in the unfolding exploration of sounds in liminal spaces. In addition to her artistic practice, Sophie is an enthusiastic teacher and mentor.
"I am so excited to have Sophie Rose winning the Midsumma-Homophonic! Pride Prize! We were all blown away by her depth of creative vision, strong authentic musical voice, and the concept of 'joyful rebellion' as an intrinsic part of ageing as queer people. I'm already filled with anticipation for the premiere of this new work by soprano Judith Dodsworth at Homophonic! 2024!" - Miranda Hall
Homophonic! and Midsumma are thrilled to present the 2024 Homophonic! Pride Prize: The Composer Award.
The Homophonic! Pride Prize acknowledges and celebrates the art and achievement of queer-identifying composers from across Australia.
Composers from across Australia can submit their work for the award. The winning composer is awarded $2500, and guaranteed performance and live video of the performance. 
The Homophonic! Pride Prize is a unique opportunity for LGBTQIA+ Australian Composers to work with amazing soloists to create a new work to be performed at Homophonic! as part of the Midsumma Festival.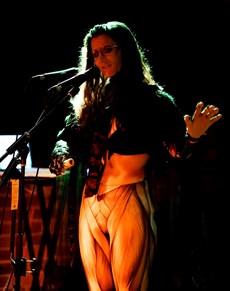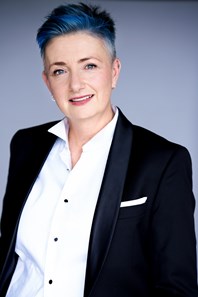 Judith Dodsworth, Soprano
Sophie Rose
(credit to ReVerse Butcher and Kylie Supski)
All Australian composers who identify as LGBTIQ+ are encouraged to apply.
There are no age limits, career stages, or entry fees. 

The work:
7-10 minutes for soprano, one performer. 
For: Voice alone; Voice + tape/fixed media; or Voice + handheld percussion 
Text: Feminist themed writings.

The prize:
$2500 and performance at Homophonic! February 2024
3 workshopping sessions with Judith Dodsworth (in person or online)
Tickets to the premiere, (no flights or accommodation can be provided)
Live video and audio from the performance. 

Dates:
Applications open: July 3rd
Applications close: August 3rd
Completed work delivered: December 20th (Negotiable)
Performance: 8-10th February, 2024. La Mama Courthouse Theatre.
Panel:
Artistic Director: Miranda Hill
Soloist: Judith Dodsworth
Artistic Director, The Consort of Melbourne: Steven Hodgson
Flautist and director of Syzygy Ensemble: Laila Engle.
Composer: Fiona Hill
Led by Artistic Director Miranda Hill, Homophonic! is a leading voice in queer classical music since 2011.
Through performance, regional touring, and commissioning, the Homophonic! Pride Prize Composition Competition and the RESPECT project telling the stories of LGBTIQA+ elders in music.
For all enquires contact [email protected]
Homophonic! is a magically unique experience which produces nothing less than a musical utopia. It features all Australian composers and illuminates the diversity of the collective musical voice. It's a yearly celebration of new music written by queer composers.
Miranda Hill brings classical chamber music into focus, telling our queer stories in a joyous and immersive manner. Celebrating queer lives while drawing artistic lineages through the generations. 
Winner:
Invs Belmn
Solo Oboe and fixed Media
Written by James Rushford
Performed by Ben Opie. 
With finalists selected from across the country, the 2023 winner, James Rushford, received a commission of $2,500 to compose a work in collaboration with Ben Opie, and a premiere performance at the next Homophonic! in Midsumma Festival.
Ben Opie, Co-Artistic Director of Inventi Ensemble, Artistic Director of The Peninsula Festival and general legend of the Australian new music community.
James Rushford
James Rushford is an Australian composer-performer, whose work draws from concrète, improvised, avant-garde and collagist musical languages, staking out an idiosyncratic stylistic space that has been described as 'electro-acoustic experimentation with a beating heart' (Boomkat) and 'haunted Jacobean ASMR' (The Wire). Investigating the creases, cracks, and folds in traditions ranging from early music to new age, Rushford's work subtly exaggerates seemingly liminal aspects such as atmosphere and the bodily presence of the performer until these take on a weight equal to musical elements such as pitch, rhythm and timbre. 
James has created original work for BBC Scottish Symphony, Melbourne Symphony, Ensemble Neon (Oslo), Speak Percussion (Melbourne), Ensemble Vortex (Geneva), MONA FOMA, Australian Centre for Contemporary Art, Melbourne International Arts Festival, Norway Ultima Festival, Unsound Festival, Tectonics Festival, Send and Receive Festival (Winnipeg), Adelaide Festival and Liquid Architecture (Melbourne). As well as previous projects with Klaus Lang, Annea Lockwood, David Behrman, Tashi Wada, Haroon Mirza and Dennis Cooper, he works regularly with Golden Fur (his trio with Sam Dunscombe & Judith Hamann), Joe Talia, Ora Clementi (with crys cole), Oren Ambarchi, Kassel Jaeger, Anthony Pateras, Will Guthrie, Graham Lambkin and Francis Plagne.
His music has been published by a variety of international labels including Unseen Worlds (US), Pogus (US), Penultimate Press (UK), Another Timbre (UK), Holidays (IT), Black Truffle (AUS), KYE (US) and Shelter Press (Fr).
In 2017, James completed a Doctorate from the California Institute of the Arts.
Looking for something else?