Nocturnal Ft Nakhane Image By Alexis Desaulniers Lea
The Midsumma Office
Address:
Ground Level
77 Southbank Blvd
Southbank VIC 3006
Phone:
03 9296 6600
Email: 
admin(at)midsumma.org.au
FAQs about Midsumma Festival 2021 and COVID-19
This page will be continuously updated as we evolve Midsumma Festival 2021. If you have a question about Midsumma Festival 2021 and the effects of COVID-19 on the event, please get in touch with us and we will assist to answer the questions the best we can.
Yes, Midsumma Festival will be back in 2021, between 19 April and 5 May 2021, Midsumma Pride March will be held a few weeks later on the 23rd of May.
For the full details about Midsumma Festival 2021 Dates changes, please read our official announcement here.
Our open-access event registrations are now open, and we are working with artists, producers, venues and stakeholders to make this the best (and safest) celebration of queer arts and culture that we can.
If you have an event and want to be part of Midsumma but are not sure how best to go about the Event Registration Process at this time, please reach out to discuss your ideas. We will be more than pleased to work with you to assist making your plans a reality.
Planning an event of the scale of Midsumma Festival is certainly more complex at this time but we want to give the very best chance for all our wonderful events to take place, as successfully and safely as possible.
It might be all a little bit different, and we're working hard to plan for all of the possibilities and changes that might come our way.
If there's one thing our communities do well, it is coming together, however we can while being safe, to become stronger and more resilient than ever before
The first stage of open-access event registrations is Monday 14 December 2020, the second stage of registrations will close on 7 March 2021. * if you see our festival has started (after 19 April) and you still want to join our festival, please email [email protected]. You can register your open-access event with Midsumma Festival at any time, but we're a small team, so it may take up to five days to get you on sale, and on our website. We will do our best to get you on sale and included in our marketing campaign as quickly as we can!
Due to requirements assessed by Midsumma Festival to meet current COVIDSafe government restrictions, the annual Midsumma Carnival will unfortunately not be able to go ahead this year.
However, Midsumma Festival, in partnership with Arts Centre Melbourne, will present a spectacular line-up of live performance, comedy and music hosted at the iconic Sidney Myer Music Bowl on Friday 30th April and Saturday 1st May. See the full media release here. 
Yes, Midsumma Pride March returns to St Kilda on SUNDAY 23 MAY 2021. Registrations to participate in the march are now open.
There are, of course, a lot of unknowns at this time for what Midsumma Pride March can look like in 2021 but, we are committed to honouring our 26th year of Pride March in Melbourne and we need you to help us make it the best celebration of PRIDE possible.
We have lots of ideas and are working closely with stakeholders to ensure we can meet social distancing and safety requirements.
Being COVIDSafe at Midsumma Festival
There have been a lot of hoops and hurdles due to COVID-19, and we have made some adjustments to Midsumma Festival 2021 in accordance with the Victorian Government COVIDSafe guidence to make sure we are doing our part to be COVIDSafe. We want everyone to be able to enjoy Midsumma Festival 2021 and keep yourself safe at all of our events. 
Please follow Victoria's COVIDSafe practices while attending Midsumma Festival events.
Midsumma Festival 2021 is delivered under a COVIDSafe plan. Our COVID-Safe plan will be updated to align with the changing situation and attendees will be updated with information as it evolves.
What you can keep doing to stay COVIDSafe at Midsumma Festival:
Practise good hygiene and regularly and thoroughly wash your hands.
Maintain physical distancing, keep at least 1.5 metres away from others.
From 11:59pm 11 October 2020, all Victorians (and visitors) must wear a fitted face mask when they leave home, no matter where they live, unless you have a lawful reason for not doing so. A face mask needs to be worn covering both your nose and mouth.
Download and run the Federal Government's official COVIDSafe app.
If you feel unwell please do not attend a Midsumma Event - get tested at a nearby testing location then return home immediately.
We are currently developing plans for alternate options in place of Midsumma Carnival for 2021 at varying scale, attendance numbers and site options. 
Usually, Midsumma Carnival each year is a showcase of almost 200 community and business stalls. Due to COVID-19 restrictions and safety precautions, Midsumma are currently developing plans for alternate options in place of Midsumma Carnival for 2021 at varying scale, attendance numbers and site options. 
This means Stalls at Midsumma Carnival cannot go-ahead for 2021, well physically...
We know that the Midsumma Stalls are a major attraction for 120,000 attendees each year, and for the stallholders as well, so for Midsumma Festival 2021 we will deliver a Virtual Stalls Precinct to highlight the community organisations and supporting businesses that service our communities year-round. 
The Midsumma Festival 2021 Virtual Stalls will be FREE to register your business, organisation or community group. Read on for more information, and be sure to register before Monday 4 January 2021.
Due to the tough year for our artists, producers and collaborators, we understand we need to be as flexible as possible. We have high optimistic hopes to produce a guide for Midsumma Festival 2021 but the guide will not be produced in its normal form. This decision will help us to be as flexible as possible and keep our open-access registrations open as long as we can.
We will keep registrations open to assist artists and producers to be able to register their event when they are able and continue to develop the best possible program for our audiences for 2021.
We will still continue our Festival marketing campaign while expanding our digital promotional campaign, providing our artists with every possible promotional opportunity we offer year-on-year.
Audiences will (as usual) be able to find all of our Midsumma Festival events on the Midsumma Festival website, and search for particular events in our What's On menu. The full program of Midsumma Festival 2021 will be launched in mid-March 2021.
The Midsumma Pride March Fundraiser, Bake Off, will return in 2021. The event for 2020 was canceled due to COVID-19. 
Here are some resources that might help you to plan and create a safe, legal and successful event for Midsumma Festival 2021:
Supporting our artists to continue to make queer art is at the core of everything we think about.
Midsumma is aware that there are still challenges for our arts community and understand that the next few months will continue to be uncertain and unpredictable for artists, producers and collectives. To help relieve some financial challenges for artists and producers who want to be a part of Midsumma Festival 2021, Midsumma is offering bursaries to the first 100 registrations, this will provide 50% off the registration fee.
During the pandemic, we ran a small grants program "Living in the Queerantine" which successfully provided 10 artistic projects to receive up to $1,000 each to create a new piece of art that can engage through Midsumma's online channels. The works were shared throughout June and July, via eNews, blog posts and social comms. 
We are currently reviewing registrations fees for event registrations in Misummma Festival 2021. These fees were not increased for the 2021 festival.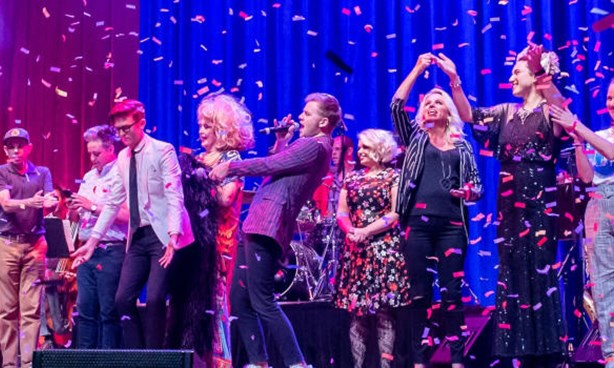 About Midsumma
Midsumma Festival is Australia's premier queer arts and cultural festival, bringing together a diverse mix of LGBTQIA+ artists, performers, communities and audiences.
About Midsumma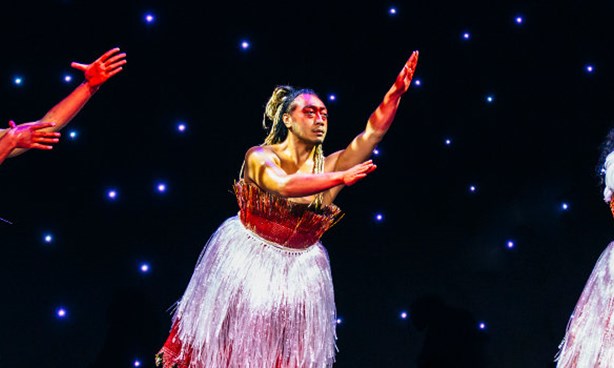 Midsumma History
Since 1988, Midsumma Festival has been Victoria's premier gay and lesbian arts and culture festival, presenting an annual community celebration and encouraging the development of innovative artistic content and a unique cultural experience.
Midsumma history