Access & Facility Information
Performer: Crystal Nguyen; Production: From Here, Together (2022); Photographer: Shotweiler Photography
At Midsumma, we recognise our responsibility to provide genuine access to our events and services wherever possible. For this reason, we have several ways for everyone to access information about our events.
To find accessible events on this website, use the Accessibilities filter whenever a list of events is being displayed: Assistive Listening, Audio Described, Auslan Interpreted, Closed or Open Captioned, English no Barrier, Relaxed Performances, Tactile Tours or Wheelchair Access.
For information about accessibility facilities at Midsumma Carnival, Midsumma Pride March or Victoria's Pride, see their event pages for detailed access information. See also the filter Category Digital events if such events are likely to be suitable for you.
If you have any questions, feedback or would like any information in another format, please don't hesitate to contact us on 03 9296 6600 or by emailing [email protected]. 
For a description of the accessibility symbols used, see access services symbols.
Search for Accessible Events
Using our browse function on the What's On page, you can search for events by Access service from November to February each year.
Symbols on this website
Each event listing on this website will include the following symbols about access and facilities, if applicable. 

Visual Rating: 100% - No sound, music or dialogue (e.g. an art exhibition) so Deaf or hard of hearing audiences can engage fully with the event.


Visual Rating: 75% - Some sounds and minimal dialogue, or dialogue is subtitled so Deaf or hard of hearing audiences have a closer to full engagement with the event.



Visual Rating: less than 50% - Sound, music or dialogue is essential to fully experience the event, e.g. a music concert or mostly unsubtitled dialogue so Deaf or hard of hearing audiences can have some but not full engagement with the event.
Access Symbols

Visual Rating (description above)


Assistive listening (hearing loop)


Audio described


Auslan interpreted


Captioning: closed caption


Captioning: open caption


English Language No Barrier


Relaxed performance


Tactile tour (touch tour)


Wheelchair accessible


Wheelchair access varies from venue to venue. To check a venue's wheelchair accessibility, look for the wheelchair access symbol alongside an event listing. Midsumma relies on accurate information provided by the more than 100 venues that are part of the Festival. We recommend contacting the venue to confirm wheelchair accessibility and to enquire about accessible parking.
General Admission Wheelchair Access: if you are booking tickets for a General Admission venue, feel free to go ahead and book online unless it is otherwise mentioned in the event listing. There is a section in the booking process where you can make access notes. Midsumma tries to assist venues to be as accessible as possible and this information will be passed on to them about your requirements.
Allocated Seating Wheelchair Access: if you are booking tickets for a venue with allocated seating, please book through the venue directly.
For each Midsumma Festival, the following elements will be provided: 
Festival Program PDF: this is a PDF version of the printed program guide, including all images, which is also screen readable. 
Midsumma Website: browse online, filtering by event categories, accessibility, dates, venues, special interest guides etc.
Printed Program Guide: The printed program guide is available from early December each year. 
Digital Book: flip through the guide online as though you were reading a paper brochure.
Festival Planner: a handy calendar-format list that you can download as a spreadsheet.
Visit midsumma.org.au/guides to see all versions (from November to February each year).
If you are Deaf, hard of hearing or have difficulty speaking, contact the National Relay Service on 133 677 or via relayservice.com.au, then ask for 03 9296 6600 during business hours. There is no additional charge for this service.
Companion Card holders qualify for a complimentary ticket for their companion. Please contact Midsumma Ticketing on 03 9296 6600 (Mon-Fri) or email [email protected]. 
Midsumma Pathways
Have you heard about Midsumma Pathways, our nine-month development and mentoring program for LGBTQIA+ artists with disability? This program provides a queer context in which seven (or more) participants will develop their creative practice. It includes access to professional mentoring, group workshops and contact with arts industry representatives that build participants' capacity. Get in touch with us to know more.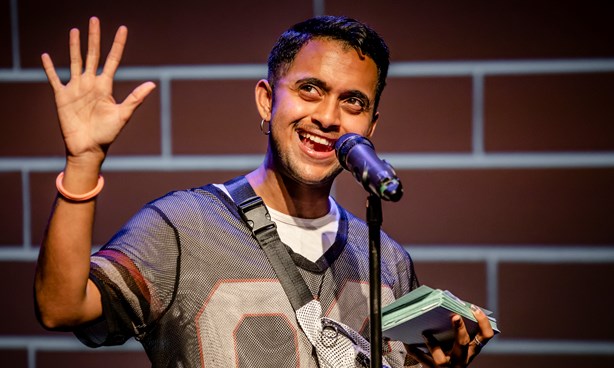 Subscribe to our eNews
Want to stay up to date with all of the latest news, reviews and special ticket offers from the Midsumma Festival?
Sign me up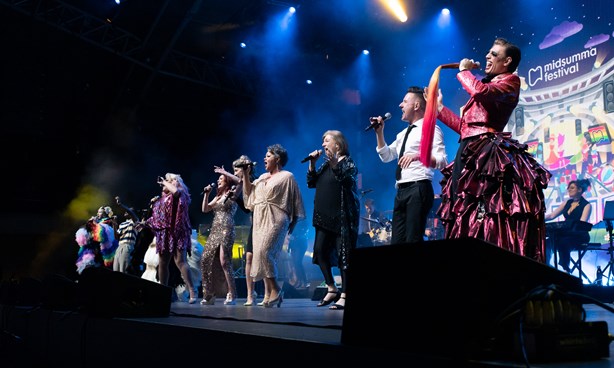 Midsumma Festival 2024
Australia's premier queer arts and cultural festival will return in 2024, running from 21 January to 11 February, with Midsumma Carnival in the Alexandra Gardens on Sunday 21 January, Midsumma Pride March in St Kilda on Sunday 4 February and Victoria's Pride in Fitzroy on Sunday 11 February.
Midsumma Festival Dates
Looking for something else?