Midsumma Staff - Midsumma Launch 2019 by Suzanne Balding
Midsumma Staff
Midsumma is powered by a small team of hard-working community-and-arts engaged professional producers, managers, festival staff and work-placements.
Midsumma Festival is also assisted by over 500 volunteers across the year, including one year-round volunteer (who has been with Midsumma for 14 years!).
Midsumma Board
At the organisation's core are community leaders dedicating their time to make change. Read on to learn about the current Midsumma Board.
Current Midsumma Board Members
Co-Chair - Elected as Chair at the 2019 AGM.
Judy Small is a judge of the Federal Circuit Court of Australia who was previously an Australian entertainer, folk singer, songwriter, and guitarist. Judy produced twelve albums, hundreds of songs and has been described as being among the most popular political singers in Australia.
Co-Chair - Elected to the board of directors at 2013 AGM, elected Co-Chair at the 2019 AGM.
Aaron is a project director with extensive experience in the leadership, design, delivery and evaluation of international development and public diplomacy programs across the Asia-Pacific. Aaron currently oversees a range of federal, state and territory government contracts in the school education sector in his role as Director of International Programs at Asialink at The University of Melbourne. Aaron's expertise is in grant/contract management, stakeholder relationships and program implementation. He has a strong interest in regional Victoria and community engagement.
Treasurer - joined the board of directors in June 2018.
Michael has a background in corporate tax advisory and currently runs his own tax practice, advising clients across a range of industries such as technology, hospitality, and retail. He primarily assists clients with structuring, tax disputes and managing their compliance obligations.
Michael is passionate about community engagement and is actively involved in a number of organisations in addition to Midsumma, including StartUps Tasmania and the Environmental Defenders Office.
Secretary - Joined the board of directors in 2016.

Stephen is a senior Human Resources leader who works in partnership with business leaders to build organisational capability, drive cultural change, develop leadership and manage transformations. His experience spans the FMCG, Not For Profit, Apparel, Finance, and Mutual organisations.
Andrea Pearman
Joined the board of directors at the 2015 AGM.
Andrea Pearman is a senior corporate responsibility and marketing executive with a diverse background and extensive experience in strategy development, marketing planning and execution and community development in complex, large scale organisations including Australia Post, NAB, Fosters and Telstra.
Andrea is currently the General Manager, Community Relations at Australia Post. She is responsible for the organisation's corporate responsibility, community and commercial sponsorship and event programs, along with management of the community as a stakeholder of Australia Post. She has lead the development and implementation of a community engagement program around Australia Post's business reform and a new community strategy including the establishment of an Australia Post charitable Trust.
---
Jo Whyte
Joined the board of directors at the 2017 AGM.
Jo Whyte is a senior strategic marketing executive with extensive experience in developing and executing brand, culture and customer engagement frameworks and programs. She is collaborative in her approach and has delivered results in large and small scale organisations with local, national and international operations and across public, private and government sectors, including: City Of Melbourne, Australia Post, REA Group, Suncorp, BT Cellnet (UK) and Telstra.
Jo currently heads Strategic Marketing and Corporate Affairs at City of Melbourne. She is responsible for reputation management and a range of marketing and corporate communications programs that assist council to deliver its services and to create a vibrant economy for ratepayers, residents, businesses, workers, students, visitors and stakeholders.
---
Michael Daly
Joined the board of directors at the 2017 AGM.
---
Samuel (Rhys) Cranney
Joined the board of directors in 2016.
Rhys is a Communications and PR professional with expertise in community engagement. A Communications and Events Manager at RMIT University with an educational background in International Business and cross-cultural communications, Rhys has worked with groups like Oaktree, the Victorian NAIDOC Committee and Portsea Surf Life Saving Club. His focus at Midsumma is supporting fundraising strategies. In his spare time, Rhys surf rows for Portsea SLSC, does Crossfit and studies Mandarin.
---
Sebastian Norman
Joined the board of directors at the 2017 AGM.
Sebastian is an experienced strategy and program consultant within EY's Advisory practice. He has over 10 years' experience in strategy, business development, and implementation roles. Sebastian has led large complex programs and teams throughout all phases of the project lifecycle, shaping strategies, helping realise benefits, and ultimately delivering value to stakeholders. Prior to joining Midsumma's board Sebastian worked with a global not-for-profit WaterAid, as a regional fundraising committee chair.
---
Victoria (Tori) Lee Annette Berquist
Joined the board of directors at the 2017 AGM.
Tori is a doctor working south of the river. She has worked with various not-for-profit organisations as a director and chair, and brings particular experience in the governance of volunteers and community organisations. Tori works with organisations such as the Victorian Clinical Council, is a World Economic Forum Global Shaper, and sits on DHHS' LGBTIQ Health and Human Services Working Group. Her personal and professional areas of interest broadly include preventing chronic disease in people living with HIV, social determinants of health, and mental health. Prior to being on Midsumma's board, Tori frequented the Festival as an attendee and Carnival stallholder.
---
Amanda Edwards
Board Administrative Volunteer Assistant.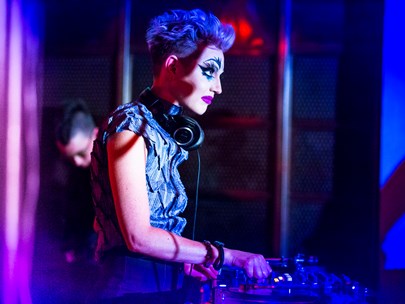 Work With Us
With a small core team working from the Midsumma Office in Melbourne's CBD all year round, we increase our team size with seasonal staff, summer placements and volunteers from September to February each year.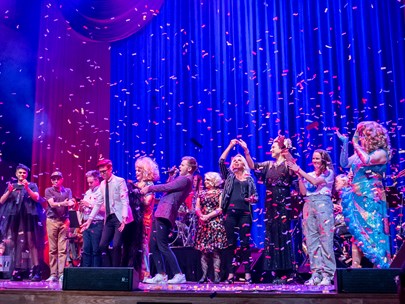 Midsumma Year Round
Want to know what else we do (apart from run a fantastic arts festival each year, of course)! Check out our mentorship programs and year-round activities.
Looking for something else?