Employment opportunities
With a small core team working from the Midsumma Office in Melbourne's CBD all year round, we increase our team size with seasonal staff, summer placements, and volunteers from September to February each year. Head to About Midsumma to learn more about Midsumma Festival, our values, and the work we do.
Midsumma is an Equal Opportunity Employer that values diversity in the workplace. As such we encourage and support applications from people from diverse backgrounds for any jobs that might currently be available.
If you are interested in talking to us about employment or volunteer opportunities, please send a CV and cover letter outlining your interest to [email protected].
---
Job vacancy: Artist Development Program Coordinator
A new opportunity exists for a fun, enthusiastic Artist Development Program Coordinator to join our Midsumma Festival team. Full time (but .8 may be considered for the right experienced candidate) $65,000 and $75,000 p.a. plus superannuation which is paid in addition.
Working closely with the Midsumma's Program Manager, the Artist Development ProgramCoordinator, in consultation with other Midsumma staff and external consultants, is responsible for the effective delivery of Midsumma's mentorship programs (two programs total) with a primary focus on Midsumma Pathways: mentoring and workshop program for up to 10 LGBTQIA+ artists each year, living with disability (2 x nine-month programs running 2022 and 2023) The program will also coordinate Midsumma Future's early career mentorship programs for LGBTQIA+ artists and art workers working closely with the Midsumma Program Manager.
The Program Coordinator will also be responsible for assisting with other event and artist and event programming requirements during and in the lead-up to the key festival periods each year.
The role is a full-time fixed-term project-based contract related to the delivery of selected Midsumma artist development programs.
All applications must address the full position description. For further information on the role or organisation please contact [email protected]
Applications close 5pm Friday 8th April 2022 and should be sent to [email protected]
---
Please subscribe to our eNews to be kept up to date with all opportunities.
Midsumma Festival is one of Australia's premier LGBTQIA+ arts and cultural festivals, for and by communities who live with shared experiences around diverse gender and sexuality.
A leadership arts organisation cultivating queer arts culture unique to Australia with local, national, international engagement; leading LGBTQIA+ cultural conversations.
An artistic powerhouse investing in diverse LGBTQIA+ artistic voices to develop powerful new work, across disciplines, that inspire, shares unique stories, build meaningful connections spanning all cultures, age/generations, gender/sexual identities and disability.
Midsumma has repositioned itself as a cultural influencer with artistic leadership, learning, and diversity at its heart. Midsumma has significant programs aimed at disability cultures, indigenous and culturally and linguistically diverse programming. With the attendance of 285,000 per year, our summer Midsumma Festival features up to 200 events across art artforms in venues across Melbourne with both a curated and open access festival program and a year-round arts development program. Midsumma is currently in a state of tremendous growth and success and ready to spring into its next stage.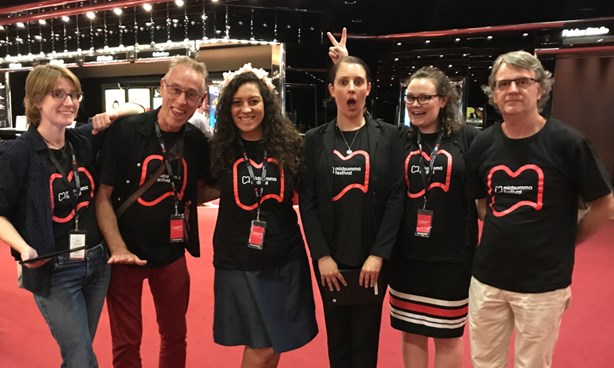 Volunteer With Midsumma
Midsumma Festival is a volunteer-fuelled organisation that wouldn't exist without the contribution from individuals within our community. Every volunteer is an ambassador for Midsumma Festival: enthusiastic, friendly, helpful and professional.
Volunteer With Us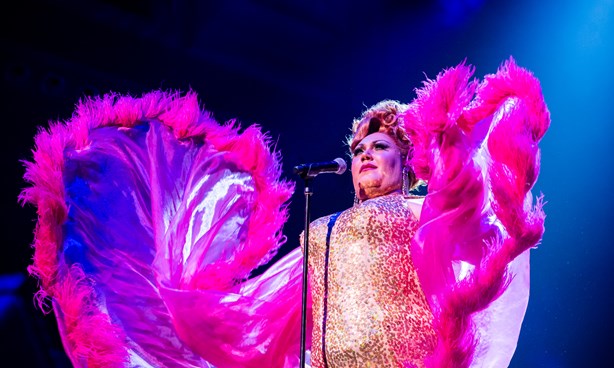 Become a Patron
By becoming a Midsumma 2020 Patron you not only get the VIP treatment at our signature events but you also receive regular behind the scenes updates on Midusmma's activity as the festival develops and invitations to attend VIP events throughout the 22-day festival.
Become a Patron
Looking for something else?