Image: Midsumma Extravaganza 2019 by Suzanne Balding
About Midsumma Festival
Midsumma is Australia's premier queer arts and cultural organisation, bringing together a diverse mix of LGBTQIA+ artists, performers, communities and audiences.
Our primary event, Midsumma Festival, usually runs over 22 days in Melbourne's summer (January/February) each year with an explosion of queer events that centre around hidden and mainstream queer culture, involving local, interstate, and international artists.
Midsumma Festival will return in 2023 from Saturday 21 Jan to Sunday 12 February.
The Midsumma Festival program comprises a curated Midsumma Presents line-up plus the community-driven Open-access stream, to share with you the lived experiences of those voices at the margins, the expression of queer history, and the celebration of new ideas and stories that come to life through world-class art and performance. 
Our festival program is made up of diverse art forms and genres, including visual arts, live music, theatre, spoken word, cabaret, film, parties, sport, social events, and public forums. Featuring over 153 events in 2022, 163 events in 2021, and 194 events in 2020 (despite COVID-19 limitations), with involvement by over 5000 culture-makers in over 100 different venues across Melbourne and wider Victoria - to audiences averaging 255,202 attendees over the past four years.
Our Leadership Position
Since 1988, we have evolved with our communities and repositioned ourselves as a globally-relevant cultural influencer and thought leader, while keeping learning and diversity at our heart. We have experienced rapid growth in audiences, breadth and scope of artist and community engagement, and depth of artistic partnerships and new work developed. We have matured to become one of Australia's most significant queer arts organisations, supporting generations of LGBTQIA+ cultural voices, discovering artists and starting conversations that shape queer art and culture forever.
While we stay committed to our roots, with the primary three-week festival usually held in summer each year, we work year-round to provide artists, social-changers, and culture-makers with support and tools to create, present and promote their work. The most significant of these programs are Midsumma Futures and Midsumma Pathways, which provide mentorship, networking and development opportunities for early-career artists and culture-makers.
Elevating Creative Visibility
Midsumma attracts broad attendances across broad age ranges and demographics; truly representing inclusion and diversity in all its forms. For this reason, we are ideally placed to make the many diverse queer communities in Victoria more visible and to provide a platform for creative voices and stories that are often not heard or seen otherwise in the broader community.
Midsumma is a festival that intrinsically creates safe and inclusive places for communities, with diversity at its very core.  We know that when our communities feel safe and supported, they are able to build stronger connections within their own groups and then with other groups they interact with.
Midsumma's Strategic Priorities
Midsumma has nine strategic focuses that include:
Increased Engagement with First Nation Communities
Midsumma continues to build upon the strong and meaningful engagement with LGBTQIA+ Aboriginal and First Nations communities each festival and throughout the year. Craig Holloway was engaged in the role of Aboriginal Engagement Coordinator for Midsumma Festival 2022. This was the sixth year Midsumma funded this role, which is responsible for vital work in engaging Aboriginal communities, organising the Rainbow Aboriginal contingent at Midsumma Pride March and arranging cultural ceremonies for our major events. In 2022 Midsumma also announced three Faces of Aboriginal Pride for Midsumma Festival 2023 - Tarsha Jago and Kitty Obsidian.
Increased Engagement with Culturally and Linguistically Diverse Audiences and Artists
Midsumma continues to increase participation with Victoria's LGBTQIA+ multicultural communities through our curated arm of the program, Midsumma Presents. Attendance surveys show that Midsumma Festival attracts broad attendances across age ranges and demographics; truly representing inclusion and diversion in all its forms.
Increased Focus on Multigenerational Engagement
As an arts and culture festival, Midsumma is committed to the exchange of potent stories. LGBTQIA+ communities often don't have places where our mature and emerging members can interact to share history, knowledge and experiences. Midsumma believes creating space for this is an integral part of our mission. 
Sharing the stories of Young People
Over the past four years Midsumma has worked with youth organisation, Minus18, to create a strong presence of young people at Midsumma Pride March each year. As part of Midsumma's core values, this sends a clear message to young people that they have a safe space for creativity, connection, artistic collaboration, and that they are not alone.
Enriching Engagement with Older Audiences
In 2021 Midsumma created a guide category specifically for older audiences. The category was established to encourage older audiences to participate in Midsumma Festival and to feel safe and connected to their local and broader communities.
Increased Engagement with Disability Cultures
Midsumma is proud to be a national leader in disability access and engagement initiatives. Our Midsumma Festival program guide is made accessible through multiple formats with plain text, audio described and screen readable versions and Auslan video. In the last four years Midsumma has achieved a 112% increase in Auslan interpreted and audio described events within the festival program; this has been attained alongside an overall increase in deepening the engagement of key strategies across all areas of disability culture initiatives, maximising real outcomes. In 2022 Midsumma initiated for the first time dedicated audio described live streamed performances across two of our major events. Midsumma partners with Description Victoria and Auslan Stage Left to deliver multiple multi layered access and engagement initiatives.
For a fourth year, Relaxed Performances were included, shows intended specifically to be sensitive to and accepting of audience members who may benefit from a more relaxed environment, including (but not limited to) those with autistic spectrum conditions, anyone with sensory and communication disorders or learning-disabled people.
Extending our work in this area year round, Midsumma is proud to be in year two of a new three year skill development mentorship program, Midsumma Pathways, working each year with up to ten creative LGBTQIA+ members of the community who also identify as living with disability.
Increased Engagement with the Transgender and Gender Diverse Communities
As a direct result of increased engagement, we have seen an increase in audience attendance from our transgender / gender diverse communities and an increase in our volunteer workforce identifying as transgender and gender diverse.
Developing Increased Engagement With Diverse Families
A new focus area for Midsumma. Professional arts events for diverse rainbow families are visibly lacking in Australia. Such works are even rarer for those families with young children or with children with disability.
Deeper Relationships with Queer Female Artists
Midsumma initiated a strong and more meaningful engagement with queer women by deepening our connection with female-identifying artists, producers and audiences through a range of initiatives with a focus on queer women in music. Increased female attendance has been a goal in the current four-year planning period.
Want to know more? Get in touch, we would love to share our story with you.
Privacy Statement | Social Media Policy | Anti Discrimination Policy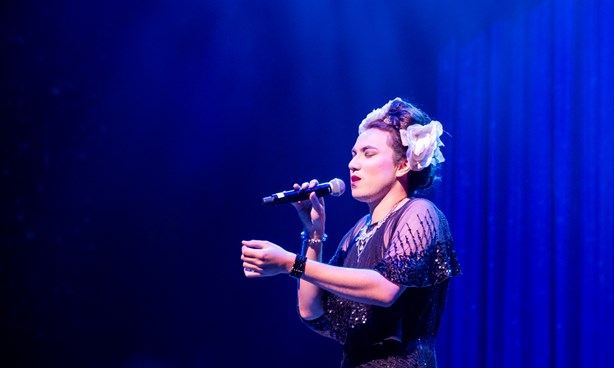 Midsumma Year Round
Want to know what else we do (apart from run a fantastic arts festival each year, of course)! Check out our mentorship programs and year-round activities.
Midsumma Year Round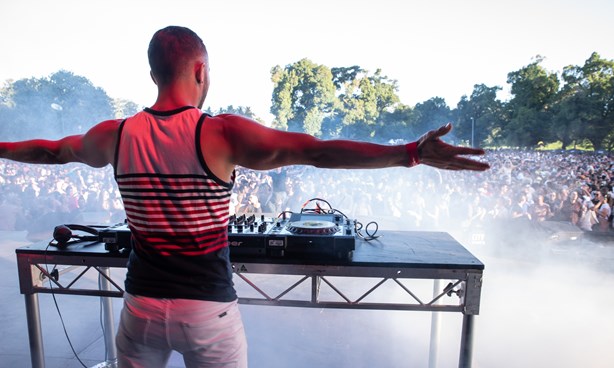 Midsumma Festival Dates
Mark your calendar for the upcoming Festival, usually held in Jan and Feb each year.
Midsumma Festival Dates
Looking for something else?