Jessie Ngaio, alumni of the Midsumma Pathways program, performing at Midsummica, July 2023, La Mama Theatre. Photo by Darren Gill.
MIDSUMMA PATHWAYS
Midsumma Pathways is a nine-month mentorship and workshop program for disabled and neurodiverse LGBTQIA+ artists.
The 2023-2024 Midsumma Pathways program will be focused on Alumni engagement.
Applications for a new cohort of artists will open in April 2024 (pending confirmation of program funding).
The Pathways program provides a queer context for d/Deaf, disabled and neurodiverse LGBTQIA+ emerging artists to develop their artistic practices. Midsumma Pathways includes access to professional mentoring, group workshops and contact with arts industry representatives.
Led by professional artists and arts workers, Midsumma Pathways brings together a diverse range of emerging cultural practitioners, creating a unique space for the intersection of ideas and modes of practice. Accepted into the program have previously been artists from across all disciplines - including dance, visual art, theatre, media, circus, burlesque and writing.
The program is nation-wide, delivered in a hybrid/on-site model, including both in-person activities and online activities through other remote learning options and platforms.
We define disabled as an inclusive and encompassing 'umbrella' term which includes (but is not limited to) people who are disabled, neurodiverse, autistic, Deaf or hard-of-hearing, Blind or low vision, and/or living with chronic illness or chronic pain.
We define emerging artists not by age limits, but as anyone who is working on their artistic practice and taking it to the next level. We particularly recognise the barriers for disabled artists that may have kept them in the emerging phase of their practice for longer than their peers.
Midsumma Pathways is for participants aged 18 and over.
Harriet Devlin (Artist Development Manager of Midsumma Pathways), asks Sam Martin about his experience as a participant of Midsumma Pathways.
Leisa Prowd is a Midsumma Pathways alumni, and she chats with Pathways Coordinator, Artist Development Manager Harriet Devlin about her experience in the mentorship program.
This project is funded by the Australian Government Department of Social Services. Go to www.dss.gov.au for more information.
MIDSUMMA PATHWAYS ADVISORY GROUP
The Midsumma Pathways Advisory Group is a forum for Midsumma to receive direct feedback from disabled and neurodiverse LGBTQIA+ artists. This feedback informs the planning and delivery of year round programming including Midsumma Pathways, Pathways Alumni events and Midsummica, our partnership program with La Mama Theatre. The Midsumma Pathways Advisory Group is comprised of Midsumma Pathways Program Alumni from the previous 3 years of program delivery.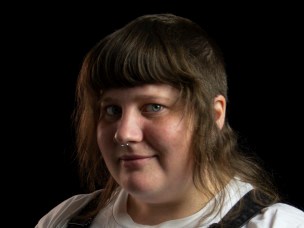 Ruby Armstrong-Porter (she/they)
Ruby Armstrong-Porter is a visual artist and educator who lives and works in Melbourne, Naarm. They were born in 1986 and are known for their work across many disciplines, most notably printmaking and chemistry based photography. They were the co-founder of NOIR darkroom, a gallery and photographic darkroom based in Coburg, Victoria. They were the recipient of the 2021 Midsumma Australia Post Art Award, a finalist in the 2023 National Photographic Portrait Prize and were a finalist in the 2020 Bowness Photography Prize. They have exhibited in Melbourne, regional Victoria and interstate. Their work is in the collection of the NGV as well as many private collections locally and internationally.
---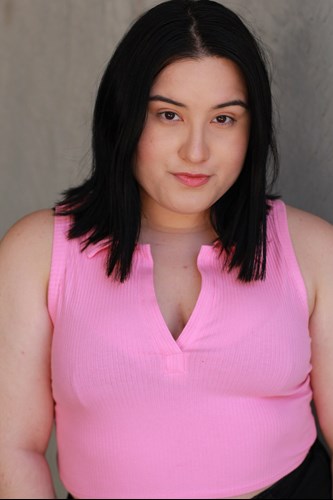 Sarah Carroll (she/they)
Sarah Carroll (she/they) is a Rotuman/Australian queer multidisciplinary artist working across live performance, writing, directing, film/TV and movement.
Sarah is deeply passionate about creating work that pushes for female queer representation and the intersectionality of queer identities. Sarah is also interested in focusing on neurodiverse and mental health experiences and cultural identity interweaving her experiences coming from a mixed race background and growing up in Australia and Fiji.
Sarah strives to champion for underrepresented voices to be heard and create works that uplift and engage audiences in new and exciting ways usually with lots of sparkle and sass.
---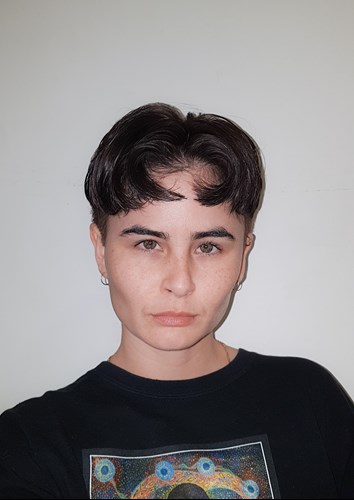 Ellen Cisneros (they/them)
Ellen Cisneros explores cultural identity, mental health, gender and sexuality through interdisciplinary works spanning painting, illustration and sculpture. An Australian with Filipino and Latino heritage, Ellen's practice reflects a multitude of shifting contexts, inspired by their diverse heritage and the negotiation of their intersectional identity. Parameters of style and connection are explored as themes in Ellen's creations, often through the perspective of mental health advocacy. Currently working with painting, illustration and sculpture, their work often extends to moving image, photography, sound and collaborative initiatives.
---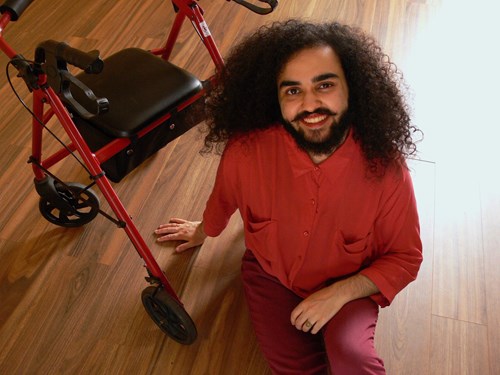 Patrick Gunasekera (he/him)
Patrick Gunasekera is a young writer, performer, and theatre artist of Sri Lankan migrant heritage, living and working on Whadjuk Noongar Boodjar. With evolving practices as an actor, dancer, singer, and pianist, his work explores how people become complicit in violence, and what agency means from marginalised positions. He is also a poet and award-winning essayist, with a passion for putting language to and transforming legacies of intergenerational trauma. He is currently revisiting the work of historical neurodivergent artists through an empathetic lens, and adapting his non-institutional cultural contexts into theatre and writing methodologies. Since 2019, he has proudly offered nuanced and ambitious coverage of underrepresented cultural work as an arts journalist in Boorloo (Perth).
---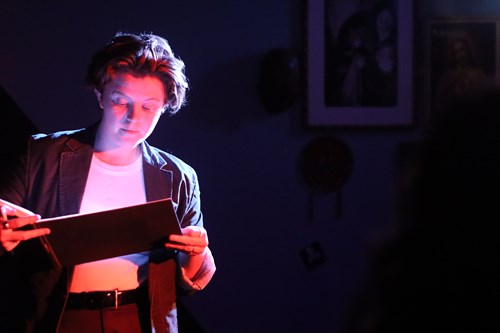 Em Tambree (they/them)
Em Tambree is a multi-hyphenate theatre-maker. Em undertook intensive Musical Theatre training at Centrestage, SHOWFIT & received their Diploma of Music at The Australian Institute of Music. Whilst their love for vocal performance was the origin of their artistic practice, their body of work has grown and evolved to reflect experience in almost every aspect of theatremaking; including acting, directing, producing, and stagecraft. The thread connecting all of their work is a love for telling stories (both old and new) that challenge the norm and champion historically ignored individuals & communities. They are the proud co-founder of TART. Theatre Collective.
---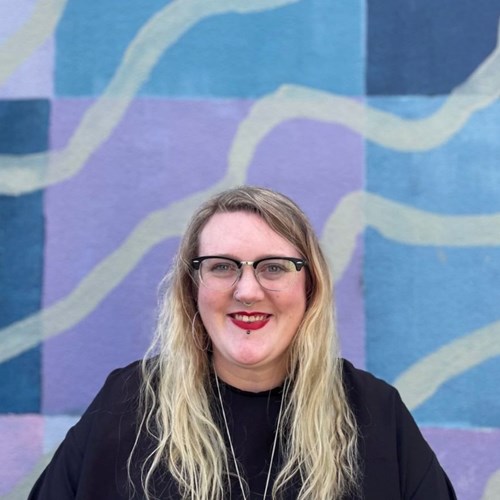 Rhen Soggee (they/them)
Rhen Soggee is a white migrant currently living and working on unceded Kaurna Yerta & Kulin Nations, studying on Bidjigal and Gadigal country. They are interested in contemporary, multicultural, inter/multidisciplinary and participatory arts. They seek to affect social change through the arts, specifically with multicultural, intersectional, feminist and queer agendas. Rhen works with community arts and cultural development values. They delved into arts management to facilitate conversations, experiences and understanding through arts, underpinned by an ideal to foster better crosscultural exchange in arts and beyond. They believe that immersive, participatory and challenging (multi)arts experiences can help us to reflect on who we are, how we are and how we interact, affect and are affected by the world around us. Rhen, as an Arts Manager, works across executive directing, business management and creative producing roles. Rhen has worked closely with First Nations, POC and Queer communities with a lens towards intersectional practice that embraces inclusion, sustainability and wellbeing. Rhen has worked across independent , S-M orgs, Statute Authorities and Majors, as well in event contemporary/commercial events and a wide range of arts and cultural festivals, alongside their advocacy work particularly for Queer communities. They are currently finalising an MFA of Cultural Leadership at NIDA. Rhen has a keen interest in contemporary and experimental arts, digital, hybrid and inter/multidisciplinary arts, especially in the Asia-Pacific region. They are currently the Senior Creative Producer at Next Wave and Co-Chair of the Post Office Projects Gallery and Studios Board and recently completed a term on South Australia's Rainbow Advocacy Alliance's Community Advisory Group.
PREVIOUS MIDSUMMA PATHWAYS PARTICIPANTS AND MENTORS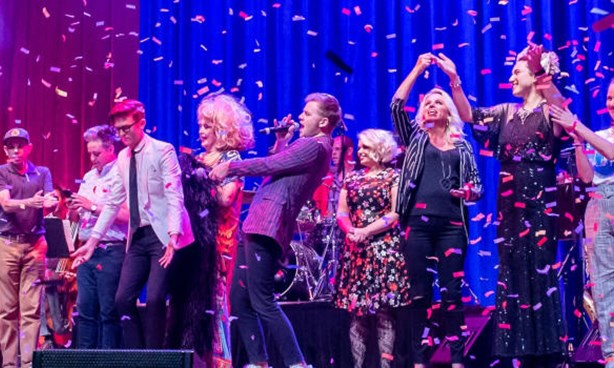 Midsumma Year Round
Want to know what else we do (apart from run a fantastic arts festival each year, of course)! Check out our mentorship programs and year-round activities.
Midsumma Year Round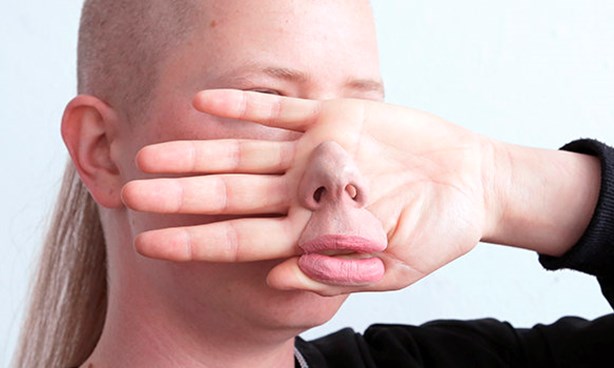 Midsumma Futures
Midsumma Futures is a nine-month development and mentoring program for early-career artists and culture-makers.
Midsumma Futures
Looking for something else?