Midsumma's Major Project 2022, AND/OR. Photo by Suzanne Balding
Midsumma Pathways
Midsumma Pathways is a nine-month mentorship and workshop program for LGBTQIA+ artists with disability.
Applications for Midsumma Pathways 2022-23 have now closed.
The Pathways program provides a queer context for up to twelve LGBTQIA+ emerging artists with disability to develop their artistic practices. It includes access to professional mentoring, group workshops and contact with arts industry representatives.
Led by professional artists and arts workers, Midsumma Pathways brings together a diverse range of emerging cultural practitioners, creating a unique space for the intersection of ideas and modes of practice. Accepted into the program have previously been artists from across all disciplines - including dance, visual art, theatre, media, circus, burlesque and writing.
The program for 2022-23 will be delivered in a hybrid online/on-site model, including some in-person activities and some online activities through other remote learning options and platforms. 
We define disabled as an inclusive and encompassing 'umbrella' term which includes (but is not limited to) people who are disabled, neurodiverse, autistic, Deaf or hard-of-hearing, Blind or low vision, and/or living with chronic illness or chronic pain.
We define emerging artists not by age limits, but as anyone who is working on their artistic practice and taking it to the next level. We particularly recognise the barriers for disabled artists that may have kept them in the emerging phase of their practice for longer than their peers.
Midsumma Pathways is for participants aged 18 and over.
Still keen to hear more? Harriet Devlin (Artist Development Manager of Midsumma Pathways), asks Sam Martin about his experience as a participant of Midsumma Pathways.
Applications for Midsumma Pathways 2022-23 have now closed.
If applicants have any questions or require an alternative application method, they can contact Artist Development Manager, Harriet Devlin at [email protected] or on 03 9296 6600.
Auslan Video Presented by Sam Martin and Harriet Devlin. Filming by Aamer Ahmed
Applications will be reviewed by a selection panel of industry representatives and Midsumma staff throughout July 2022. Applicants will be contacted regarding the outcome of their application in August 2022. Both selected applicants and applicants who are not selected will be provided constructive feedback form the selection panel. The 2022-20-23 Pathways cohort will commence the program from August/September 2022.
Midsumma Pathways Participants 2021-22
The following applicants were successful for 2021-2022 Midsumma Pathways program.
Midsumma Pathways Mentors 2021-22
Mentors for the 2021-2022 Midsumma Pathways program are still being finalised, and in addition to those appearing below, we have Michelle Ryan mentoring Holly Craig. 
Previous Midsumma Pathways Participants and Mentors
Artists

Andy Rijs (Andy Amor)
Andy Rijs (Andy Amor) is an emerging fashion and textile designer, whose bold and innovative designs incorporate vibrant colour, sculptural silhouettes, and unique prints, imbued with a sense of individualism and fun. They have a passion for designing for diversity, and creating accessible, genderless, fashion-forward clothing. They're currently working towards launching a range of chest binders, to fit a diverse range of bodies.
Pronouns: they/them
Photo credit: Andy Rijs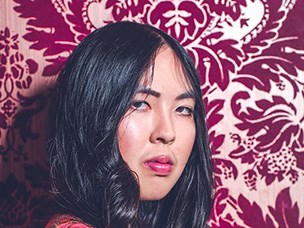 Dasha
Dasha works across theatre, dance and experimental/contemporary performance as a maker, writer and performer. She explores photography, site-specific work, long-form journalism as well as incorporating visual theatre, music and new technologies as part of an expanded practice. Cross-cultural theatre/contemporary dance practices, contested-complex histories, hybrid spaces, disability access aesthetics and provocative conversations are recurring themes. 

Pronouns: she/her or they/them
Photo credit: Alexis Desaulniers-Lea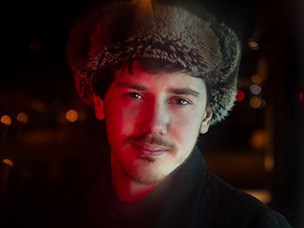 Diimpa
Eclectic and esoteric, Diimpa is an avant composer, soundscape weaver and sonic wizard. He is a proud mixed Kabi Kabi autistic queer man who works with keyboard instruments to create worlds of effortless magic and sound journey. Filled with electric pulses or ambient textures, Diimpa's unique brand of contemporary minimalism is, at its heart, transcendent.  
Pronouns: he/him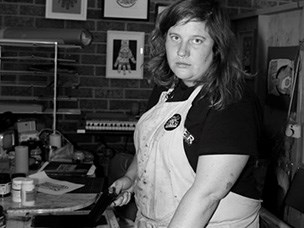 Emma Armstrong-Porter
Emma Armstrong-Porter is a visual artist, educator and a co-founder of NOIR darkroom Gallery and Photographic Space. Her practice most probably employs the graphical yet organic nature of relief printmaking but she also makes images of the often unseen using chemistry-based photography techniques. Her art is influenced by the language of tattoos, living with autism and mental illness, institutionalisation, consumerism and suburbia, usually resulting in visual narratives. 
Pronouns: she/her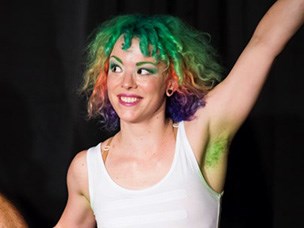 Evie Clayton
Evie is a synthetic chemist, science communicator and circus artist who likes to apply the same curiosity and critical thinking to both science and circus. Evie's specialties are aerial rope, handstands and synthetic glycobiology. They are expanding their artistic practice to dramaturgy and creative development, exploring medical misogyny, cissexism and heterosexism, and drawing on their lived experiences as a queer, non binary person and chronic pain patient. 
Pronouns: they/them
Photo credit: Benjamin O'Dea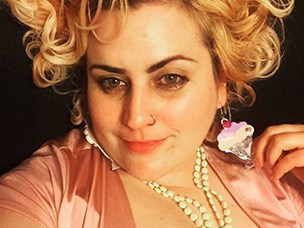 Fox Kennedy
Fox Kennedy is a queer, feminist, fat, socialist, collage and visual artist born in Kalgoorlie. They are interested in building safer spaces and challenging violence in communities through art, and talking about personal and political issues with a kitsch aesthetic. Fox is working with art that engages ideas of chronic illness, disability, activism, accessibility, trauma, healing and community building.  
Pronouns: she/her or they/them
Photo credit: Fox Kennedy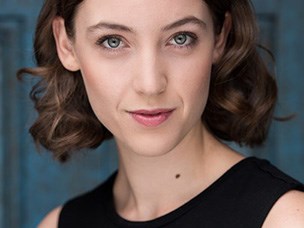 Jamila Main
Jamila Main is a trained actor and award-winning playwright who makes work that operates within queer, feminist dramaturgies, and centers queer stories and people with disabilities. Their work often explores autonomy, trust, and joy, utilising the expressive possibilities of queerness in all its pure unbridled potential.  
Pronouns: they/them
Photo credit: Sam Oster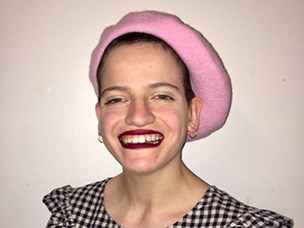 Jasmine Shirrefs
Jasmine Shirrefs is a Deaf, non-binary and queer writer who experiments with form, narrative, memory and communication to explore the experiences of living in the intersections.  
Pronouns: they/them
Photo credit: Dulcie Shirrefs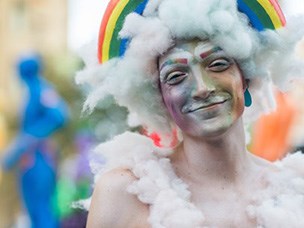 Joel Lago
Joel Lago is an actor, poet and performance-maker learning to be uncompromising and unapologetic in his disability and queerness. Joel aims to create art and media that address and challenge social perceptions of disability.  
Pronouns: he/him
Photo credit: Susan Papazian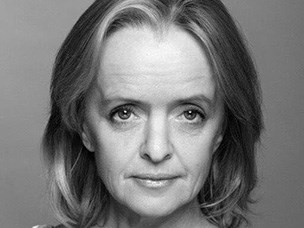 Leisa Prowd
Leisa Prowd is a dancer and physical theatre performer, developing a practice where exploring her own physical identity as a person with a visible skeletal disability. Leisa explores and confronts ideas of what it is to be a dancer, what it is to radically accept and celebrate the body in all its intricate diversity.  
Pronouns: she/her
Photo credit: 3 Fates Media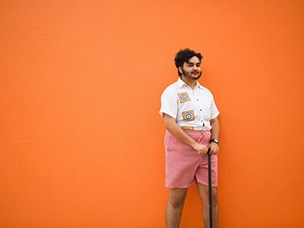 Patrick Gunasekera
Patrick Gunasekera is a Sinhala queercrip interdisciplinary artist working from the Whadjuk region of the Noongar nation, disrupting coloniser frameworks of art and manifesting multiplicities of home through writing, performance, visual media, and facilitation.  
Pronouns: he/him
Photo credit: Centre for Stories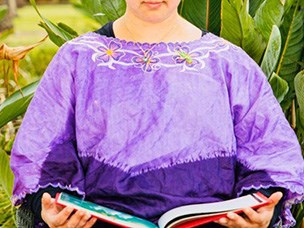 Pearl Blackk
Pearl Blackk is a storyteller on a peace mission. Her tales aim to evoke thought & hold space, for radical self-acceptance and individualism.
Pronouns: she/her
Photo credit: Linda Scanlon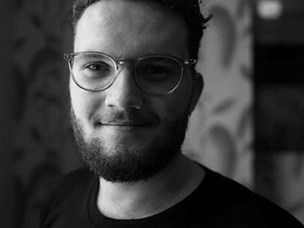 Sam Martin
Sam Martin is a Deaf, Hard of Hearing and Gay theatre maker and filmmaker, exploring ideas of the many facets of identities, inclusivity, navigating English and Auslan, and empowering and encouraging Deaf, disabled and queer communities.  
Pronouns: he/him
Photo credit: Julian Pertout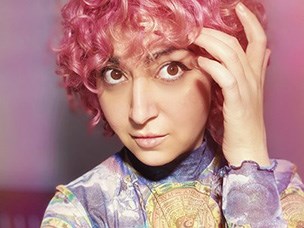 Yasemin Sabuncu
Yasemin Sabuncu is a multidisciplinary artist working across performance, writing, visual art, film and television, who aims to create stories that uplift, engage, and promote diversity in innovative ways. Yasemin explores ideas of belonging, identity, liminality, spirituality, the environment, race, disability rights, questioning the status quo, and being "the other."  
Pronouns: she/her
Photo credit: Yasemin Sabuncu 
Mentors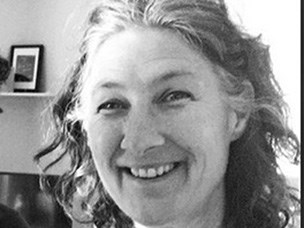 ANNI DAVEY OAM
Mentoring EVIE CLAYTON
Anni Davey OAM is the current Artistic Director of The Flying Fruit Fly Circus. Anni has a significant history with Australian contemporary circus, working in many capacities with Circus Oz since 1987 (including acrobat, director, acting general manager, and technical coordinator). In the 1990s, Anni was a founding member of two influential and significant independent performing companies Club Swing, and Crying In Public Places. As a director, her award winning and critically acclaimed practice has seen her work with Sarah Ward (Yana Alana), Maude Davey (My Life In The Nude), Circus Oz (Twentysixteen; Straight Up; Model Citizens), Sandfly Circus (Total Rebuild; NIBJLM; Come Fly With Us), and as guest director on a work-in-development with New York City's LAVA dance company. With her twin sister Maude Davey, Anni is co-creator of the sold-out, nationally touring cabaret prognostication Retro Futurismus. She has also sat on the Board of Melbourne Fringe for ten years, including two years as Chair, and was Chair of the Australian Circus and Physical Theatre Association (ACAPTA) for seven years.
Pronouns: She/her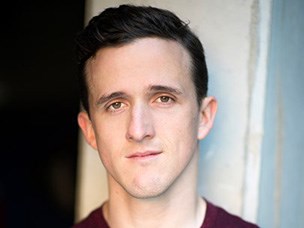 DANIEL MONKS 
Mentoring JOEL LAGO
Daniel Monks is an actor and filmmaker. He has worked in acclaimed and major roles across the Australian and UK theatre and screen industries, as well as on independent and fringe stages. Daniel has also been recognised as an important and leading figure in centring disabled actors in the stories told on stage and screen. He has been awarded the 2019 Best Theatre Actor Award (Monsta Awards), the 2015 Arts & Fashion Award (NSW/ACT Young Achiever Awards), the 2014 Young Filmmaker of the Year (WA Screen Awards), and received nominations for the 2020 Stage Debut Awards (UK), 2019 BAL Awards, the 2018 AACTA Awards, the 2018 Helpmann Awards, the 2018 Green Room Awards, and the 2016 WA Screen Awards.
Pronouns: he/him
Photo credit: Marnya Rothe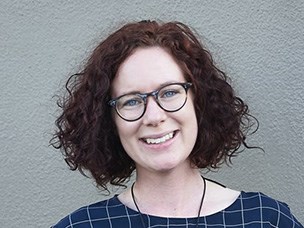 FI MURPHY 
Mentoring JASMINE SHIRREFS
Fiona Murphy is a Deaf poet and essayist. Her work has been published in Kill Your Darlings, Overland, Griffith Review, the Big Issue, among other publications. In 2019, she was awarded the Overland Fair Australia Essay Prize and the Monash Undergraduate Creative Writing Prize. In 2018, she was shortlisted for the Richell Prize and highly commended by the Wheeler Centre Next Chapter program. Her memoir, The Shape of Sound, is forthcoming from Text Publishing in 2021.
Pronouns: she/her
Photo credit: Ebony Dennis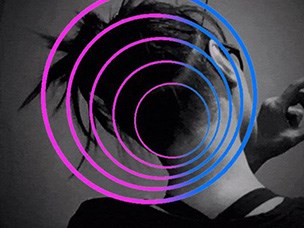 JAYE HAYES 
One of two mentors for FOX KENNEDY
Jaye is a dance/media/installation artist, embodied thinker, creative facilitator, somatic movement educator and chronic illness warrior. They have developed a queer-crip arts practice at the intersections of dance and disability, somatics and technology, research and therapy. Jaye has a BCA Hons (Dance) from Deakin University and 25 years experience as a professional arts practitioner. Prior to the onset of chronic illness they presented work nationally and internationally. Highlights include residencies at Performance Space (Sydney), Banff Centre (Canada) and Bootlab (Berlin), and commissions for ACMI (Melbourne) and PICA (Perth). Jaye's current focus is research, facilitation and curation. They are completing a Masters in Therapeutic Arts Practice at MIECAT & collaborating with The Dax Centre as curator of the 'Queer My Head' project.
Pronouns: they/them or she/her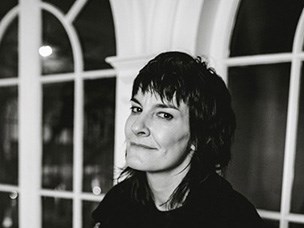 JEN CLOHER 
Mentoring DIIMPA
Jen Cloher is a highly respected recording and performing artist and co-founder of Milk! Records (Courtney Barnett, Tiny Ruins, Hand Habits). She has released four albums, her most recent Jen Cloher (self titled) was nominated for the Australian Music Prize and debuted at number 5 on the ARIA charts. Her debut album Dead Wood Falls (2006) was nominated for an ARIA for Best Female Artist. In 2017 she was crowned Double J's 'Artist of the Year' and won the AIR Award for 'Best Independent Artist'. In 2011, Jen founded I Manage My Music a series of workshops and master classes to assist self managed artists with releasing music in Australia.
Pronouns: they/them or she/her
Photo credit: Lauren Connolly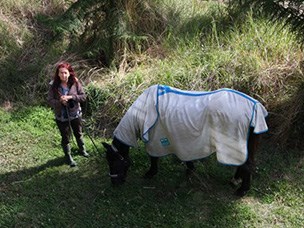 JENNY WATSON 
Mentoring EMMA (RUBY) ARMSTRONG-PORTER
Jenny Watson was born in 1951 in Melbourne, Australia. She completed her Diploma of Painting, National Gallery of Victoria Art School, Melbourne, Australia (1972) and Diploma of Education, State College of Victoria, Melbourne, Australia (1973). From 1978-1984 she was a Partner in Art Projects, Melbourne, (Artist run space). Since 2002 Jenny has been an Adjunct Professor, Queensland College of the Arts, Griffith University, Australia.
She has exhibited extensively nationally and internationally in countries including London, Belgium, Austria, Switzerland, USA, Japan, Canada, UK, Vietnam, Germany, Italy, New Zealand and India. In 1993 Jenny represented Australia at the 45th Venice Biennale, Italy.
Jenny states: "For 25 years my work has been concerned with possible relationships between text and image in a conceptual/minimal installation dialogue… It is the dialogue between these random aspects of everyday life that I am interested in.  In this way a space opens up between the text and the image."
Pronouns: she/her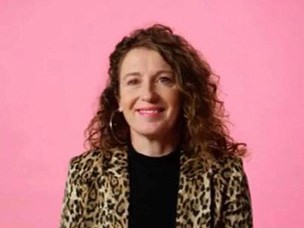 JODEE MUNDY OAM 
Mentoring SAM MARTIN
Jodee Mundy OAM is an award winning interdisciplinary artist and creative director. 
Committed to producing high quality theatre works, public events, installations, festivals and artistic interventions, her works bring together diverse cross sections of the community who may not regularly encounter one another. Her works include: Imagined Touch (Presented at Arts House, Sydney Festival and Barbican Centre, London) and Personal ( Sydney Opera House, Darwin Festival).  Jodee is the only person who hears as everyone in her immediate family is Deaf. Her native language is Auslan and English is her second language.
Pronouns: she/her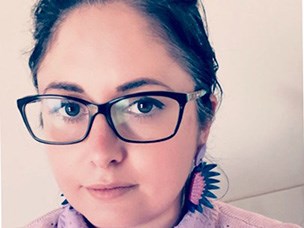 JULIA YOUNG 
One of two mentors for FOX KENNEDY
Julia Young has over a decade of experience in the arts industry, working in commercial and public galleries, art fairs, and private collections. She is currently Curator and Collections Manager at The Dax Centre, which provides artists with lived experience of mental health issues opportunities for creative expression while fostering social change by expanding the public's awareness of mental illness and breaking down stigma through art.
Pronouns: she/her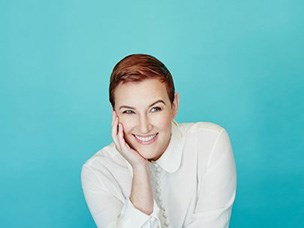 KATE MULVANY OAM 
Mentoring JAMILA MAIN
Kate  Mulvany OAM was born on Yamatji land. She is an award-winning playwright, screenwriter, librettist, dramaturg, and actor. Her written works include  The Seed, Masquerade, Medea,  Jasper Jones,  Mary Stuart, The Mares, and an adaption of Ruth Park's  The Harp in the South  trilogy. As an actor, Kate has performed as Richard III for Bell Shakespeare and in Every Brilliant Thing for Belvoir, both of which won her Helpmann Awards for Best Female Actor. Kate's life as an Agent Orange survivor has been covered on Australian Story, 7:30 Report and One Plus One. She can currently be seen opposite Al Pacino on the Amazon Prime show Hunters, produced by Jordan Peele. Kate is a proud member of Actors Equity.
Pronouns: she/her
Photo credit: Sally Flegg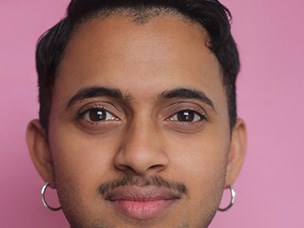 KRISHNA ISTHA 
Mentoring DASHA TAN
Krishna Istha is a London-based writer, comedian and theatre-maker working both locally and internationally. Their practice is trans-disciplinary (theatre, comedy, opera, performance art) and often about taboo or underrepresented experiences of gender, race and sexual politics. Currently, they are an Arts Admin Bursary artist (2020-21) and a delegate on The Network (Edinburgh TV Festival '20).
Pronouns: they/them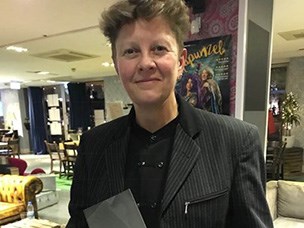 MACK (JULIEMC) MCNAMARA 
Mentoring BLACK PEARL
Julie McNamara (Mack) is Artistic Director of Vital Xposure, a London based disability-led touring theatre company. She is an award winning documentary filmmaker, a 2019 Miegunyah Fellow of University of Melbourne and a recipient of a Southbank Show Award ITV. She's previously brought The Butch Monologues to Midsumma at Theatreworks and her Quirkshops for the Fabulously Bent as part of Alyson Campbell's Feral Queer Camp.
Pronouns: they/them or she/her
Photo credit: Wanda Golwag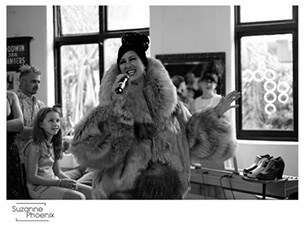 MAUDE DAVEY OAM 
Mentoring LEISA PROWD
Photographer: Suzanne Phoenix
Maude Davey OAM has been making performance in and out of Melbourne for more than thirty years. She trained as an actor at VCA and regularly appears in films, on television and on stage. She has traveled the world with Finucane & Smith in their famed theatre and variety shows (2004 – 2020) as well as with her own acclaimed music/theatre/cabaret outfit, Crying In Public Places (1988 – 2004). She has made four solo shows over three decades; the most recent, My Life in the Nude, has been performed to rapturous receptions all over Australia. In 2018 she and Mama Alto initiated the Gender Euphoria project, which has been hailed as the most significant celebration of transgender identities yet seen on the Australian stage. She is a recognizable face on Australian Television, with credits including Offspring and Summer Heights High. Awards include Outstanding Performance in a Featured Role for Melancholia by Declan Greene (Malthouse Theatre), several nominations for Best Actress, and an Order of Australia Medal (2020) for Contributions to the Performing Arts.
Pronouns: she/her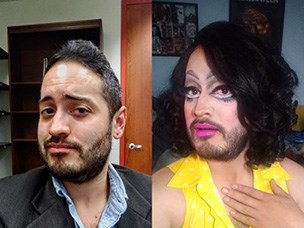 NATHANIEL HAGEMASTER 
Mentoring PATRICK GUNASEKERA
Although Nathaniel dabbles in various things -- creating video essays as his drag persona (Agony Myers), sewing and costume design, sketching portraits, and doing fx make-up -- he is ultimately a writer. His work often involves cultural critiques that relate to drag, gender, kink/fetishism, body type, disability, and media analysis through personal narrative, academic essays, and sometimes poetry. As someone who is perpetually out of place as a biracial Aspie with an unusual gender expression and personality, Nathaniel aims to challenge common taboos related to sexuality, normative concepts of gender performance, and basic assumptions of popular culture with his writing.
Pronouns: he/him
Photo credit: Nathaniel Hagemaster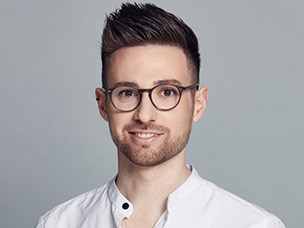 RYAN KING 
Mentoring ANDY AMOR, in 2020 only
Ryan King has a wealth of knowledge, passion and experience spanning many creative industries including Costume Design & Fashion Manufacturing, Dance & Theatre, and Interior Design. Currently Operations Manager at Cooper Robinson Interiors, Ryan brings to this mentorship fashion industry expertise from his prior work as an independent designer, maker and manufacturer with a specialty in dance & athletic wear.
Pronouns: he/him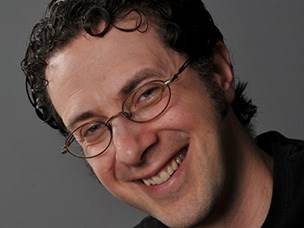 TJ DAWE 
One of two mentors for YASEMIN SABUNCU
TJ Dawe is a writer, director, performer and dramaturg, specialising in solo shows. He's performed his shows Tired Cliches, Labrador, Medicine and Marathon at the Adelaide Fringe, and has participated in more than one hundred fringe festivals worldwide. He co-wrote a play that became the feature film The F Word, starring Daniel Radcliffe. He co-created The One Man Star Wars Trilogy, which has been touring the world since 2001. He teaches a course on solo show creation online. He lives in Vancouver.
Pronouns: he/him
Photo credit: David Morris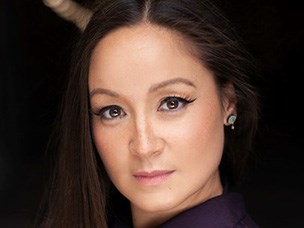 VICTORIA FALCONER-PRITCHARD 
One of two mentors for YASEMIN SABUNCU
Victoria Falconer is a cabaret artist, MC, multi-instrumentalist and musical director. She is co-creator of acclaimed feminist firebrands Fringe Wives Club, whose debut show Glittery Clittery has been presented at the Southbank Centre, Soho Theatre (London), Griffin Theatre (Sydney), Darwin Festival, Bats Theatre (Wellington) and at Edinburgh Fringe, where it received the Spirit of the Fringe Award in 2018. As a performer, Victoria's shows have twice received the Best Cabaret Award at Adelaide Fringe (2018/2011). In 2020 she was nominated for a Sydney Theatre Award (Once, Darlinghurst Theatre Company) and a Green Room Award (Glittergrass, Malthouse Theatre) for musical direction. Other MD credits include Insane Animals (HOME Manchester), Courtney Act's Under The Covers (Underbelly, London) Unroyal Variety (Hackney Empire) and Sasquatch The Opera (Summerhall, Edinburgh). She is currently musical director for Black Swan State Theatre Company's queer re-imagining of Oklahoma!, premiering in December 2020.
Further info: maestramusic.org/profile/victoria-falconer
Pronouns: she/her
Photo credit: Charlie Sambrook
Artists

Abbie Madden
Mentored by Robbie Curtis
Abbie Madden is Artistic Director and founder of inclusive dance and circus company Blindful. Their current work My Sight - Their Sight has just completed an Australian tour, performing at the Western Australia Circus festival and FRINGE WORLD Perth 2018. Abbie took part in Melbourne Fringe 2017, with a show called Blindful and won Best Emerging Producer, supported by Milke. Abbie is originally from Australia where she trained at Gravity Dance Studios and Adelaide College of the Arts in their Bachelor Program.
Abbie was also a member of the world renowned Australian Dance Theatre's Youth Ensemble where she worked with Choreographers Larissa McGowan and current company dancers. After seeing award winning comedy dance theatre group ponydance perform in the Adelaide Fringe 2013 Abbie relocated to Belfast to fulfil her dream of working with them and became a company member for two years. Whilst in the UK and Ireland Abbie worked with various independent dance companies, musicians and collectives. You can see her in music videos for Ryan McMullan (now touring with Ed Sheeran), Donal Scullion and Loris.
A highlight was presenting a video work at PS2 Gallery in Belfast as part of a 2016 exhibition that Abbie curated with the Go Girl Collective. Abbie is a versatile performer and choreographer with experience in dance performance along with creative research and developments, film, physical theatre and musical theatre. The direction she wishes to head in right now is merging dance and circus with disability, how can these disciplines become more accessible. Particularly to those with a vision impairment, which comes from Abbie's own experiences being born with congenital glaucoma.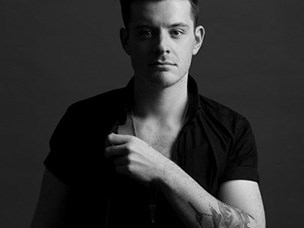 Christopher Bryant
Mentored by Amelia Roper
Christopher Bryant is an award-winning playwright, author, and performer. He has studied at NIDA (Master of Fine Arts (Writing for Performance), 2014/15), and worked with a range of companies including Gob Squad, fortyfivedownstairs, Malthouse Theatre, the State Library of Victoria, ATYP, La Mama and MKA. As a playwright he's been shortlisted for the Griffin Award (Home Invasion, 2015), Belvoir St Theatre's Phillip Parsons Fellowship (The Mutant Man, 2014), and the Arch and Bruce Brown Playwriting Competition (The Mutant Man, 2015).
Recent work includes his play Intoxication (Myron My, 2016), which he also performed in, and his "dark, expressionistic thriller" The Mutant Man (British Theatre Guide, 2017). Intoxication won the Queer Development and Mentorship Award at the 2017 Melbourne Fringe, and toured Australia in 2017 & 18. He's had scripts published through Playlab and Australian Plays, and he was the inaugural recipient of the Russell Beedles Performing Arts Fellowship at the State Library of Victoria (2015).
As an author he's been shortlisted for the Scribe Nonfiction Prize (2017) and the Frankie Magazine "Good Stuff" Award (2017). He has completed a Wheeler Centre Hot Desk Fellowship (2017), and is due to complete a residency at Bundanon Trust in 2018 to complete his narrative non-fiction collection, Accidents Happen. He has been published in Hello, Mr. Magazine, Thought Catalog, and That Reminds Me, as well as appearing at the Emerging Writers' Festival and NYFW. He teaches with Monash University, where he's completing his Ph.D. under the supervision of Jane Montgomery Griffiths.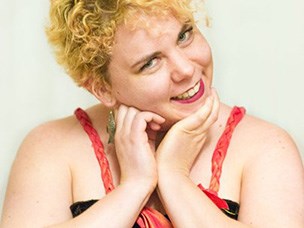 Clareo O'Shannessy
Mentored by Sapidah Kian
Clareo is a transdisciplinary artist in visual art, performance and spoken word poetry. As a bisexual, she is unable to find scripts that demonstrate her experiences of bisexuality, so she writes her own. Clareo is interested in creating and performing content with nuanced approaches to bisexuals' personalities and traits. She also aims to be very progressive in her approach to gender and identity. Healthy artistic conversations around mental health are also a priority for Clareo, as she has lived experienced as a survivor.
Clareo's love of word play, visual intricacies and physical theatre, all with a queer feminist lens, assist in the unique poetic landscapes of her plays. Clareo is completing her final year of a Bachelor of Fine Art at Monash University. She has a long history of exhibiting in Melbourne, including a career highlight in 2012, as a part of REVAMP Collective's exhibition, HABITAT, at the NGV Australia.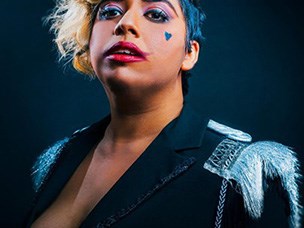 Creatrix Tiara
Mentored by Maude Davey
Creatrix Tiara works with creative arts and media, technology, games, community cultural development, and education to explore ideas around community, identity, liminality, belonging, and social justice.
She's a life-long writer, a strident activist for rights to self-determination and personal choice, and has built a reputation for creating challenging, catalysing creative and community work that deals with race, gender, sexuality, and nationality. Currently she's very interested in exploring the ways that arts, media, performance, games, and other mediums can be used to convey and support experiences of transience and flux while also building empathy and understanding for experiences and stories outside one's own.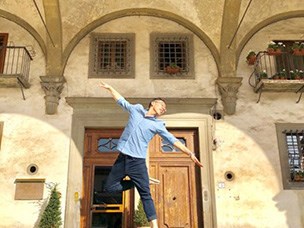 Elvin Lam
Mentored by Justine Miles
Elvin is based in Melbourne and started dancing in his late teenage years. Before dance, he trained in figure skating for 10 years and attended different competitions. He was also an actor for Deaflympic, films, TV and theatre before he strapped on his first pair of dancing shoes. He joined Deaf Can Dance in 2006 and had performances in Melbourne, South Australia and Queensland. Currently he is with The Delta Project and the latest performance was Under My Skin at Arts Access Victoria and Next Wave Festival in 2016. He is also a skilled comic illustrator.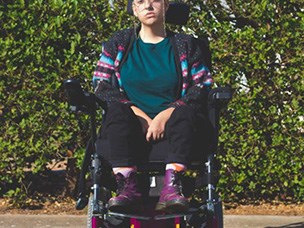 Ruby Allegra
Mentored by Quinn Eades
Ruby Allegra is a 24 year old queer, genderfluid visual artist, makeup artist, speech pathology student and activist from South Australia. Their background is in fine art, and Ruby incorporates painting, pencil sketching, poetry and abstract contour portraiture to explore themes of disability, sexuality, gender, intersectionality and mental illness in their art. Ruby is also co-founder (with artist and poet Wallis Prophet) of The TheyThem Collective, a queer and gender diverse artist collective.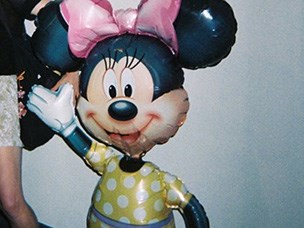 Sophie Rose
Mentored by Alison Bennett
Sophie Rose is an artist and student living in Narrm/Melbourne. Her practice looks at the body in states of sickness and girlhood through writing, objects and video.
Recent exhibitions include:
Remedial Works, curated by Andrew Verano at PICA, Perth (2017) and Real Life Fantasies, curated by Patrice Sharkey at Westspace, Melbourne (2017).
Mentors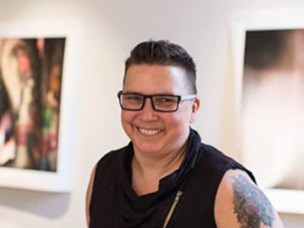 Alison Bennett
Mentoring Sophie Rose
Dr Alison Bennett works in 'expanded photography' where the boundaries of photography have shifted in the transition to digital media and become diffused into ubiquitous computing. Bennett's recent projects explored the creative potentials of augmented reality, stereophotogrammetry, 3D scanning, and virtual reality as encompassed by the medium and practice of photography. As a neuroqueer trans-media artist, Bennett's work has explored the performance and technology of gender identity and considered the convergence of biological and digital skin as virtual prosthesis.
Her work has generated international viral media attention more than once; been featured on ABC TV Australian Story, the New York Times, Mashable, The Huffington Post, BuzzFeed, Motherboard, The Creators Project, KillScreen, ABC TV News, and The Guardian 'best Australian photographs of 2015'.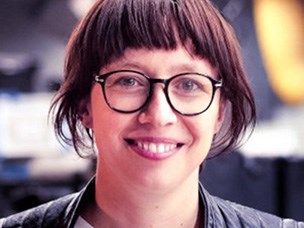 Amelia Roper
Mentoring Christopher Bryant
Amelia is an award winning Australian playwright and screenwriter, living in LA, where she works on the Netflix / Jenji Kohan show GLOW and develops TV and film for American and Aussie audiences. She's currently in Melbourne rehearsing LOTTIE IN THE LATE AFTERNOON, directed by Marg Downey for KIN Collective at 45 Downstairs, and writes for the Oregon Shakespeare Festival, Marin Theatre Company, The Rose and Yale Rep.
Her plays have been seen at the Old Vic in London, KXT in Sydney, Melbourne Arts Centre, the Humana Festival of New American Plays at ATL, Taffety Punk in DC, Square Product in Boulder, Prelude Festival in NYC, San Francisco, and Moscow in Russian translation. Her latest play ZÜRICH opened at New York Theatre Workshop, produced by Colt Coeur, to rave reviews and Critics Pick in NYT, TimeOut, and The New Yorker. Amelia also works with Gloria Steinem, Hollywood's Time'sUp movement and 5050by2020.com with Jill Soloway. She is an alum of St Martins Youth Arts Centre and Monash University and has an MFA in playwriting from the Yale School of Drama.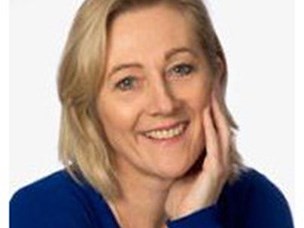 Justine Miles
Mentoring Elvin Lam
Initially from Sydney Justine trained in her early years with Anne Mosdell and then The Halliday School of Dance. Justine was accepted into the Australian Ballet School and after being selected to join the Australian Ballet under the Directorship of Maina Gielgud she quickly achieved rank of Leading Soloist, working with such greats as Sir Robert Helpmann, Rudolf Nureyev, Galina Ulanova, Anne Woolliams, Yiri Kylian and many others.
She has danced Principal and Soloist roles in many ballets including Swan Lake, Don Quixote, Coppelia, Giselle, Sleeping Beauty, Merry Widow and La Sylphide. Justine was also a Guest Principal Artist for the National Ballet of Canada and the Dancers Company. After retiring Justine was Ballet Mistress for the Melbourne Ballet Company and choreographed "In Memoriam" and "Phases" for their opening seasons.
She has guest taught for the Australian Ballet and currently teaches the Australian Ballet "Studios" program. Justine is also a Dance Adjudicator and Ballet Examiner and was judge for the Royal Academy of Dance 2018 Isobel Anderson Awards in NSW. She has also been a guest teacher for the Royal Academy of Dance Summer, Autumn and Winter schools taking masterclasses and ballet repertoire classes.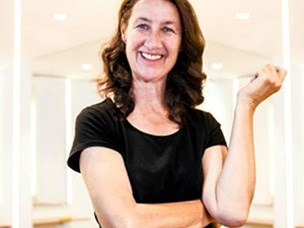 Maude Davey
Mentoring Creatrix Tiara
Maude Davey trained as an actor at the Victorian College of the Arts (VCA) and has worked as an actor, director and writer ever since, with her primary focus being the creation of new work, particularly in the variety style. Her own neo-variety sci-fi behemoth, Retro Futurismus, has been playing in Melbourne at fortyfivedownstairs since 2015 and has been presented in Brisbane, Sydney, Darwin and Western Australia, earning six Green Room Award nominations.
She has collaborated frequently with Finucane & Smith over the last two decades, on many projects including as a core member of The Burlesque Hour/Glory Box ensemble from 2004 – 2013. She 'retired' her Burlesque acts with her acclaimed autobiographical retrospective, My Life In the Nude (nominated for a Green Room Award: Best Actor), which has been presented in Melbourne, Adelaide, Perth and Hobart. She has appeared regularly on stage, TV and film and teaches Acting and Performance Making at VCA and La Trobe Universities.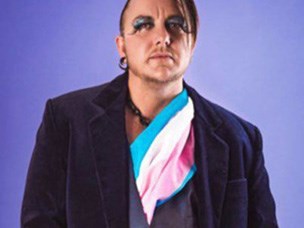 Quinn Eades
Mentoring Ruby Allegra
Quinn Eades is a Tracey Banivanua Mar Research Fellow and Lecturer in Interdisciplinary Studies in the Gender, Sexuality, and Diversity Studies program at La Trobe University. A writer, researcher, gutter philosopher and poet, his book Rallying was awarded the 2018 Mary Gilmore Award for best first book of poetry. Quinn is the author of all the beginnings: a queer autobiography of the body, and the co-editor of Going Postal: More than 'Yes' or 'No', and Offshoot: Contemporary Life Writing Methodologies and Practice. When he's not working, Quinn is hanging with his kids, cuddling his pups, and watching reruns of The Unbreakable Kimmy Schmidt or drag makeup tutorials on YouTube.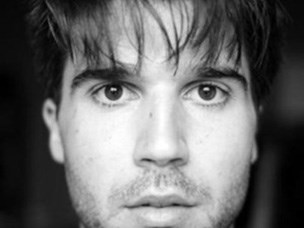 Robbie Curtis
Mentoring Abbie Madden
Robbie Curtis is an awarding winning dancer and acrobat who has performed nationally and internationally. Robbie was a graduate of the New Zealand School of Dance, majoring in contemporary dance. After graduating he went on to work for Footnote Dance company, Legs on the Wall, Shaun Parker Co, Australian Ballet in their contemporary season Infinity, Circa (touring and making work with them for 5 years), Circus Oz, and Cirque Du Soleil. Robbie performed hoop diving in Cirque Du Soleil's show VOLTA as well as general acrobatics. Robbie has a rich understanding of interdisciplinary physicality and loves creative physical exploration, discovering new ways of moving.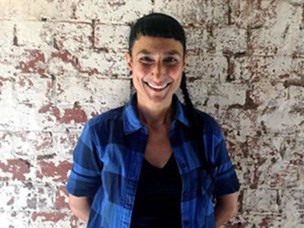 Sapidah Kian
Mentoring Clareo O'Shannessy
Sapidah is an actor, director and theatre maker. As an actor, she has worked extensively across film, television, theatre and radio.
Recent acting credits include: In-Fidelity (Complete Smut Art Auction-FOLA 16), Tomorrow When the War Began (ABC), The Five Provocations (Black Eye Films), Partisan (Warp Films), Catalyst Club (24 Hour Experience-FOLA 14). Recent theatre making credits include Freewheelin', Queerum and Catalyst Club (24 Hour Experience-FOLA 14), I Am The Wind (Turtle Lab/Public Front), Never Swim Alone and Light (Verve Studios), Curtains (Carnegie 18 for Full Tilt/Vic Arts Centre), Ulrike Meinhof Sings (Turtle Lab).
Sapidah has also worked as a dramaturg and provocateur in theatre and film, most recently with Iranian Australian performance group, Baran, for Metro Arts/PWA. She was co-founder of Turtle Lab, a performance laboratory investigating creative process, directing works and engaging in performance research on projects such as Troilus and Cressida (RSC/The Wooster Group).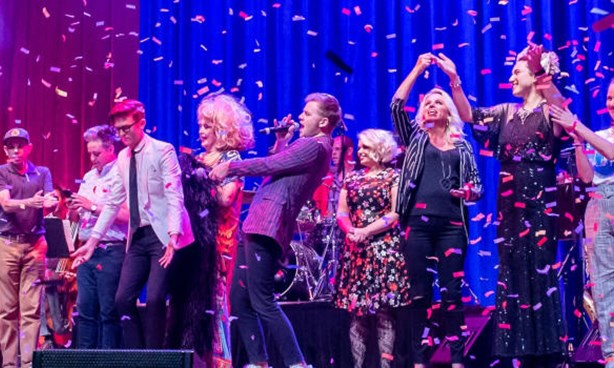 Midsumma Year Round
Want to know what else we do (apart from run a fantastic arts festival each year, of course)! Check out our mentorship programs and year-round activities.
Midsumma Year Round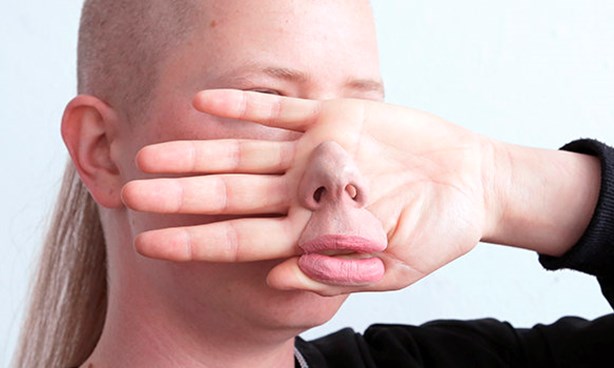 Midsumma Futures
Midsumma Futures is a nine-month development and mentoring program for early-career artists and culture-makers.
Midsumma Futures
Looking for something else?