Nocturnal X Midsumma: Lunar New Year Disco - photo by Tanya McCulloch
Midsumma Festival 2021
Australia's premier queer arts and cultural festival will return in 2021, running from Sunday 17 January to Sunday 7 February
Midsumma Festival will open on Sunday 17 January 2021, with Midsumma Carnival in the Alexandra Gardens and Midsumma Pride March returning to St Kilda, probably on Sunday 31 January 2021.
Check out the Important Dates on this page for all your key dates.
Want to be part of Midsumma Festival?
There are many opportunities for you to be involved. You can volunteer, present an event as part of our open access program, march in Midsumma Pride March, set-up a stall at Midsumma Carnival or a food truck at either Midsumma Carnival or Midsumma Pride March. If you missed the registration deadlines, subscribe to our eNews to ensure that doesn't happen for the next festival!
Midsumma Year Round
In addition to the well-known festival in January and February, Midsumma is also involved all year round in nurturing artists and creating opportunities for their professional development, with particular emphasis on assisting those in our communities who suffer discrimination or disadvantage.
Venue Registrations Open

 

– around June 2020
Midsumma Festival Info Sessions

 

– TBA (July/Aug)
Artist & Venue Registrations Close – August 2020
Program Launch/ Guide Released

 

– November 2020
Opening Day/Midsumma Carnival

 

– Sunday 17 January 2021
Midsumma Pride March

 

– probably Sunday 31 January 2021
Last day of Midsumma Festival 2021 – Sunday 7 February 2021
Midsumma Year Round
See all of the amazing programs, events and initiatives that Midsumma supports year-round.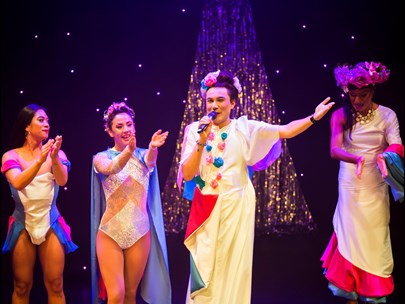 LGBTQIA+ Festivals
Australia's circuit of quality LGBTQIA+ festivals provides a unique opportunity to tour the country. It's also a great opportunity for audiences to travel while sampling a diverse and eclectic range of events along the way.
Looking for something else?