How to get your tickets
Discover all of the ways you can get your tickets to a Midsumma Festival event:
Purchase tickets quickly and easily by searching for the event and pressing the "Book Online" button. We accept VISA and Mastercard only.
Tickets are available online until one hour before an event's start-time, unless otherwise specified.
Our friendly ticketing team are available most weekdays from 11am to 4pm on 03 9296 6600 for enquiries and bookings. The office will be closed between Christmas and New Year, and we're often working from home during the COVID-19 pandemic, but online bookings are available over this period.
Midsumma is Relay Service friendly! Contact the National Relay Service on 133 677 or via relayservice.com.au, then ask for 03 9296 6600 during business hours.
Purchase tickets at the door of the venue from approximately one hour prior to the show. Tickets are subject to availability. Contact the venue directly to confirm venue opening times. Some venues may be cash only.
All tickets will be emailed to you directly. Save paper and show your [email protected] tickets on your smart-phone at the venue.
Did your phone run out of battery? Simply turn up! Venues will have a door list, so just show your photo ID.
Discounts and Concessions
See all valid discounts and concessions:
We accept a range of concession cards including seniors, full-time students, and health care cards.  You will be required to show proof of concession when entering the venue.
Shows may offer discount tickets for performances early in the season. If you purchase these tickets please be mindful that there may be a few production 'kinks' to iron out.
Some events may offer a discount  if you purchase tickets as a group! So grab your friends, your colleagues or the people squished up next to you on the 96 tram and book together. Group prices are displayed on the event page for eligible discounts.
Children under two years old may be admitted to some events without a ticket, provided they sit on the lap of their parent or guardian. Excludes 18+ events.
Lots of our events are free! However, some still require you to secure your place by booking.  You can secure your place online or over the phone in the same way you would book a regular ticket. No fees apply for ticketed-free events booked via Midsumma's Eventfinda ticketing system.
Entry to non-ticketed free events is subject to venue capacity and at the discretion of venue staff.
Hunting for a bargain? Buy your tickets during the three weeks following the official program launch to get Early Bird Discounts on many events. Keep your eyes peeled on #midsumma and our eNews for last-minute discount tickets, promo codes and giveaways.
Choose three eligible events to collect a 10% discount at the checkout.
You can identify eligible events by the three ticket icon. Or see all eligible shows via the Discounted Tickets page.

Terms and Conditions
A booking fee of $5.25 is applied per transaction (not per ticket) for all online and phone bookings (but there's no booking fee for free events). Latecomers admitted at the discretion of the venue. Refunds will only be given in accordance with the LPA guidelines and at the discretion of the Event Producer. Refunds will not be issued for change of mind or missed performances. Exchanges may be possible for the same performance and will incur a fee. Midsumma takes no responsibility for tickets issued through third-party ticketing agencies.
Health and Safety Terms and Conditions:
Patrons are required to prove they are fully vaccinated prior to entering the venue or have a valid medical exemption issued by an authorised medical practitioner.
Acceptable proof of vaccination status includes:
 - COVID-19 digital certificate via the Service Victoria app.
 - COVID-19 digital certificate saved to a smartphone wallet.
- Printed copy of COVID-19 digital certificate together with a valid photo ID.
- Printed copy of immunisation history statement together with a valid photo ID.
- Medical exemption together with a valid photo ID.
Tickets cannot be refunded, exchanged or cancelled once issued in the case of non-compliance with COVID-19 regulations.
Patrons are required to comply with all Victorian mask regulations.
Please do not attend if you are feeling unwell or experiencing any COVID-19 symptoms - contact
[email protected]
and a refund or exchange may be available.
Help us maintain a safe environment by following venue signs and instructions from staff which includes providing your first name & contact number upon entry.
Maintain a 1.5m distance from others, wash/ sanitise your hands regularly and cover your cough/ sneeze.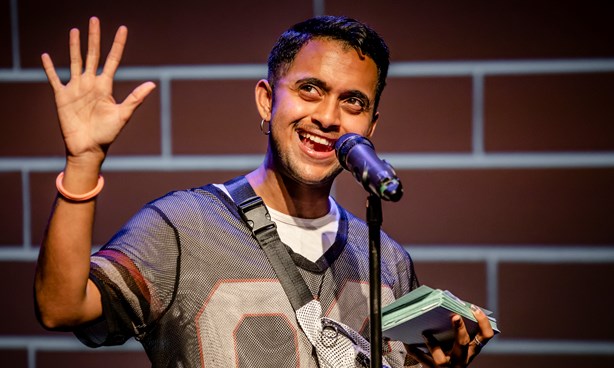 Subscribe to our eNews
Want to stay up to date with all of the latest news, reviews and special ticket offers from the Midsumma Festival?
Stay in Touch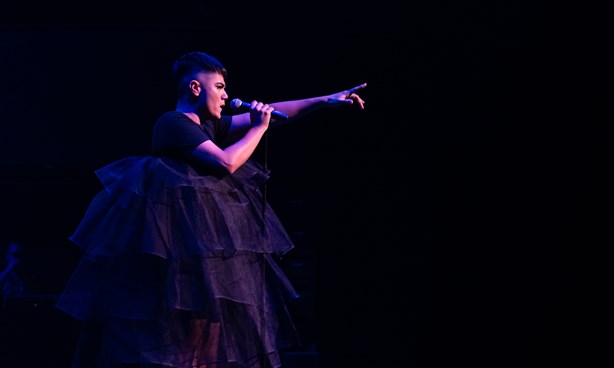 Midsumma Festival 2022
Australia's premier queer arts and cultural festival will return in 2022, running from 23 Jan to 13 Feb.
Midsumma Festival Dates
Looking for something else?