How to get your tickets
Discover all of the ways you can get your tickets to a Midsumma Festival event:
Purchase tickets quickly and easily by searching for the event and pressing the "Book Online" button. We accept VISA and Mastercard only.
Tickets are available online until one hour before an event's start-time, unless otherwise specified.
For Eventfinda account support, please view the Eventfinda Australia Support page.
Our friendly ticketing team are available most weekdays from 11am to 4pm on 03 9296 6600 for enquiries and bookings. The office will be closed between Christmas and New Year but online bookings are available over this period. 
Midsumma is Relay Service friendly! Contact the National Relay Service on 133 677 or via relayservice.com.au, then ask for 03 9296 6600 during business hours.
Purchase tickets at the door of the venue from approximately one hour prior to the show. Tickets are subject to availability. Contact the venue directly to confirm venue opening times. Some venues may be cash only.
All tickets will be emailed to you directly. Save paper and show your [email protected] tickets on your smart-phone at the venue.
Did your phone run out of battery? Simply turn up! Venues will have a door list, so just show your photo ID.
Discounts and Concessions
See all valid discounts and concessions:
Companion Card holders qualify for a complimentary ticket for their companion. Please email [email protected] to arrange or call 03 9296 6600 11am-4pm weekdays. You may be required to present your Companion Card at the venue on entry. We advise checking with the venue directly for the most up-to-date access information for your event.
We accept a range of concession cards including seniors, full-time students, and health care cards.  You will be required to show proof of concession when entering the venue. Eligible concessions are listed at checkout. 
Shows may offer discount tickets for performances early in the season. If you purchase these tickets please be mindful that there may be a few production 'kinks' to iron out.
Some events may offer a discount  if you purchase tickets as a group! So grab your friends, your colleagues or the people squished up next to you on the 96 tram and book together. Group prices are displayed on the event page for eligible discounts.
Some events may offer a family discount. A maximum of 50% of your group can be adult tickets, with the rest made up of children under 16 years old. Family prices are displayed on the event page for eligible discounts.
Children under two years old may be admitted to some events without a ticket, provided they sit on the lap of their parent or guardian. Excludes 18+ events.
Lots of our events are free! However, some still require you to secure your place by booking.  You can secure your place online in the same way you would book a regular ticket. No fees apply for ticketed-free events booked via midsumma.org.au.
Entry to non-ticketed free events is subject to venue capacity and at the discretion of venue staff.
Hunting for a bargain? Buy your tickets during the three weeks following the official program launch to get 15% off tickets on many events.
For the 2023 festival, if you booked by 21 December 2022 on eligible Early Bird events you would receive a 15% discount. A similar deal will be available for future festivals. Offer valid on Full Price tickets booked via midsumma.org.au. 
Keep your eyes peeled on #midsumma and our eNews for last-minute discount tickets, promo codes and giveaways.
Purchase tickets to three eligible events or more to collect a 10% discount at checkout.
See all events that were eligible for the 3 Show Package for the 2023 festival.
Offer valid on Full Price tickets purchased in the same transaction via midsumma.org.au. Unfortunately we are not able to apply this offer retrospectively so have a browse and choose 3 events that tickle your fancy!
Gift Certificates
Looking for the perfect gift for your arts-loving loved ones? Why not treat them to a Midsumma Festival Gift Certificate. 
Gift Certificates were on sale until midnight on 11 February 2023, and were valid until 11:59pm 12 February 2023.
A booking fee of $5.25 is applied per transaction (not per ticket) for all online and phone bookings (but there's no booking fee for free events).
Latecomers admitted at the discretion of the venue - you can check the latecomers policy directly with the venue. Please be aware that we are unable to provide refunds or exchanges for missed performances due to late arrival. 
Exchanges must be organised at least 48 business hours prior to the commencement of the event for tickets booked through midsumma.org.au. Exchanges can only be issued for the same event, for tickets of the same value and must be issued by Midsumma at least 48 hours prior to the dates of the original booked session. 
Exchanges must be requested in writing to
[email protected]
and are processed 11am-4pm Monday to Friday.
Refunds will not be issued unless an event is cancelled, re-scheduled or significantly re-located, in which case the Midsumma team will be in touch directly. Refunds will not be issued for change of mind or missed performances, including for latecomers who are not admitted at the discretion of the venue. Refunds will not be issued due to line-up changes. Midsumma takes no responsibility for tickets issued through third parties and you should always contact your original point of sale for any ticketing enquiries.
Midsumma makes every effort to ensure all details on our website are correct, however details are subject to change where necessary and without notice. All rights remain with event producers, including moral rights. Midsumma Festival is an open-access program and does not have direct control over many of the individual events or changes made to these.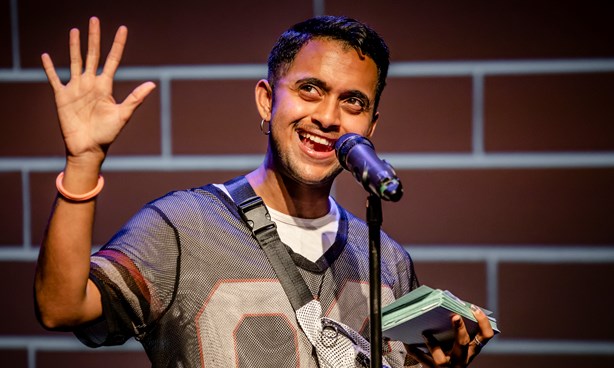 Subscribe to our eNews
Want to stay up to date with all of the latest news, reviews and special ticket offers from the Midsumma Festival?
Stay in Touch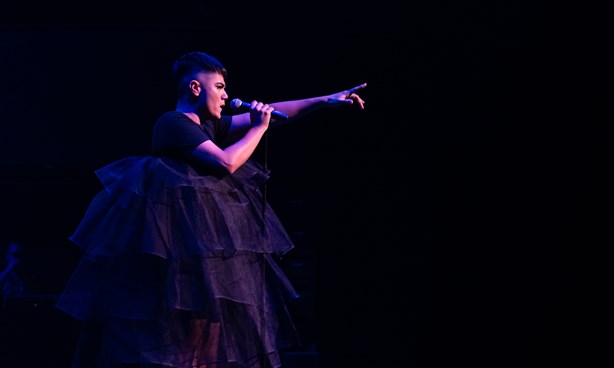 Midsumma Festival 2022
Australia's premier queer arts and cultural festival will return in 2022, running from 23 Jan to 13 Feb.
Midsumma Festival Dates
Looking for something else?