Trader Information Melbourne Pride
Melbourne Pride 2022. Photo by Nikki Russian Photography.
The annual event will be newly named Victoria's Pride (previously Melbourne Pride) and will be held across the state for the next four years to support and celebrate our rainbow communities. 
Victoria's Pride will kick off in December with a series of regional activities, culminating in a one-day street party in Melbourne's iconic Gertrude and Smith Street precinct on Sunday 12 February 2023 - more event details to come
The event will provide an opportunity for people across the state to demonstrate their pride in and support for LGBTQIA+ communities, as well as for LGBTQIA+ people to connect with one another and feel represented. 
Victoria's Pride builds on the success of Melbourne Pride, a statewide event held across the 2021-22 summer to mark more than 40 years since the decriminalisation of sex between men in Victoria.  
Midsumma will again deliver Victoria's Pride in partnership with the Victorian Government.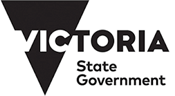 Sign up to become a recognised Trader
We look forward to working with local businesses to maximise this opportunity for the nextevent, and to help attendees on the day engage with your businesses.
The strong historical and significant LGBTQIA+ connection to Melbourne's Inner North will be at the heart of the celebration. With the support of the Yarra City Council, Midsumma are delighted to deliver this event amongst the vibrant streets of Fitzroy and Collingwood, activating sections of Smith St, Gertrude St and Peel Park.
Midsumma anticipates this event will attract over 38,000 people (attendance in 2022) to the area throughout the day and early evening. Approved road closures will enable the event precinct to remain focused on safe, pedestrian flow.
Program: From 11AM to 9PM, free, family-friendly activities will include live entertainment, community stalls and interactive demonstrations, open to the general public. Midsumma are committed to providing culturally and creatively diverse content and the program will include a broad range of artists and speakers. 
Participation: Midsumma want you to get creative and be involved! We encourage special offers that highlight local businesses, promotion of parklets as 'front row' viewing, Pride aligned décor and interactive shop front displays. Do you have a performance space, a large screen or a dance floor? There is ample opportunity to be part of the event and we would love to hear your ideas!
Site Plan: The event site design has taken note of existing infrastructure along Smith St and Gertrude St. If you have big plans that may change the current footprint of street and sidewalk space, please get in touch.
Safety: Safety is at the forefront of Midsumma event and management plans. Melbourne Pride will be delivered as a COVIDSafe event following guidelines provided and updated by the government.
Please note: Venues operating aligned events within the precinct do not require official registration to participate, but if you would like to receive direct updates please join the Traders mailing list below.