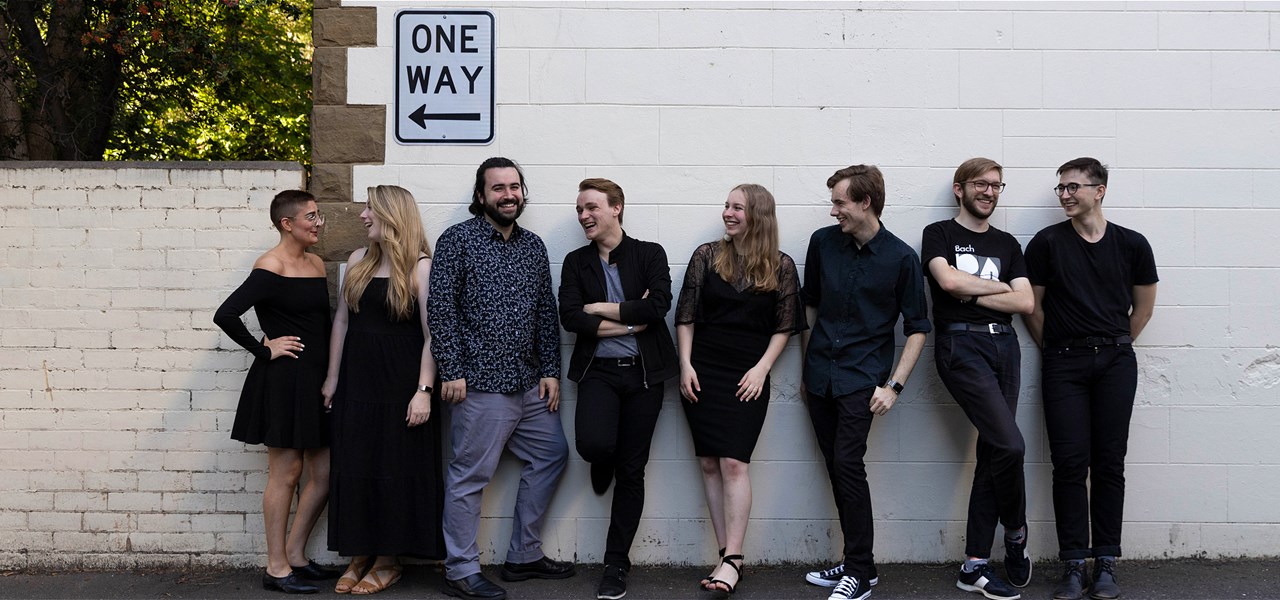 Midsumma Presents Program
Midsumma Presents is Midsumma's producing arm of the festival, where we collaborate with outstanding artists and cultural institutions from Victoria and around the world. It's intersectional, it's vibrant and it brings people together.
Midsumma Presents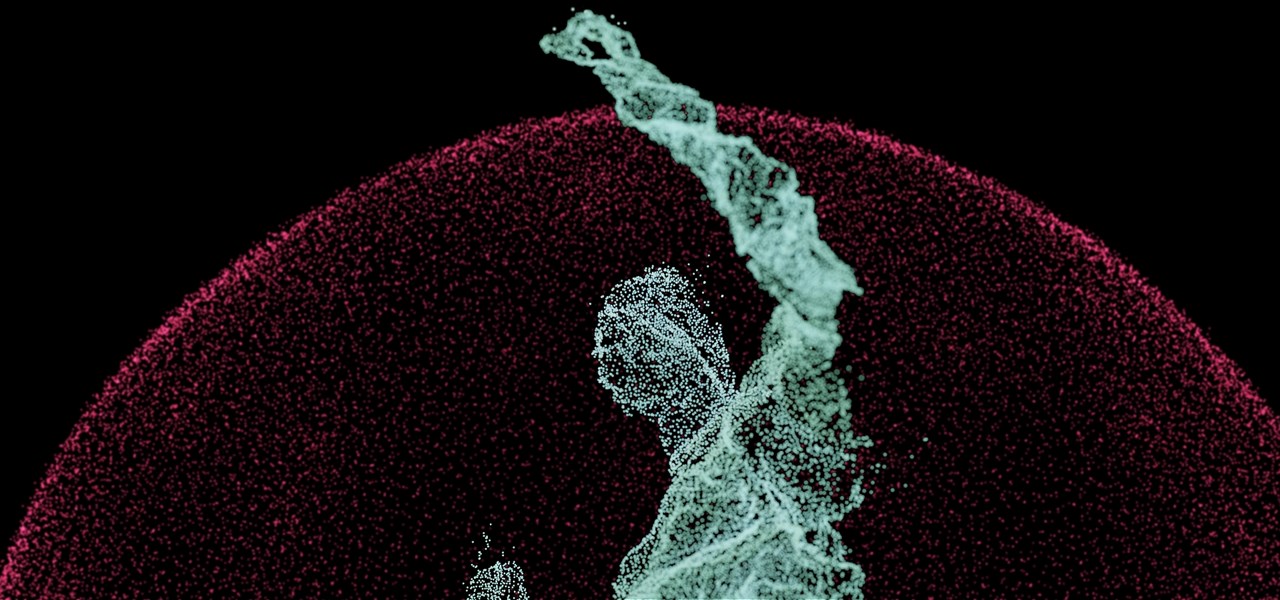 A Brave(R) Space
Now is the time for bravery; the championing of our diverse cultural warriors as we come together as artists, audiences and communities to be the change-makers for our future.
A Brave(R) Space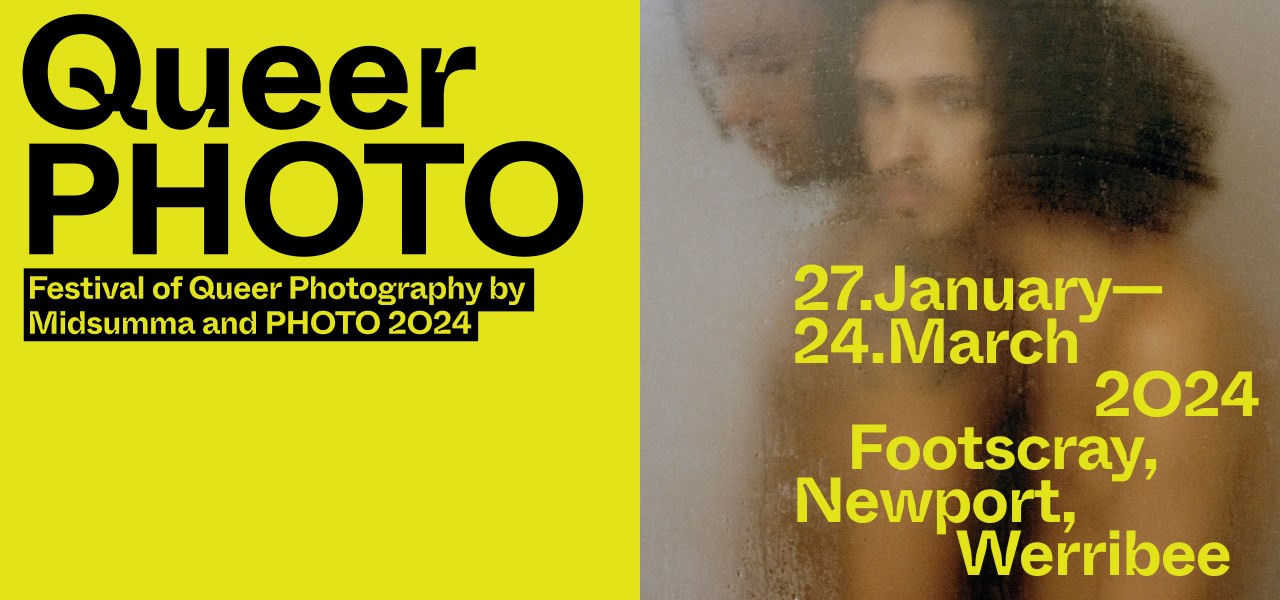 Queer PHOTO - 27 January – 24 March 2024
Featuring 17 artists, 14 exhibitions, 30 free interactive events and 7 locations, Queer PHOTO is a multi-pronged program transforming iconic venues and the streets of the West into a gallery of accessible and highly visible visual artworks from LGBTQIA+ artists.
Queer PHOTO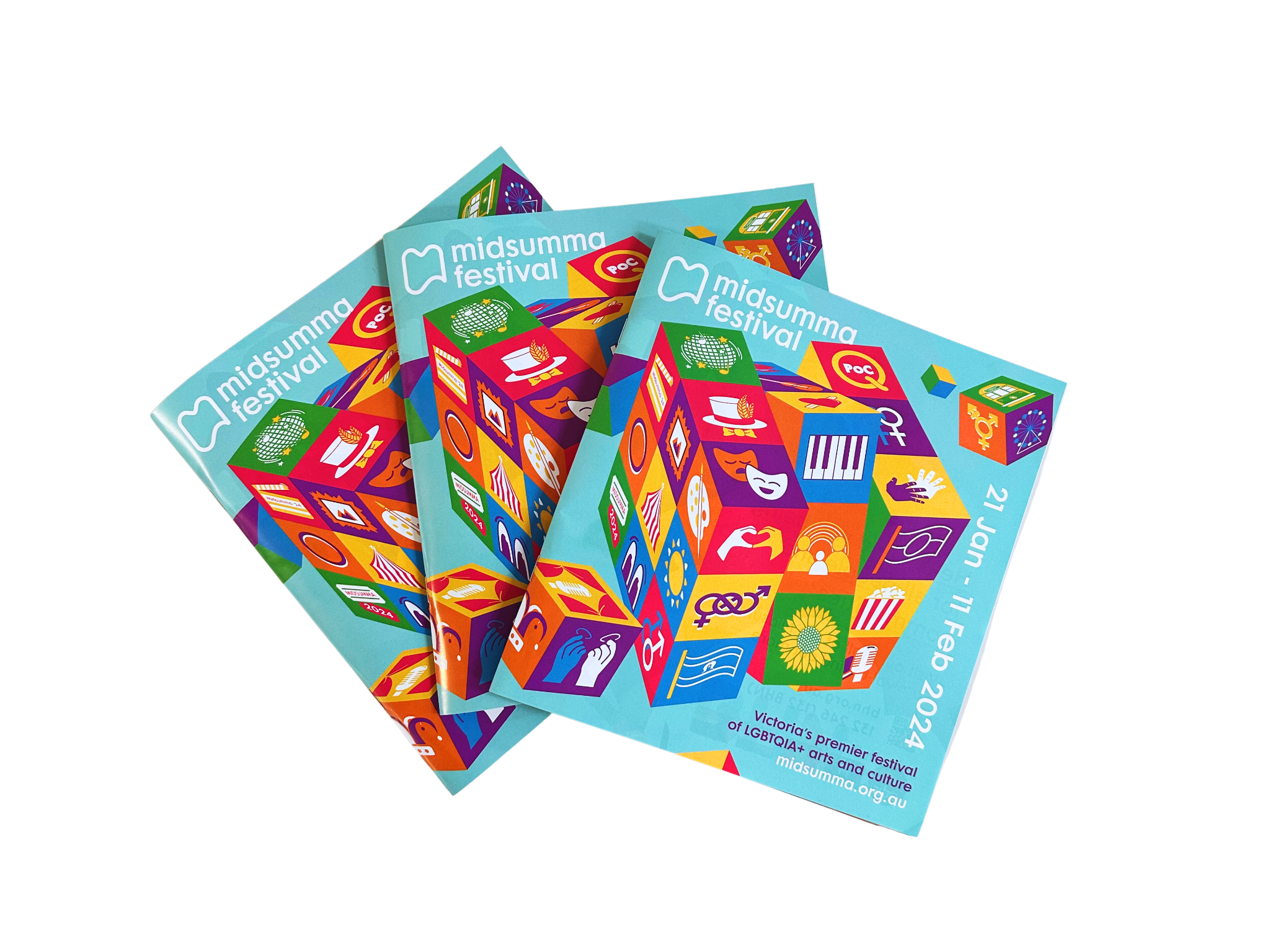 Read through the Midsumma Festival Guide
You can view the massive Midsumma Festival 2024 program in many different ways (see below!!), and when a list of events is displayed you can use the filters to refine the list by event Categories, Accessibility, Dates, Venue/Region or special interest Guides.
Program Guides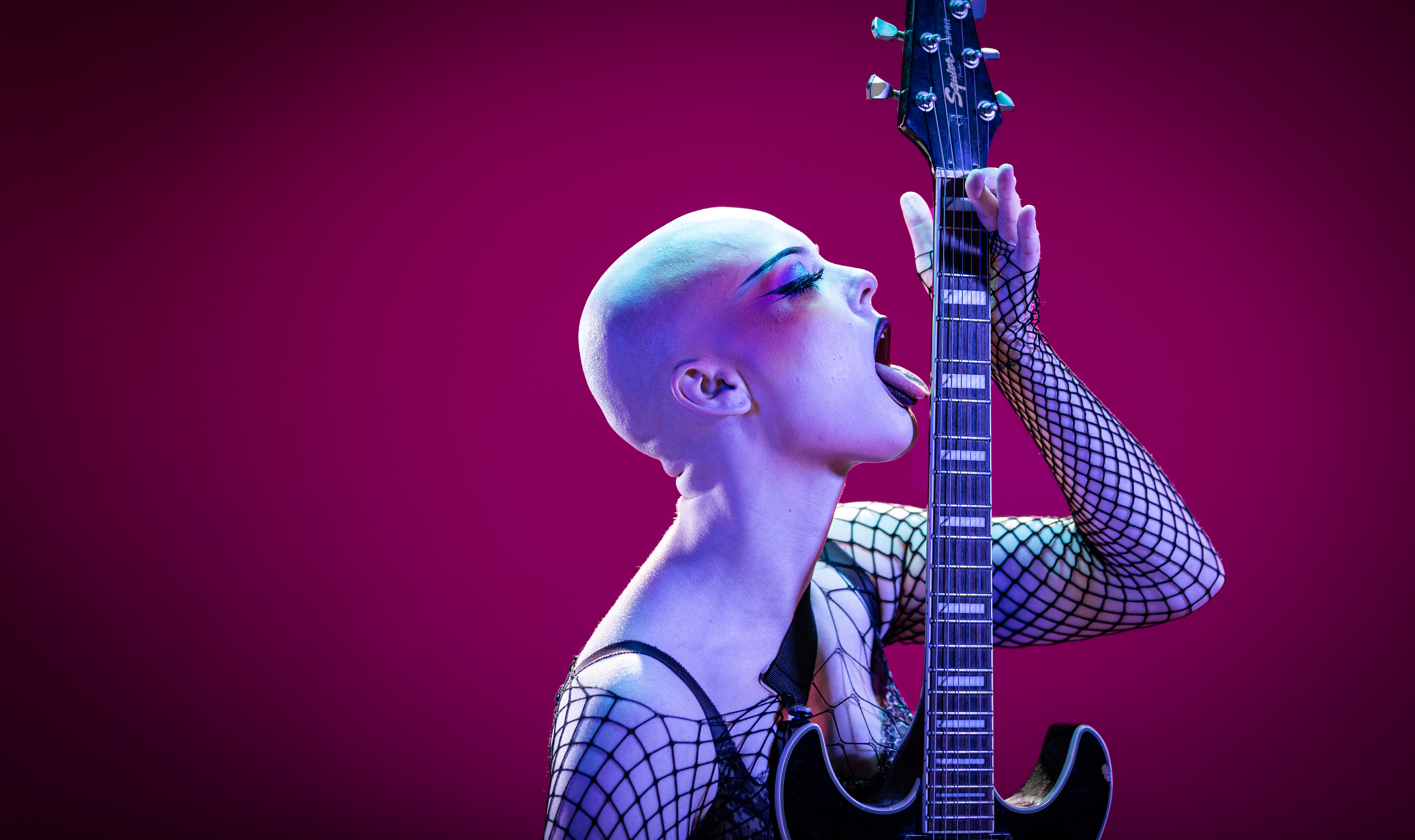 Midsumma Festival Hubs
We are proud to introduce to you our Midsumma Hubs for the 2024 Festival. These Midsumma Hub venues are dedicated to providing you with a diverse showcase of events, across the 22-day festival, to enrich your Midsumma Festival experience. Never miss a beat, with Midsumma Hubs there is something to see or do every day or night of the week.
Festival Hubs
Celebrating queer arts and culture | Midsumma Festival returns from 21 Jan to 11 Feb 2024 | #midsumma
Follow us on Instagram