Ballads and Ballgowns by Suzanne Balding
We know too well how hard the effects of COVID-19 has had on our communities and arts industry, Midsumma alone has also lost more than $760k in direct revenue for the 2020/2021 financial year. That's why we are making a call to arms to our community to help us rebuild the festival together, and ensure it brings us together each summer for years to come!
Your support really counts. If you are in a position to support, please donate what you can and help us keep our major events free for everyone in our communities.
We would love your help to bridge the shortfalls in our finances to enable us to meet the costs for delivery - and to make this festival the best Midsumma Festival that we can make it.
Midsumma is a non-profit organisation staffed by a small team of committed professionals, governed by a voluntary Board of Management, and supported by hundreds of generous and passionate volunteers every year. 
What does your donation provide?
Midsumma relies on your generous donations to produce your three-week festival each year, as well as year-round community cultural development work, including mentorships, and work with some of our most marginalised diverse intersectional communities. We give voice to those who might otherwise not be seen or heard. We celebrate the vibrant and diverse LGBTQIA+ arts and cultures.
Now, it is more important than ever to show your support.
Midsumma needs to raise 70% of our expenses, and we do this through private donations. Without your donations, we would not exist each year. This has never been as important as it is now. COVID-19 has impacted on our estimated revenue by up to half a million dollars for the coming financial year and Midsumma now needs you to ensure we can keep doing great work into the future.
By making a donation to Midsumma you're helping to support over 5000 culture makers, producers, artists, and community members passionate about queer cultural experiences who need to tell and hear these stories and share these safe spaces.
Your donation helps us to continue to run our year-round programs such as our mentorship programs Midsumma Futures, Midsumma Pathways, and our new initiative Queerantine - supporting artists through COVID-19 with quick response grants and our community access and engagement programs. And, it helps us keep events like Midsumma Carnival and Midsumma Pride March free and accessible for everyone to attend. Above all, your donation helps keep the door open and Midsumma operating!
Midsumma Festival has deductible gift recipient (DGR) status, which means all donations above $2 are tax-deductible. 100% of funds raised go directly to artist and community development and access initiatives so you can be assured every dollar you give makes a difference.
Your support really does count and right now we really can't do it without you! 
Other ways you can donate:
Corporate Workplace Giving via Good Company Midsumma Festival 
Are you looking for new ways to reward your staff and attract new employees? There are some great ways to reward your team members with Charity Gift Vouchers, Paid Volunteering days and Workplace giving and payroll giving options.
So what is Workplace giving? Workplace Giving allows you to support Midsumma directly from your payroll plus you receive an immediate pre-tax benefit and Midsumma receives the full donation amount.
For example, if you donate $20 per pay cycle, it will only cost you $12.60* but Midsumma will receive the full $20.
This can help you to build corporate culture and drive workplace giving easily. Visit Good Company or get in touch with us to find out how you can set up Corporate Workplace Giving with Midsumma Festival.
Support Midsumma with GiveOut Day Australia
GiveOUT (formerly known as The Channel Giving Circle) is an LGBTIQ+ organisation based in Melbourne, Australia. Established in 2016, in their short history they have distributed more than $150,000 in grants to LGBTIQ+ community projects, supported more than 50 LGBTIQ+ community organisations, and released the first ever Australian report on the state of LGBTIQ+ funding.
Want to help us out a little more?
Midsumma is further supported by our Patrons. We couldn't put on a three-week festival, or continue our mentor programs, without our Patrons – valued Festival Sponsors, Partners, and Providers who help us to continue to work year-round, and to produce our world-class festival each year.
Our Patron Program is your opportunity to really show your passion for LGBTQIA+ arts and cultures, and to contribute to its future. Our Patrons tell us that the most important benefit is feeling that you really are making a difference to the lives of those within our LGBTQIA+ communities by supporting Midsumma Festival. Join a special group who understand the importance of queer arts. If you are interested in making a contribution of $500 or more to Midsumma, find out about our Patron Program here. 
Thank you for your contribution.
See how far we have come...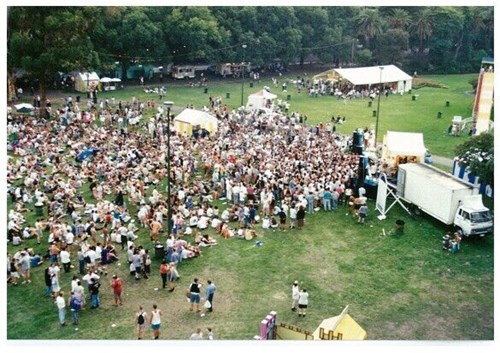 Image: Midsumma Carnival 1997 in Alexandra Gardens, image by Virginia Selleck (not the first Midsumma Carnival)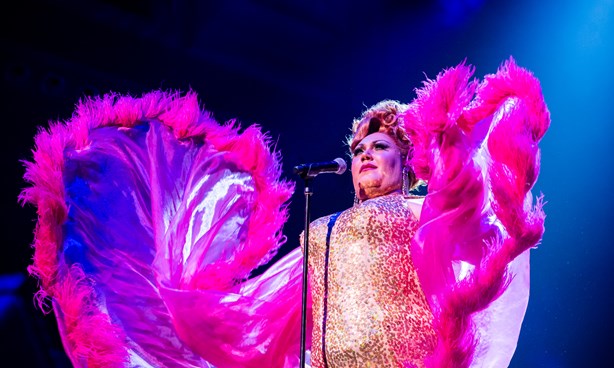 Become a Patron
By becoming a Midsumma 2020 Patron you not only get the VIP treatment at our signature events but you also receive regular behind the scenes updates on Midusmma's activity as the festival develops and invitations to attend VIP events throughout the 22-day festival.
Become a Patron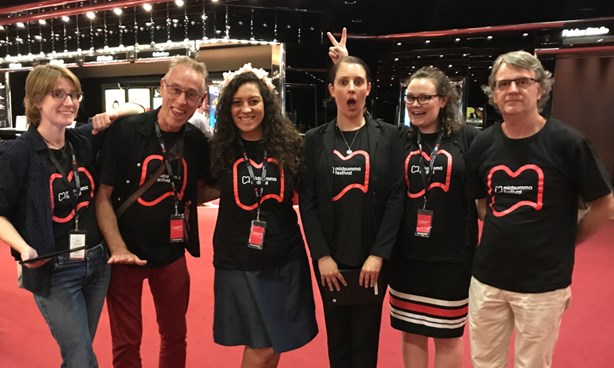 Volunteer With Us
Midsumma Festival is a volunteer-fuelled organisation that wouldn't exist without the contribution from individuals within our community. Every volunteer is an ambassador for Midsumma Festival: enthusiastic, friendly, helpful and professional.
Volunteer With Us
Looking for something else?