Cocoa Butter Club Midsumma Special by Alexis D.Lea
What does your donation provide?
Midsumma is a non-profit organisation staffed by a small team of committed professionals, governed by a voluntary Board of Management, and supported by hundreds of generous and passionate volunteers every year. 
By making a donation to Midsumma Festival you are making a difference for LGBTQIA+ communities in Melbourne, and Australia. You are helping us to deliver queer arts and cultures across 22 days during Midsumma Festival and helping us to achieve our year-round programs for independent artists, youth and artists with disability. Midsumma needs to raise 70% of our expenses, and we do this through private donations. Without your donations, we would not exist each year.
Help us to keep your much-loved events like Midsumma Carnival and Midsumma Pride March free and accessible for everyone. Your donation also helps us to continue to run our annual programs such as Midsumma Futures and Midsumma Pathways and to support over 5000 culture makers, producers, and artists through the Festival each year. Your support really does count and we couldn't do it without you!
Midsumma Festival has deductible gift recipient (DGR) status, which means all donations above $2 are tax deductible. 100% of funds raised go directly to artist and community development and access initiatives so you can be assured every dollar you give makes a difference.
Want to help us out a little more?
Midsumma is further supported by our Patrons. We couldn't put on a three-week festival, or continue our mentor programs, without our Patrons – valued Festival Sponsors, Partners, and Providers who help us to continue to work year-round, and to produce our world-class festival each year.
Our Patron Program is your opportunity to really show your passion for LGBTQIA+ arts and cultures, and to contribute to its future. Our Patrons tell us that the most important benefit is feeling that you really are making a difference to the lives of those within our LGBTQIA+ communities by supporting Midsumma Festival. Join a special group who understand the importance of queer arts. If you are interested in making a contribution of $500 or more to Midsumma, find out about our Patron Program here. 
Thank you for your contribution.
See how far we have come...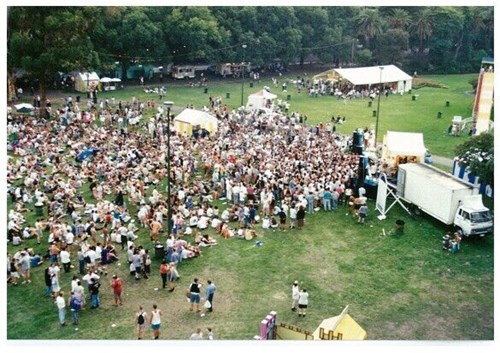 Image: Midsumma Carnival 1997 in Alexandra Gardens, image by Virginia Selleck (not the first Midsumma Carnival)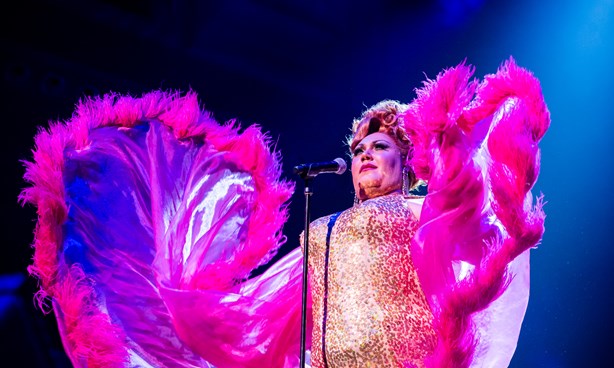 Become a Patron
By becoming a Midsumma 2020 Patron you not only get the VIP treatment at our signature events but you also receive regular behind the scenes updates on Midusmma's activity as the festival develops and invitations to attend VIP events throughout the 22-day festival.
Become a Patron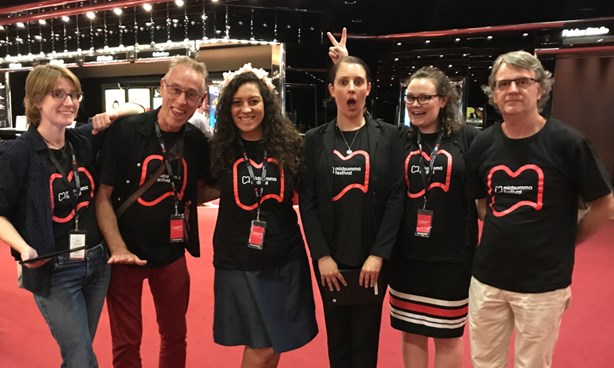 Volunteer With Us
Midsumma Festival is a volunteer-fuelled organisation that wouldn't exist without the contribution from individuals within our community. Every volunteer is an ambassador for Midsumma Festival: enthusiastic, friendly, helpful and professional.
Volunteer With Us
Looking for something else?