Image: Midsumma Extravaganza 2019 at Arts Centre Melbourne by Suzanne Balding
Important updates about Midsumma Festival 2021
We are offering a 50% discount on registration fees for the first 100 events to register for Midsumma 2021.
Midsumma Festival 2021 will now fall between 19 April to 5 May 2021 with Midsumma Pride March planned to follow a few weeks later on 23rd of May. Stage one event registrations will now close on 14 Dec 2020. Stage two registrations will stay open until 7 March 2021. The full Midsumma Festival 2021 program will be launched 18 March 2021.
Important update:
Due to the tough year for our artists, producers and collaborators, we understand we need to be as flexible as possible. 
We will keep registrations open to assist artists and producers to be able to register their event when they are able, and continue to develop the best possible program for our audiences for 2021. If we do not produce a guide, we will still continue our Festival campaign as usual, while expanding our digital promotional campaign, providing our artists with every possible promotional opportunity we offer year-on-year. Audiences will (as usual) be able to find all of our Midsumma Festival events on the Midsumma Festival website and search for particular events in our What's On menu.
Registrations Stage 1 – closing 14 Dec 2020
If you register your open-access event before 14 Dec we will include your event in the first round of our marketing campaign following the Midsumma Festival 2021 launch event.
Registrations Stage 2 – closing 7 Mar 2021
If you register your open-access event after 14 Dec but before 7 March you do miss out on being a priority listing in the first round of the Midsumma Marketing campaign that will kick off at the launch, but you will still have a dedicated listing on our website and will still be included in our campaign once your event has been processed by the Midsumma team.
* if you see our festival has started (after 19 April) and you still want to join our festival, please email [email protected]. You can register your open-access event with Midsumma Festival at any time, but we're a small team, so it may take up to five days to get you on sale and on our website. We will do our best to get you on sale and included in our marketing campaign as quickly as we can!
Everything you need to know about registering your venue for Midsumma Festival
Midsumma Festival maintains an extensive database of brilliant venues of all shapes and sizes on our Eventotron registration system – this database is available to all 5,000 of Midsumma's artists and producers, who will use it to find the perfect home for their show, exhibition or event. It's totally FREE to register your venue with us – we don't charge our venues anything to take part.
Midsumma venues are made up of theatres, galleries, pubs, clubs, churches, vacant buildings, bars, offices. We've had everything from major arts centres to bookstores participate in Midsumma Festival. If you have space, you can be a Midsumma venue.
To make sure your venue is an available choice for our artists and culture makers set to take the stage for Midsumma Festival 2021, register your venue ASAP - the sooner you register, the more artists and producers will find you. The final deadline for event registrations is 14 December 2020, so we do encourage you to register your venue by the end of July at the very latest.
To be an official venue for Midsumma Festival you need to:
Step 1 – register
Register your venue through Midsumma Festival's event registration system, Eventotron. Go to eventotron.com to sign up and get you started. There is also a Venue Registration Guide to take you through step-by-step.
See What you need to register below for instructions. Already registered with Eventotron? Great! Check your registration is up to date and add your venue to Midsumma Festival in Eventotron.
Step 2 - join
Join Midsumma Festival by clicking the "Join a Festival" tab in Eventotron and select Midsumma Festival 2021.
Step 3 – engage
Engage with a producer or artist to register an event through Midsumma Festival at your venue (see Booking artists and events) or register your own event.
 
Remember: you will only be considered an official Midsumma Festival venue when you have a registered Midsumma Festival event booked in your venue.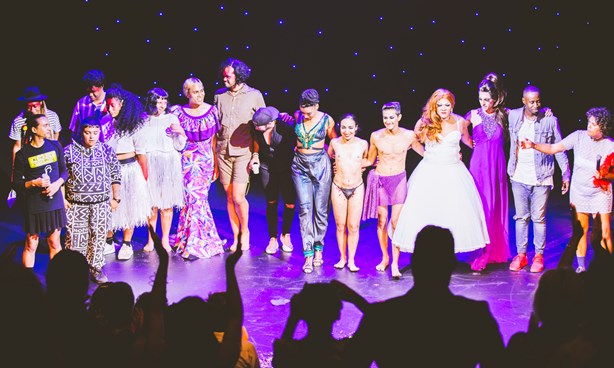 Event Registrations
Ongoing advice, workshops, event services, resources and everything you need to register your event as part of the open-access Midsumma Festival 2021.
Open-Access Event Registrations