The Odditorium, Midsumma Festival 2019 by Suzanne Balding
Everything you need to know about producing your Midsumma Festival event
Keep up to date with Midsumma COVID-19 Updates
Well, 2020 sure has been a whirlwind of surprises! Artists, producers and venues have all had to make adjustments to handle an uncertain future. Like most of you, here at Midsumma, we've also had to reassess our plans for 2021. 
The recent restrictions released by the Victorian Government show that gatherings of scale were unlikely to be approved in time for Midsumma Festival to operate at our usual time of January to February.  This information has guided us to enact an "understudy-plan" to move Midsumma's 2021 festival dates. 
Midsumma Festival 2021 will now fall between 19 April to 5 May 2021 with Midsumma Pride March planned to follow a few weeks later on 23rd May 2021. 
Due to the tough year for our artists, producers and collaborators, we understand we need to be as flexible as possible. We have high optimistic hopes to produce a guide for Midsumma Festival 2021 but if event registration numbers are low at the end of the first stage of registrations (14 Dec), we will make the decision to forgo a guide for this festival only. This decision will help us to be as flexible as possible and keep our open-access registrations open as long as we can.
We will keep registrations open to assist artists and producers to be able to register their event when they are able, and continue to develop the best possible program for our audiences for 2021. If we do not produce a guide, we will still continue our Festival campaign as usual, while expanding our digital promotional campaign, providing our artists with every possible promotional opportunity we offer year-on-year. Audiences will (as usual) be able to find all of our Midsumma Festival events on the Midsumma Festival website, and search for particular events in our What's On menu.
Registrations Stage 1 – closing 14 Dec 2020
If you register your open-access event before 14 Dec we will include your event in the Midsumma Festival 2021 Digital Guide and the first round of our marketing campaign following the Midsumma Festival 2021 launch event.
Registrations Stage 2 (Website Only) – closing 7 Mar 2021
If you register your open-access event after 14 Dec but before 7 March you do miss out on being in the Midsumma Festival 2021 Digital Guide, and a priority listing in the first round of the Midsumma Marketing campaign that will kick off at the launch, but you will still have a dedicated listing on our website and will still be included in our campaign once your event has been processed by the Midsumma team.
* if you see our festival has started (after 19 April) and you still want to join our festival, please email [email protected]. You can register your open-access event with Midsumma Festival at any time, but we're a small team, so it may take up to five days to get you on sale and on our website. We will do our best to get you on sale and included in our marketing campaign as quickly as we can!
We take pride in delivering a premier festival each year and by moving our festival dates mid-year, we hope to put our artists, producers and venues in the best position possible to deliver an accessible festival that connects our communities and celebrates queer arts and cultures.
The full Midsumma Festival 2021 program will be launched in mid-March 2021. We are working hard to create the best Midsumma possible in 2021 and are so excited to celebrate queer arts and culture together again, stronger and more resilient than ever!
Read more about our date change HERE.

* If you are looking to register your Midsumma Festival 2021 event, make sure you visit our Open-Access Event Registrations page first.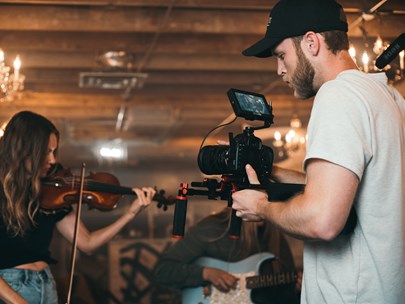 Next Step - Marketing and Publicity
To assist your event with cutting through the media and gaining the maximum amount of exposure possible, Midsumma Festival has put together this resource for you.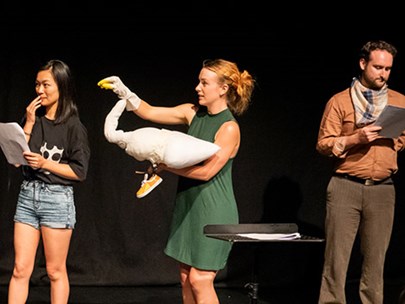 Midsumma Year Round
Want to know what else we do (apart from run a fantastic arts festival each year, of course)! Check out our mentorship programs and year-round activities.