The Rainbow Road Trip was a commissioned podcast project that toured to regional communities within Victoria to collect stories about the LGBTQIA+ experience. This story-gathering project travelled to regional locations during the 2023 Midsumma Festival as part of the State Government's initiative, Victoria's Pride.
Helene Thomas; an award-winning creative audio producer, journalist, and queer ally, developed a mobile story studio called the 'Wayfinder' with the purpose of encouraging connection, cultivating empathy and preserving people's experiences. The Wayfinder met Midsumma and soon became the "Pridefinder" collecting over 40 stories from regionally
living LGBTQIA+ Victorians.
Throughout this series, you will hear first-hand, the successes, hopes, dreams, fears and struggles of diverse members of the community.
The Pridefinder Podcast will be launched during Pride Month on Friday 2nd June 2023 and will be released on Tuesdays and Fridays in the lead-up to the 2024 festival season.
Find it everywhere you listen to podcasts (Apple + Spotify etc).
Want to be a part of the Pridefinder Podcast?
We hope to continue collecting stories from regional LGBTQIA+ folk as part of the Pridefinder project each year. If you'd like to have the Pridefinder visit your community, then please email [email protected] to register your interest!
This project was made possible as part of the Victoria's Pride Regional Activation Program - a State Government initiative.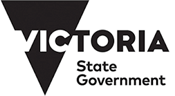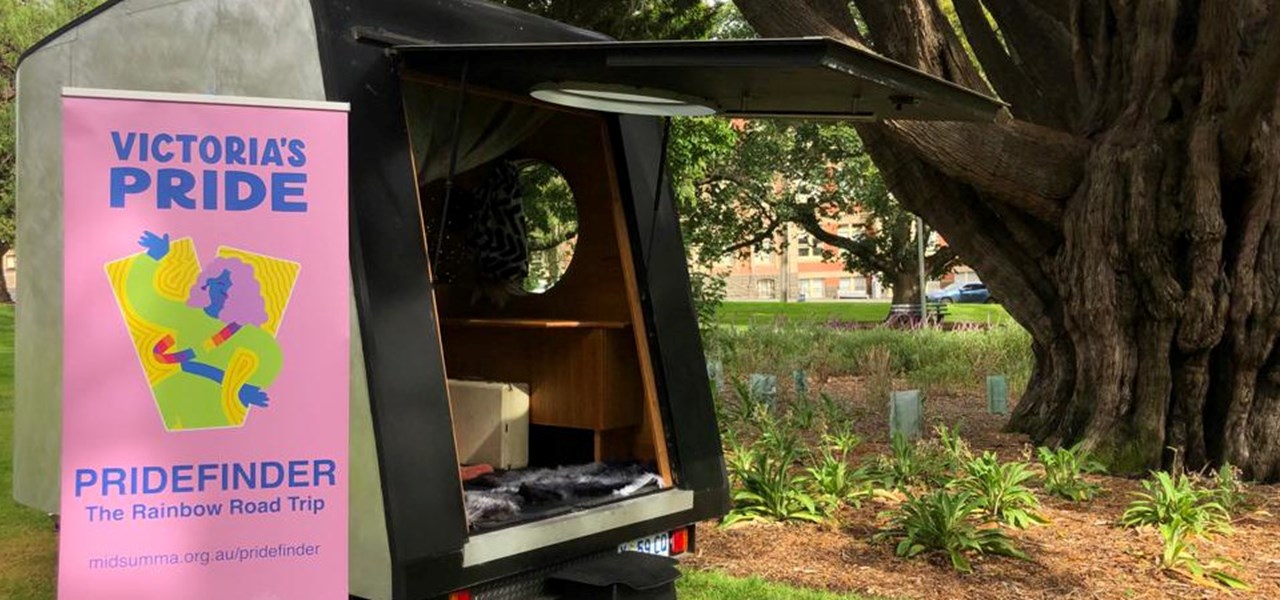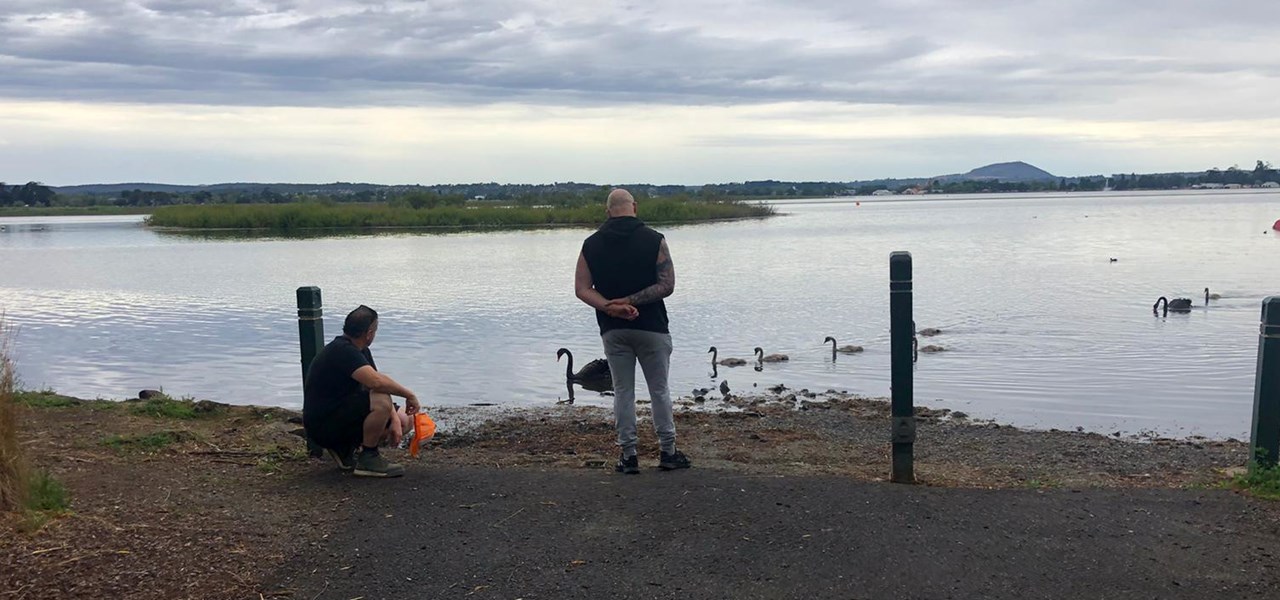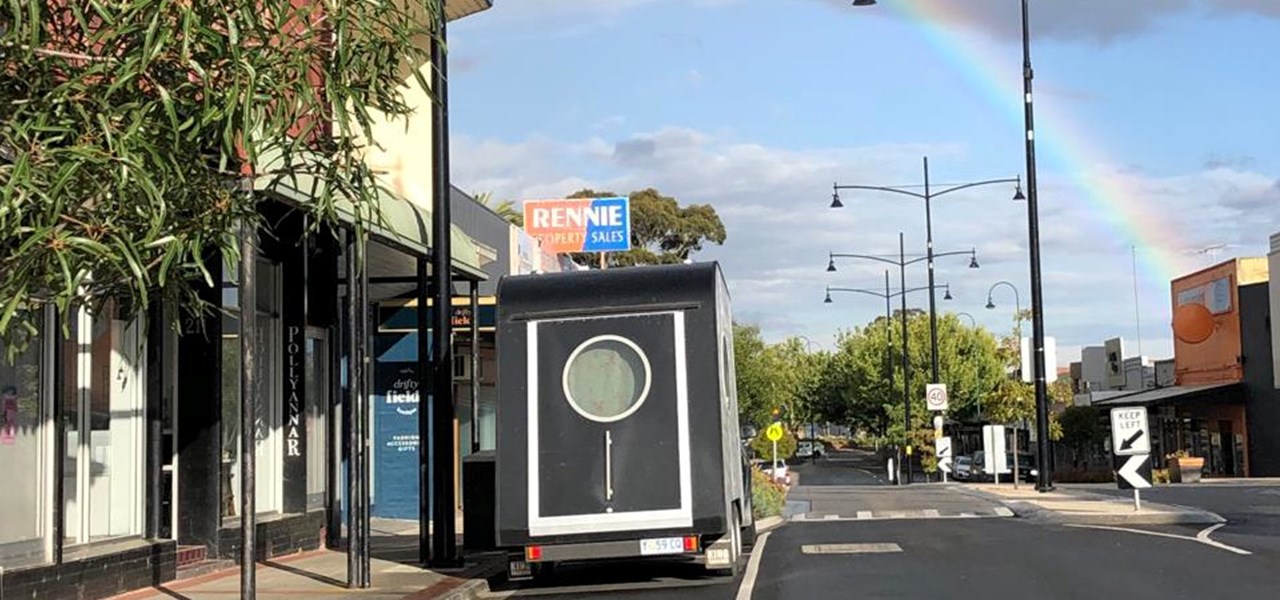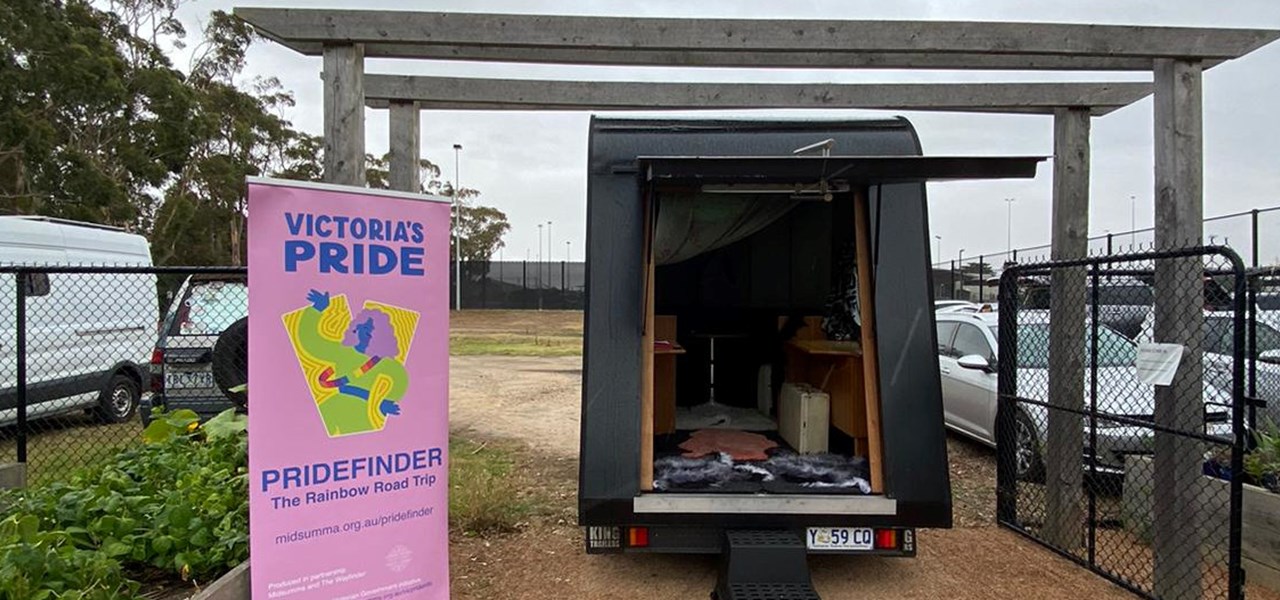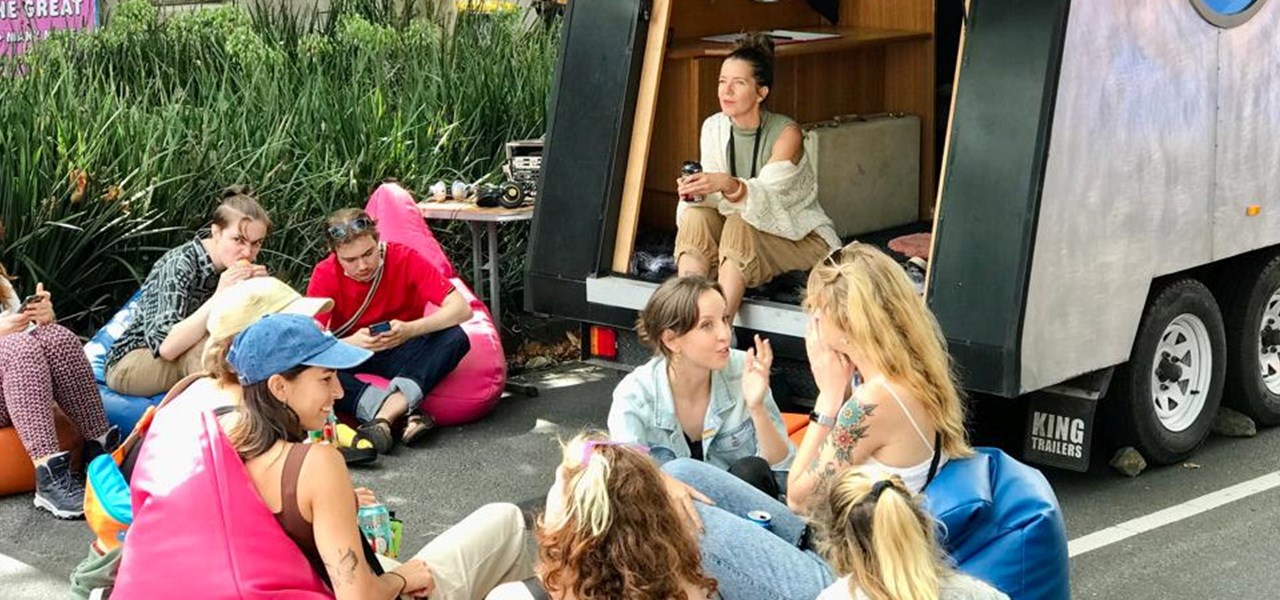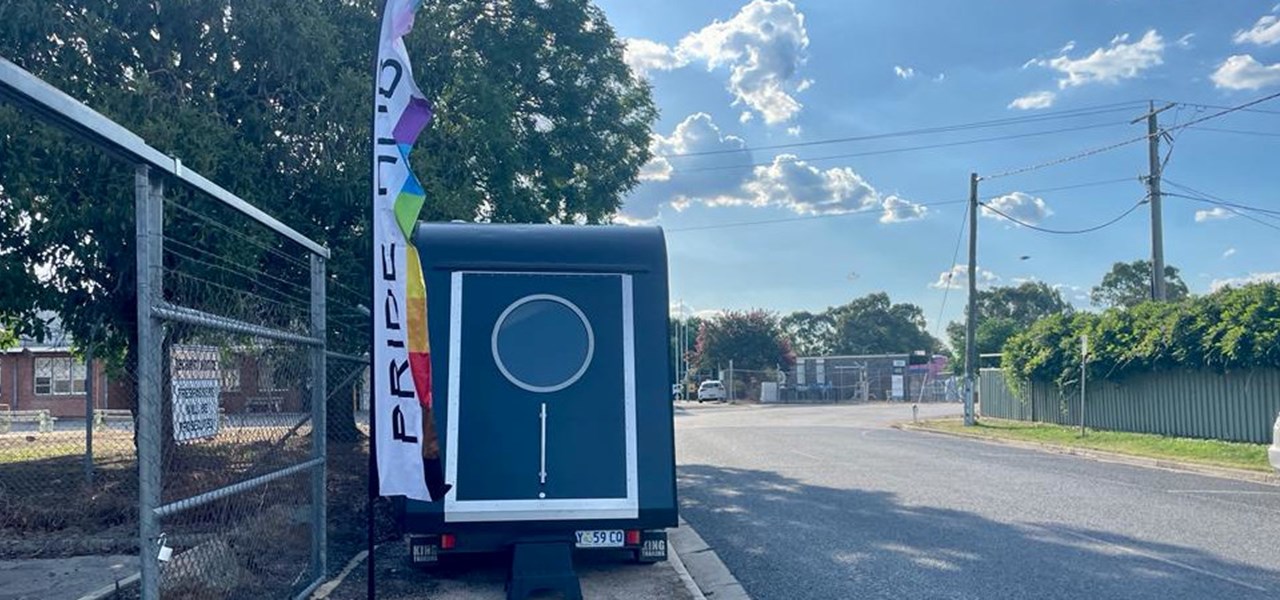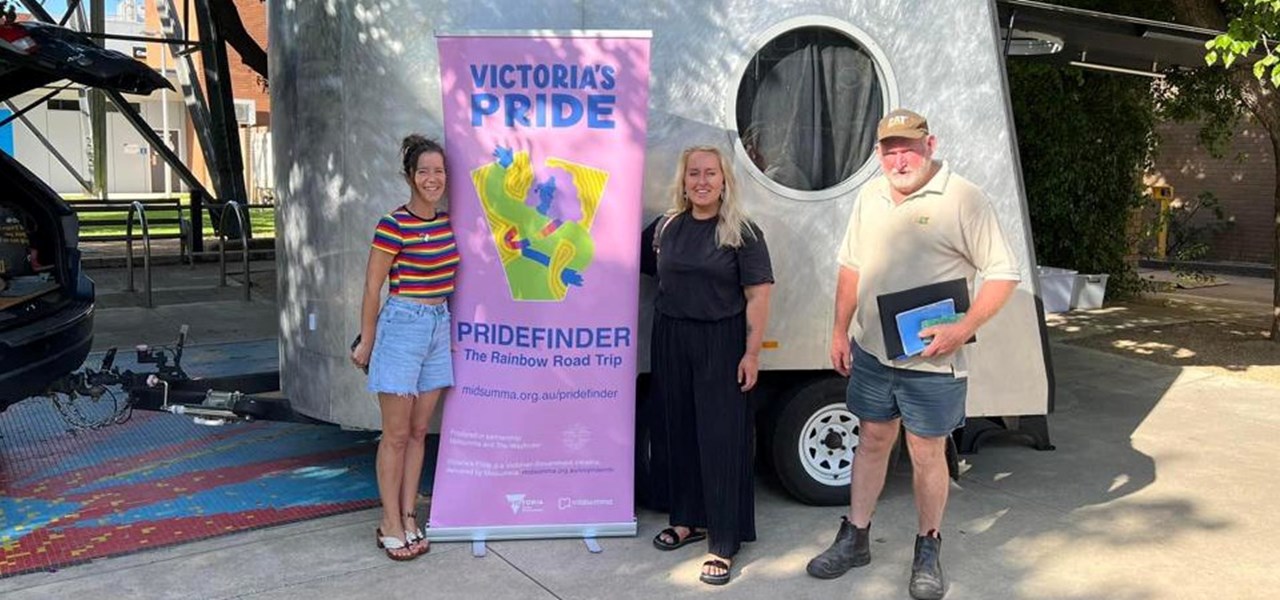 Acknowledgement & Credits
This project could not have been possible without the support of our local community partners, Midsumma and the Fairer Victoria portfolio of the Victorian State Government.
Many thanks to our audio producer, editor and story collector Helene Thomas and her beautiful studio, The Wayfinder, without which this project couldn't have existed.
Seek Support
These conversations are frank, honest and reflect the language, thoughts, history and opinions of the individual. Views may not be shared by Midsumma or the Victorian State Government.
Please, keep yourself safe and refer to the show notes for specific triggers related to each episode.
If something in this podcast has made you feel uncomfortable or brought up challenging feelings, please seek support from a loved one or one of the helplines listed below.
The Pridefinder is a podcast studio on wheels, touring around regional communities within Victoria to collect stories about the LGBTQIA+ experience. This story-gathering project will travel to regional locations that have or will host an event within Midsumma's Regional Activation Program. 
 
Helene Thomas is an award-winning audio producer, advocate and great ally for our community with a passion for collecting and sharing stories and she will be the captain of Pridefinder's journey and The Wayfinders inaugural trip from Tasmania to the mainland. She will collect stories focusing on the lives, history and reflections of regional LGBTQIA+ people. 
 
These recordings will then be presented at Victoria's Pride Street Party on February 12, 2023.
Itinerary: Where the Pridefinder went
Saturday 28 January: GEELONG

10:00am - 4:00pm, Geelong Library
in partnership with Geelong Library and Koori Pride

Sunday 29 January: BALLARAT

10:00am - 4:00pm, Boat Ramp, Windmill Drive, Lake Wendouree
in partnership with Frolic Festival

Monday 30 January: BENDIGO

10:00am - 4:00pm, Bendigo Community Hub
in partnership with Bendigo Pride and Thorne Harbour Country 

Tuesday 31 January: KYNETON

11:00am - 5:00pm, The Old Auction House Arts Precinct and Gallery 
in partnership with Macedon Ranges Accessible Arts

Friday 3 February: MORWELL

10:00am - 4:00pm, PollyannarR Gallery Studio
in partnership with PollyannaR PTY LTD 

Saturday 4 February: SALE

9:00am - 2:30pm, Wellington Shire Seed Garden
in partnership with Gippsland Pride Initiative

Sunday 5 February: WARRAGUL

10:00am - 4:00pm, West Gippsland Arts Centre
in partnership with West Gippsland Arts Centre 

Wednesday 8 February: WANGARATTA

6:00pm - 8:00pm, Wangaratta Woolen Mills
in partnership with LINE Wangaratta

Friday 10 February: SHEPPARTON

9:00am - 6:00pm, Cnr of Stewart Street and Maude Street Mall, Shepparton
in partnership with Goulburn Valley Pride Shepparton

Sunday 12 February: FITZROY

11:00am - 6:00pm, Victoria's Pride Street Party