Marketing and Publicity Guide
Minus18 Youth Party 2021 by by @theresa_harrison_photography
Your Midsumma Marketing and Publicity Guide
In a nutshell, both marketing and publicity are the tools used to promote your event to audiences.
Marketing is usually associated with the choices you make around images, copy/text and the key messages you use to describe your event. Marketing also describes the various channels you might utilise to advertise to audiences such as a website, social media, eNewsletters, newspaper/radio/billboard or TV advertising – or distribution such as flyers or posters – amongst many other ways in which you directly communicate with your audiences about your event.
Publicity refers to obtaining free media coverage for your event, and can include newspapers, magazines, television, radio or digital & social media. By sending a media release and following up you can actively encourage journalists and editors to interview, review, write editorial or simply create a listing about your event.
To assist your event with cutting through the media and gaining the maximum amount of exposure possible, Midsumma Festival has put together the following resource for all registered events. Read on for information on how to communicate, market and publicise your event.
With such a diverse range of events housed within Midsumma Festival, some information below in this document may not apply to your event, but we recommend you read through and see what can help you make the most of your Midsumma Festival registration.
If you haven't already, head back and take a look at the Producer Resources Guide to help to contextualise this information.
The Midsumma Festival team are here to help! So if you have questions about promoting your event call 03 9296 6600 or [email protected]. 
From the top....
By registering your event with Midsumma Festival 2023 you will have access to:
A dedicated listing on the Midsumma website: each event is provided with its own event page on midsumma.org.au. Your event will be listed on our website, which had whopping 189,881 users during the 2022 Festival period. You will have your hero image and promotional description, video, extra photos, and anything else you would like to add to your event page. If you are not asked for something specifically during event registration please speak to one of the Midsumma Team and we will endeavour to help you get it onto the website. There is plenty of information about images and your event description available when you register your event.
Media support: your media release will also be available to Media. Midsumma's internal marketing team and external Publicity team, Zilla & Brook, will be working around the clock to make sure your event is put forward for every appropriate media opportunity. DON'T just leave it at that. You should also be reaching out to media with your media release as well to give you the best chance of promotion.
Midsumma logo:
the Midsumma Marketing & Publicity team will primarily be promoting the festival as a whole and cannot run the campaigns for individual shows. We will be pushing the overarching festival brand and brandmark/logo everywhere possible, so if the Midsumma logo is included on your promotional material too, you are more likely to be recognised more easily as part of the festival. The Midsumma Festival logo and branding guide for registered event producers can be found 
here.
Social Media:
while there may be some limitations to what we can do for individual events, if you have an idea for a great social media or eNews item about your event, make sure you ask! Simply email your ideas to
[email protected]
. We have 54,470 total followers across Facebook, Instagram, Twitter and LinkedIn (11% increase on 2021 results). 1,108,380 total reach on all social media platforms. 58,916 total engagement across all social media platforms (83% increase on 2021 results and 256% increase across four years). Make sure you tag us and use the
#midsumma
so we can like and share your posts as well. The Midsumma eNews has a 34% average open rate (20% increase from 2021, (Entertainment/Events industry average is 20.41%), and average click rate 3.5% (Entertainment/Events industry average is 2.19%)
Discounted advertising: registered events are also afforded discounted advertising rates with JOY 94.9 and Mr Moto.

Help from industry professionals: Our experienced team will navigate you through the difficult questions, and hold your hand while you cry and celebrate the wins.
To get you started
An eye-catching promotional image.

A short and long version of your event description which clearly outlines your event in an engaging way.

A compelling and succinct media release.

An understanding of who will want to come to your event and why.

A strategy around how you will reach your audience including:

    • website inclusion: Midsumma Festival website and your own

    • program guide listing

    • social media strategy

    • e-communications (emails)

    • blogs, online listings

    • flyers and or posters either printed or just in electronic form

    • any advertising you might be able to afford!
Go next level
Video material if possible – 30 seconds to 90 seconds for a promotional preview of your event, or, you might create something a few minutes longer if you have interviews with the Director or someone else on the event who might be of interest to audiences.

Secondary images or production shots – to support your key marketing shot. Try not to adjust your key shot once the campaign starts so people get familiar with the image representing the event.

Advocates – people who know about you or your show to talk you up!

A timeline and well-researched plan!
Capture Your Audience
A promotional image is one of the most important elements to the success of your event.
Your promotional image (sometimes called 'key image' or 'hero image') is one of the most vital tools in attracting an audience or reviewer's attention. It should be striking; represent your event truthfully; and be taken by a skilled photographer to optimise your chances for promoting your event. Read on for some hints and tips to help you choose your best image.
TRY TO NAIL THESE:

Choose a single hero image and use it across all of your artwork: posters, flyers, advertisements, etc. This helps people become familiar with your show.
Keep it simple: Your image will be used in large and small formats so often the most striking images are the most simple (see sample shapes below).
Use a professional photographer if at all possible.
Consider the composition as there are a few basic rules of photography to keep in mind when taking your photo such as the rule of thirds, cropping, framing, etc. Have a read of 10 Top Photography Composition Rules for more information if you are shooting the image yourself.
Go for colour and contrast: Like bees to flowers, bright coloured or high contrast images are most likely to attract audiences and media.
Send JPEGS (or other high resolution formats .EPS or .TIFF). Do not send PDF images or screenshots as these cannot be used.
Keep your options open: Midsumma will sometimes have the opportunity to promote your event amongst others with paid (boosted) social media posts. Please note, Facebook and Instagram will not accept nudity, coarse language or text heavy images. Journalists in the media are also unlikely to pick up poor quality photos, or images with text on them.
TRY TO AVOID:

Including words/text on your image - even just the title is distracting, tricky for social, and shows up badly in print: It is important to send us an image with no text (titles, dates or logos) so we can use it in several shapes and formats across the website and potentially social media. The image we require should not be confused with flyer/poster artwork that you might create (which may have the title of your show, venue and dates on it). Your registration may not be accepted if you do not supply a non-text image.
Including logos on images can be conflicting: You will be asked to resupply a clean image if you have any logos visible in the print area of the image. This is for a few reasons such as potential conflict with Midsumma's overarching sponsors and it will reduce your chances of further promotion through Midsumma or other media channels.
A photo taken on your smartphone may not be the best quality: unless it is of a really high resolution. And we recommend getting the image professionally edited.
Highly detailed images can look too busy: avoid images that contain lots of content. The program guide images are small, so simplicity works best.
Rainbow filters: We recommend you don't use a rainbow filter over an image. Rainbow filters do not reproduce well in the printed guide, and let's face it, every event in the Midsumma program has a rainbow context. 
Image borders: don't add borders to your image as they will not be able to be resized if other promotional opportunities arise.
PDFs: We cannot use PDF images or screenshots.
Image Specifications
In Eventotron, you will be prompted to upload your hero image. Make sure you have a high quality (minimum 300 dpi) version of your image. Upload the same high quality image for each image request and Eventotron will automatically resize it for each platform.
Image credit and copyright
Do you have permission to use your promotional image? (i.e. have you purchased the image, been given permission by the image owner to use the image or obtained the image through a 'creative commons' license)? Note that most images searched through Google are copyrighted and you will need to obtain permission. You can (and should) credit the photographer, wherever possible. The image credit you provide will appear online. If you want an image credit to appear in the Official Festival Guide, please include it as part of your event copy. An example of an image credit for the guide is, "Photo by Diane Arbus".
How do I send the images to Midsumma?
The online Event Registration form has an area for you to upload your images. If you have any issues loading your images, please email [email protected]. Also, please send secondary or press images to support your campaign here too.
Your event will be listed in the Official Festival Program Guide and on midsumma.org.au. Your event 'promotional copy' (event description) is an important component to make your event stand out from the crowd.
Positioning
This is where you describe what you are presenting to the public. It is the key messaging used to communicate WHAT your event is and WHY your audience should buy a ticket.
In deciding your positioning, you should consider the following:
The key elements of the event: cast, venue, themes, story, dates, conditions of entry etc. For example, La Mama will be transformed into a Kit Kat Club, featuring stunning performances by drag queens Bianca Del Rio and Peppermint.

The aims and objectives of the event: Does your event have an end outcome for the attendee?
e.g. You will leave the Beautiful Women exhibition with a new appreciation of beauty, that is more than skin-deep.

Special interest area: does your event highlight awareness for a cause or explore a certain theme? e.g. STATUS is aimed at educating about HIV stigma.

Experience offered: can you boost people's experience, such as "drinks on arrival", or "book signing with author" etc.

Unique elements: mention elements that only your event offers. e.g. "For only 15 audience members at a time" or "Melbourne premiere screening".

By asking yourself these questions you will be able to keep your communication concise, your key messaging consistent and hopefully your event will be more attractive to potential attendees.
Other things to consider about your event positioning…
Price
Is the ticket price right for your target audience?

Is the ticket price right for your venue?

Is there value for money at your price point?

Is there an appropriate range of ticket options? (eg. concession, group, family)

Do you need to alter price points to encourage attendance at particular sessions? (eg. Cheap Tuesdays)

Are there additional costs the attendees will need to consider? (eg. parking, beverages, meals) 
Convenience
Making your event easier to attend:
Ticket distribution – ensure you promote midsumma.org.au as the main point of sale to ensure uniformity across the entire Festival program.

Are the dates and times appropriate for the target audience?

Is your venue easy to get to?

Public transport information will be included in your Festival guide listing.
Target Audience
In order to ensure your marketing and publicity campaign has the best impact; you need to be aware of your event's target audience. Your target audience is the demographic most likely to attend your event. Think about their behaviour (e.g. enjoy attending cultural activities), demographic (e.g. lesbians who live in and around Melbourne, aged 30+) and where do they go to hear about upcoming events (e.g. local radio stations such as JOY Media and Triple RRR). Identify the best mediums to reach members of your audience and tailor your communications to suit them!
 
When communicating with your audience, aim to appeal, differentiate and spark interest.
Event Title
You can call your event whatever you like. We recommend you keep length to a few words rather than unwieldy long titles. While it might seem clever at the time, it can compromise where your event is ultimately listed (website and social media character limits for instance).
 
Please note that you can't use "Midsumma" in the title of your event (only events produced by Midsumma may use this). However, we do encourage you to use the words 'As part of Midsumma Festival' as well as the Midsumma logo on your own promotional material.
Event tagline
This is one line of text to sum up the tone and premise of your event, e.g. "T Dance: Melbourne's ultimate queer outdoor dance party". Or it can be a media quote, if you have one, for example: "Queer comedy genius! ****" - Rolling Stone.
Event promotional copy
You will need to provide two versions of the event copy, one for the Official Festival Program Guide (200 characters max, approx 30 - 40 words) and a slightly longer version for the website (200 - 300 words).
What makes good copy?
Think simple and clear. It's important to remember that although your show might hold a complex message or be super-edgy, the primary purpose of your event copy is to get the audiences to your show.

Cause some intrigue, but try not to confuse your audiences and turn them off buying a ticket.

Check past programs: the best advice is to check out Midsumma Program Guides from previous years and see what resonates with you.

Avoid slang, unless you only want people who are familiar with that slang to attend.

Get feedback: show your copy to someone else first. It's best to get feedback from family or friends who you think might enjoy the event, but who are not already too familiar with the content. Do they know what to expect to experience at your event from what they have read?

It's a free Program Guide, available to all. That includes children and young people so even if your event is pitched as Adult Only, your copy should not be.
Proofing your copy
Once you have handed your copy over to Midsumma, you will be given only one opportunity to check/proof the copy (in designed format) before it is sent out to the printers of the program guide. During the proofing period, Midsumma may send a list of requests to ensure the event listing fits into the printed guide and has no spelling or grammar mistakes. Midsumma Festival reserves the right to amend your event copy to suit the layout of the guide, although we will attempt to get your approval if possible.
 
Read arTour's Top 5 Tips for Writing Your Show Synopsis.
It is important that the language you use reflects your values and work. Choices in language can empower your audiences or accidentally leave them out. Check out the Inclusive Language Guide (by Oxfam) to see if the language you are using is right for you and your audience.
It's important to have a well thought out plan and to stick to it. What do you need done by when?
We have created a draft timeline for you, have a think about what your event requires and expand upon the below. Each event is different though, so this should only be used as a guide and doesn't take into account long-lead publications for media releases.
During your registration

– finalise your promo image, event description and venue in time to register your event for the upcoming Midsumma Festival.

Start September

– collate all biographies of the team for Media and finalise all key information that might not have been included at registration.

Start October

– finalise media release and supply to Midsumma Marketing Team for the program launch (late November).

End November

(6 weeks out) - tickets on sale, brief media, stakeholders and advocates

Start December

(5 weeks out) - direct mail out, upload free event listings, cross promote through other networks, slow build social media campaign.

Early January

(2 weeks out) - social media really kicks off, send email specifically about the show to your networks, print distribution around town, advocates activate word of mouth.

Early January (2 weeks out) - media coverage, social media continues, advertising commences.
Early January

(1 week out) - media coverage, email reminder, get production shots taken, if required.

During the event

 – share reviews, media coverage, share stories and audience responses on social media.
Marketing
When promoting your event consider the following channels:
flyers, posters and other printed materials
advertising in print, on radio, online listings, public or outdoor displays, blogs, TV or cinema commercials
social media, e-communications
cross-promotional activities with other individuals or organisations.
It is important to develop a plan or strategy across your marketing campaign as well as an individual strategy for each marketing channel: social media, e-communications, paid advertising, etc.
Consider who your target markets are, both your primary and secondary audiences.
Where do your target markets live?
Where do your target markets work?
What age are your target markets?What interests do your target markets have?
What media do your target markets engage with?
What sort of values do your target markets hold?
What is your target market's likely income level/ discretionary spending?
Now that you have ascertained who you are trying to reach, how do you reach them? Before you try, make sure your language and the setup of the event matches the people you want to attend. For example, if you are looking for a playful, student crowd who live in the Melbourne CBD, don't put on an event in the outer suburbs with expensive tickets, serious language and no access to public transport. Consider your audience across all elements of the event.
Video can be a key asset to advertise your event, if it is of good quality. Watching a 30 second promo clip can quickly engage you in someone's work – it is worthwhile thinking about putting something together.
If you do decide to, keep these things in mind:
Keep it snappy, 30 seconds is a good amount of time for a promo video
Make sure the footage is reasonable quality, that it's in focus, etc.
If you use sound, make sure it's audible/ decipherable
Make sure the credits include the key information about the event: title, date, times, location, ticketing info.
Be creative, this is a piece of art in itself so go wild as long as the end result still represents your event.
You can upload MPEG files or links to your video when you register your event. After 23 August, please email them to [email protected]
Designing flyers and brochures requires a professional designer. It's an important part of your marketing campaign and requires specific skills.
You may want to design these things for electronic distribution or for printing. If you do decide to print them, make sure you have a distribution strategy – how are you going to get them out into the world? Is this a worthwhile investment or will they end up in landfill?
Read arTour's Tips on What to include in your print collateral.
Social media is the most cost-effective way to promote your event. The Midsumma Team predominantly use Facebook, Instagram, Twitter and YouTube/Vimeo.
Please use #midsumma and @midsumma whenever possible in your social media promotions.
Here are some tips to maximise your success on the following platforms:
There are quite a number of social media platforms but here are a few hints which apply across the board:
Don't spam – bombarding people with information will result in people tuning out of your posts.
Do engage with other groups, conversations or organisations, sharing or commenting on their posts.
Research when is the best time of day to post.
Follow the response/engagement of each post and start to analyse what content gathers more traction.
Assemble collateral that you are going to post in advance, have a folder of photos you can draw from.
Plan and schedule some posts as well as creating spontaneous content. To schedule posts, you can use TweetDesk, Facebook Publishing Tools, Hootsuite or Buffer.
#Hashtags
Always use #midsumma
Create your own simple, unique hashtag (check that no-one else is using it first!)
Keep hashtags consistent across your platforms
Use trending, relevant hashtags and learn how accounts are engaging with them
#Don'tMakeThemTooLong
Don't go overboard, clutter is not cute
Avoid acronyms that people may be unsure of
Facebook
Facebook is great for raising awareness, creating events and engaging with video, pictorial and written content.
Create a 'facebook event' that can be shared with others. Events are a great way to reach, engage and communicate with attendees. Midsumma will not be able to create or assist in hosting your 'Facebook Event', but keep on tagging us and we might be able to sometimes 'Like' and 'Share'.
A Picture tells a thousand words. Utilise bold, colourful promotional images to grab attention.
Size photos correctly.
Post links directly to ticketing page. Your audience will only be a click away from more information and a click away from purchasing.
Offer giveaways or incentives. Ask your audience to engage by liking and sharing for a chance to win tickets.
Tag us! Type @Midsummafestival to tag the Midsumma Festival Facebook page in your post.
There are a number of ways to utilise paid advertisements on Facebook. Further information can be found at Facebook.
Here are a few other handy hints:
Limit your posts: it's not recommended that you post more than 2-3 updates per day.
Post about stories, find a way of asking for people's support without spamming them with "buy tickets" updates.
Tag others, as long as you have permission, tag other organisations and people you are working with.
Videos and pictures are often the most effective content, sometimes coupled with text.
Use Apps: think about creating content through apps such as Canva which are simple graphic design tools.
Videos: if you are using video content, upload it directly to Facebook rather than linking to YouTube.
Avoid Links: be careful of links in posts, use them sparingly as these posts don't always gather as much traction.
Your social messages should be entertaining first, helpful second, and promotional last. If in doubt about how often to do a ticketing reminder post, use the 7:2:1 rule: for every ten pieces of content (excluding replies):
7 should be non-promotional and either helpful or entertaining to your fans,
2 can be vaguely promotional, and
1 can be a blatant plug.
Twitter
Twitter is a medium specialising in short, punchy messages and is often about social and political engagement.
Keep it short!
Tweets between 180 and 260 characters have the highest interaction.
Include promotional images.
Make sure you have event information in your images so you're not restricted by the character limit.
Use #midsumma instead of @midsumma.
By using #midsumma, your tweet will not only reach your followers, but also everyone else interested in the festival.
 
Here are a few other handy hints:
280 characters or less
Maximum of 6-10 tweets per day
Use # hashtags
Instagram
Instagram is a pictorial platform where you can be creative.
Let your creativity run free!
Instagram is a wonderful platform to show a preview of your event through photography and design.
Build anticipation.
Post some behind-the-scenes photos or a sneak peek of what your event has to offer.
Include a link in your page's bio.
Instagram doesn't allow links when captioning your images so make sure you send followers to your bio for ticketing inquiries and more information.
Encourage liking, tagging & sharing.
Engage your audience and their followers with incentives.
 
Here are a few other handy hints:
No need to worry about professional photos, take some on your phone just make sure they are interesting and in focus.
Use # hashtags
Snapchat
Snapchat is a mobile app that allows users to capture videos and pictures that self-destruct after a few seconds. You can send content to your friends or add them to stories where they'll be viewed for a short amount of time and then vanish forever.
LinkedIn
LinkedIn is the social media networking site for professionals. More than just a jobhunting platform, it's a great way of connecting with arts professionals and fellow performers and of finding out about development opportunities. It also hosts groups with message boards for professionals in just about every industry which are useful for networking and advice. Because of its professional aim, the tone of voice on LinkedIn is more formal than other networks: if you're unsure, a good rule of thumb is not to say anything you wouldn't say in a job interview.
YouTube
YouTube channels are purely for video content, particularly low-fi material created on mobile phones, iPads, etc. If you think it's appropriate and are able to create video content, set up a YouTube channel and send us a link to add to your web page.
Vimeo
Vimeo is another free video hosting service and the closest competitor to YouTube. Although it's not an official distinction, Vimeo tends to attract high-quality video content by creators posting short films and animations, where YouTube is popular for amateur mobile content.
Google+
Google+ is a social network that builds off of your Google Account and is useful if you have a website. It helps boost your ranking on Google searches. It is also useful if you have lots of blog content (there are thousands of communities discussing every topic under the sun), or lots of high-quality images from your event. G+ uses hashtags, but tags are generated with a '+' rather than a '@', so if you wanted to tag the Midsumma page you would use +Midsumma. At first, it seems about the same as Facebook or Twitter, importing contacts and assigning them to circles — Google+'s version of lists. After that, you can add curated circles for your particular interests, entertainment, news, sports, etc.
See also:
Google+ Communities: A Beginner's Guide
.
As a Midsumma Festival Producer, you receive a 20% discount to advertise your event in the Midsumma Festival Printed Guide.
This is a unique opportunity to purchase extra promotion for your Midsumma event inside the printed guide at a reduced rate. The program guide will be launched in late November. The deadline for all advertising inquiries will be in August. View all of the prices and specs here, or during your registration in Eventotron.
Request the Midsumma Media Kit to view rates and specs or email [email protected] for more information.
You can also advertise through social media, street press, newspapers, magazines, radio, etc. If you are thinking about advertising somewhere make sure it's a place that your audience will find you so that it is a good investment. Sometimes, placing an advertisement will increase the chances of a publication writing about your event. 
For all advertising (except radio) you will need to provide a fully-designed advert ready to be inserted into the publication. The publication will provide you with dimensions, and we recommend asking a professional designer to create your advert for you.
E-communications usually refers to emails sent to a database or networks. You can set up your own e-communications templates in programs such as
MailChimp
but if you are not planning to keep communicating regularly with the same 'list' of people as it grows, you might be better off seeing if other organisations can email their databases on your behalf – see Cross Promotional Activities below. 
Here are a few handy hints when creating your electronic communications:
Make sure that you have permission to send the email to the recipient. Have they subscribed to your e-news?
Use images, never just blocks of text.
Make sure it looks professional and polished.
Keep the language clear and concise.
Break up text by using headings.
Cross-promotional activities are often the most under utilised marketing technique but can be the most effective. This refers to an activity where someone promotes your event and you offer them a benefit in return. You could:
Offer their subscribers free tickets to your event.
Do a shout out on social media for one another.
Set up a two for one ticket offer.
Hand out flyers to the other person's event at your event.
The opportunities are limitless and it is entirely up the parties involved.
 
Just keep these things in mind:
Make sure the exchange is beneficial to both parties.
Identify a theme or some common ground between the events or organisations to use as an angle to promote it to the other's audience.
Ensure that the other organisation's audience is an expansion of yours and is likely to attend your event.
Don't let it be too much work for either party.
 
Build advocates! Organisations can be your advocates. Individuals can be your advocates. You want people to speak loudly and proudly about your event.
Online listings are websites where you can submit your event to be listed for free. Here are a few that we know of:
Your local Council's "What's on" page
If you can, it's always good to have a simple, easy to maintain website for your organisation. Here are a few handy hints:
Make sure the website is mobile and desktop friendly.
Make sure the website is easy to navigate.
Include pictures.
Use the font and colour palette you are including across all of your other marketing collateral.
Publicity
Where possible, it's best to employ a professional publicist, unless of course you have those skills and contact lists yourself. A publicist will circulate your media release to their contacts, liaise directly with the media, advocate for editorial and other publicity opportunities, invite media to VIP events, organise reviews and track all publicity released about the event.
Why are people going to come to your event? What is the drawcard? Is it the team? Is it a follow-on from a very successful previous piece? Is it in an unusual location? Is it a unique art form (such as interactive theatre)? Is it an Australian Premiere? Think of the thing that makes your project unique. Once you feel you have your 'hook' ideas down, you are ready to write your media release.
A media release is a one-page document circulated to seek interviews, reviews and articles about your event. Your media release will outline the 'who, what, where, how and why' of your event. If you have a publicist for your event, they may write your media release for you. If not, here are some handy hints:
Use clear language.
It should be a maximum of one page.
Include the promotional image for your event.
Format the document so you can see the event title, dates, times and location at a glance.
Make sure that the first paragraph presents the hook, why should people choose to come to the event
Include any relevant booking links.
Send it out preferably within four weeks of the opening of your event. Don't send it too early as you risk being forgotten about.
Follow up! Circulate it to the media and touch base with them after a few days. If you've contacted a journalist twice but have received no reply, don't keep pestering them. You won't always get a response as journalists receive hundreds of media releases each week.
Follow the Midsumma Media Release Template and/or read arTour's Writing a Media Release – How to get your message out there.
Most publications will need at least two weeks notice so make sure you send your media releases out early – between two and four weeks. This will allow you time to follow-up. Remember every media outlet will have different deadlines and lead times. Sending your media release too early can lead to it being forgotten and not included. Keep in mind that some queer publications are monthly, with deadlines almost four weeks out from publication.
Your images need to eye-catching in order to maximize publicity. Make sure your images are interesting, colourful but not too busy. Images provided to media should not have anything overlaid on them - media won't publish images with promotional text, titles, image credits or logos. Consider using a single image consistently across your marketing campaign so that people will associate the image with your event, but you might have additional images available for media to use.
TIP - always provide a suite of images via a Dropbox or Google Drive link in various ratios for the publication to choose from. Save the file name with your show title, ALT Text and photographer credits.
The team at Midsumma Festival are available to provide feedback and guidance on your event image.
If you score an interview, take your media release to the interview and ensure you have all the information on hand for reference. It is also important for the interviewer to have a copy of the media release.
Know your audience before the interview. Research the station/publication/website so you know what the audience is and what they will want to hear.
Don't assume that the interviewer knows anything about your show, be ready to go in and explain everything!
Giveaways might assist in securing an interview. Inform the interviewer that you have tickets you can make available for a giveaway. Most media outlets will have procedures that govern how they manage giveaways.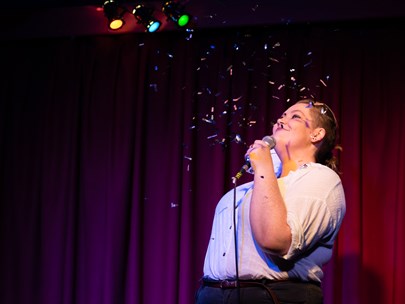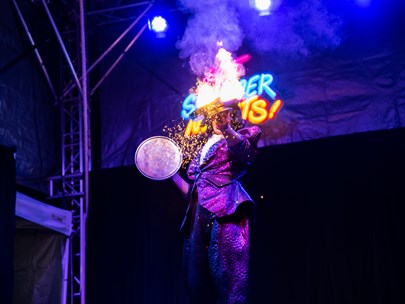 Event Registrations
Midsumma Festival is open access, which means that anyone can register to be part of the Festival.
Looking for something else?