Midsumma and Australia Post Art Award Submissions
Image: Midsumma and Australia Post Art Award, image by Suzanne Balding ft Leonie Rhodes winning submission 'National Treasure'
Presented by Midsumma Festival and Australia Post
Since its inauguration in 2016 the Midsumma and Australia Post Art Award has quickly established itself as an important award in the ecology of the arts. With finalists selected from across the country, the non-acquisitive annual award is a survey of outstanding queer artists working across mediums reflecting their potent personal and political perspectives on the world.
The art award is open nation-wide to artists in any medium, though please take into consideration the current environment in Australia. We encourage anyone in Australia to apply and talk to us if you have any concerns. Finalists' work will be exhibited as part of the subsequent Midsumma Festival (for 2024, between 21 January and 11 February 2024).
Submissions for the 2024 Midsumma and Australia Post Art Award are now OPEN
2023 Award Winners
Main Award winner: Leonie Rhodes - $6000
Bundoora Homestead Art Prize Award winner: Logan Mucha - a paid artist development opportunity
People's Choice Award winner: Vince Partington - $1,000 provided by Australia Post
See all 2023 Finalist bio's >>
View the previous (2023) Exhibition Event
Australia's leading queer visual arts award
In its ninth year, this selection of queer artists from across the country showcases their personal and political perspectives of the world. 
Midsumma Festival is delighted to present this award and exhibition event as part of our ongoing partnership with Australia Post. Celebrating diversity and inclusion is important to Australia Post. They are committed to supporting their Lesbian, Gay, Bisexual, Transgender, Intersex and Queer employees and driving positive change to create more inclusiveness not just throughout their workforce but throughout the wider community.
Looking for something else?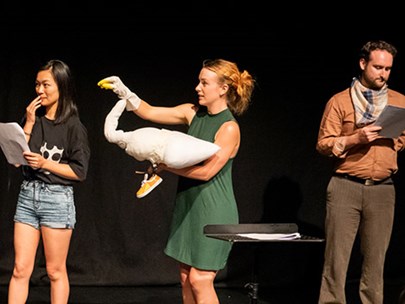 Midsumma Year Round
Want to know what else we do (apart from run a fantastic arts festival each year, of course)! Check out our mentorship programs and year-round activities.