Dykes on Bikes Melbourne is proud to be celebrating International Lesbian Day where, as a community, we come together and recognise the achievements of lesbians in all of their diversity and splendour.  We reflect on the past, savour the present, and look on to the future. 
For decades lesbians have been activists at the forefront of social justice movements. They've been carers and protectors, where historically they nursed the first AIDS patients, or roamed the streets at night to ensure queer youth got home safe after community events. 
International Lesbian Day gives us space to pay respect to our lesbian elders who sought freedom through rejecting the restrictive and oppressive societal rules, laws, and cultural assumptions typically allotted to those assigned female at birth.  
Dykes on Bikes started as a lesbian women's motorcycle club nearly 50 years ago in San Francisco and has spread across the globe in the years since. Those Dykes on their powerful machines would not be ignored – they rode their bikes loud and proud, representing strength, independence, empowerment and the refusal to conform to mainstream societal gender roles. 
On International Lesbian Day, Dykes on Bikes Melbourne maintains the power from long ago, through preserving and honouring the herstory of Dykes on Bikes as a lesbian women's motorcycle club. At the same time, we are proud of being a safe and welcoming space for those who don't identify 100% as being a lesbian or a woman - we have many queer and trans/gender diverse members. 
Though locally and internationally the voices of a very small number of transphobic cis lesbian women has grown louder, the vast majority of the lesbian community is still an inclusive and welcoming space that celebrates the diversity of the lesbian identity within our community. 
On this International Lesbian Day, we celebrate all lesbians. And we hope you have a gorgeous gay day.
T-Rex
President
Dykes on Bikes Melbourne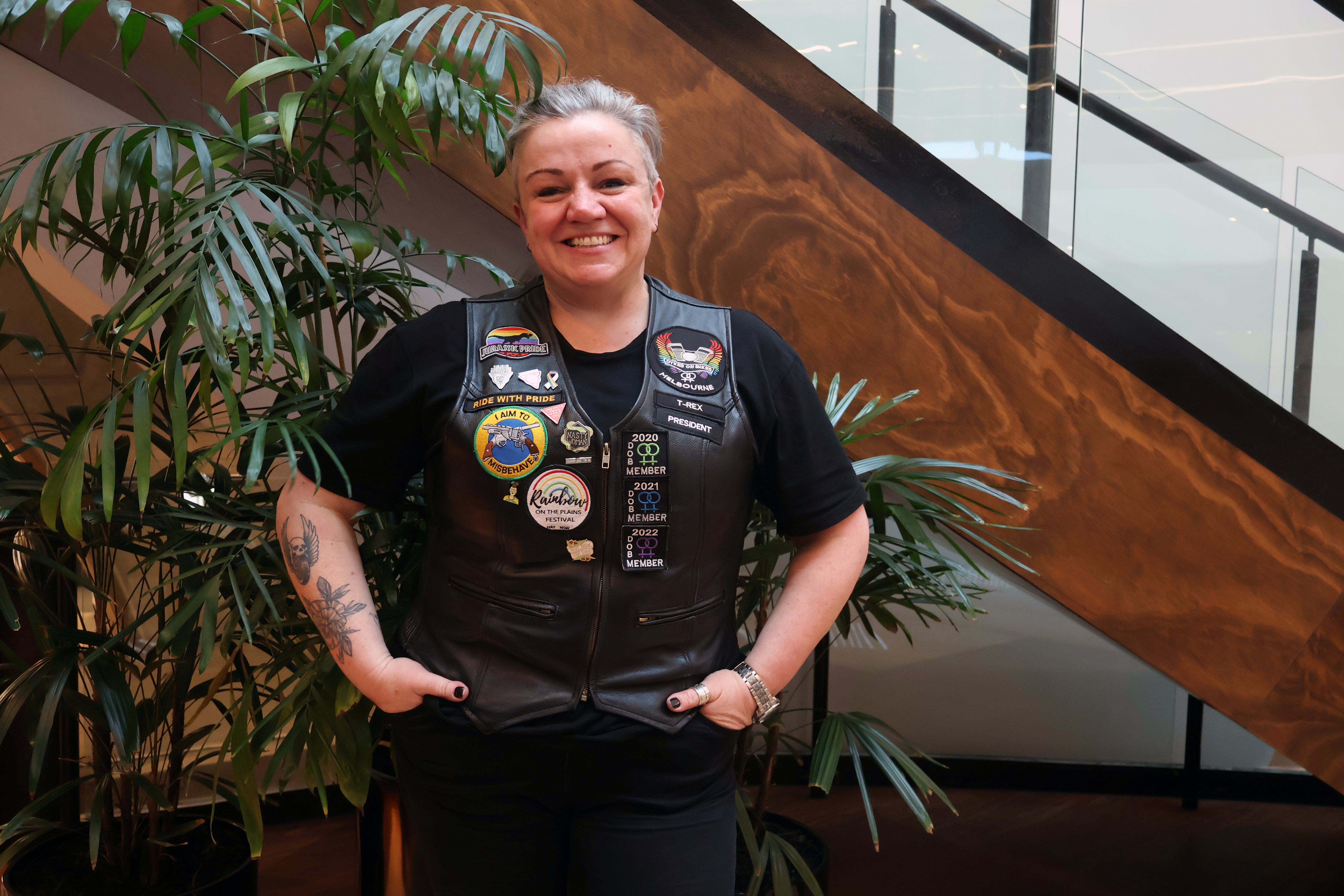 TRex, President of Dykes on Bikes Melbourne