"Looking through the lens of history to see the relevance of the past" - The story behind Midsumma 2023 Hero Image
Exploring Midsumma Festival's 2023 signature theme of 'A Safe(R) Space' the Hero Image for 2023 presents queer creatives based in Naarm, with a particular focus on First Nations people & People of Colour.
The Hero Image, created by artist Jack Lee, is inspired by the recent people-led social change movements such as Stop Asian Hate & Black Lives Matter, and the lack of diversity in mainstream media. It aims to provide a platform for the diverse and often marginalised groups within the LGBTQIA+ community, and through powerful visual representation & photography to deconstruct the systematic racism that is deeply embedded within society.
Meet the Artist
Jack Lee
A Malaysian Chinese artist and architect based in Naarm/Melbourne. Jack's practice spans from architectural projects to drawings, paintings, digital art, mixed media & photography. Jacks works often explore the close bonds between beings and their interactions with the surrounding environment. Jack was recently a finalist in 2022 Midsumma and Australia Post Art Award for his work 'It's Just a Preference'.
"I am fascinated by the history and culture of different places and identities. Looking through the lens of history to see the relevance of the past and uncovering the stories told through time, to me are beautiful" – Jack Lee
Meet the Artists in the Hero Image
Ayman Kaake
Ayman Kaake Born in Tripoli, Lebanon, Ayman Kaake (He/Him) travelled to Australia in 2011 in pursuit of studying visual arts. In 2015, his passion for cinema and photography eventually developed into a body of visual works. Midsumma Festival, for me, is the place where I can get inspired by the art and share experiences around diverse gender and sexuality.
D Flowers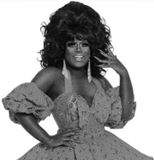 D Flowers is a diva with a heart as big as her booty. There's a special place in that big heart for Midsumma Festival. There's nothing D loves more than seeing everyone comes together to celebrate, be creative, and honour our beautiful community.
Shinobi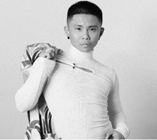 Shin is a DJ and community storyteller who is passionate about creating a dialogue around intersectional identities that are often overlooked. Drawing from their lived experience as a neurodivergent trans-masc person of colour in so-called Australia, Shin finds joy in being open about his identity within various community spaces.
He carries these intersecting identities with a gentle strength and hopes that being on stage can encourage others to share and be empowered by their own stories.
Aamer Ahmed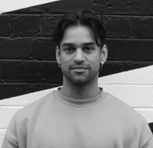 Aamer is a multidisciplinary artist, producer, curator and DJ. Aamer's practice is informed by their QPOC identity and fuelled by their sense of fearless wonder and determination. Perpetually connected to their sense of community and passionately championing under-represented and underestimated voices, ideas. 
For Aamer, Midsumma has afforded them a platform to create and program artistic experiences and highlight storytelling from members of our community who deserve to be heard, be seen, and take up space. Midsumma allows our various communities to not only celebrate each other for our diverse experiences, but also to help us all shine a light on all the things we share as a collective
Jenna Lee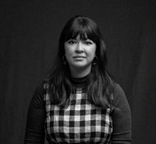 I am a Gulumerridjin (Larrakia), Wardaman and Karrajari Queer Saltwater woman with mixed Japanese, Chinese, Filipino and Anglo-Australian ancestry. I am a practising visual artist using my art to explore and celebrate my many overlapping identities and working across sculpture, installation, body adornment, moving images, photography and projection. Midsumma is meaningful to me because I get to see my community happy and celebrating!
Marisa Mu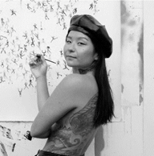 As a queer woman of colour and visual artist, it is my mission statement to celebrate and bring visibility to the importance of cultural diversity, body liberation and the LGBTQIA+ community. My creative practice pays homage to the power of self-romancing through colour and dance and Midsumma brings forward all the magic that is the queer community here in Naarm - it is a reminder for us all to live our best lives and to never forget that we are not alone as we stand hand in hand, alongside one another.
Thihoa Gill

Thihoa is a longtime supporter of Midsumma and an advocate for creating workplaces that are actively inclusive of cultural diversity, particularly in the design & architecture industry.
Midsumma commissioned these artists to create the Hero Image for Midsumma Festival 2023.
Image description: A photograph taken from above of a group of seven people of diverse ages, body types, skin tones, and clothing cradling one another on a background of dark to light orange featuring pencil-drawn outlines of their bodies and four faded rainbow-coloured outlines of their bodies and four rainbow coloured rectangles layered across some of the forms.