Midsumma Carnival 2019 - photo by Rod Ceballos
Welcome to Midsumma Festival 2021
Midsumma is Australia's premier queer arts and cultural organisation, bringing together a diverse mix of LGBTQIA+ artists, performers, communities and audiences.
Our festival program is made up of diverse art forms and genres, including visual arts, live music, theatre, spoken word, cabaret, film, parties, sport, social events, and public forums.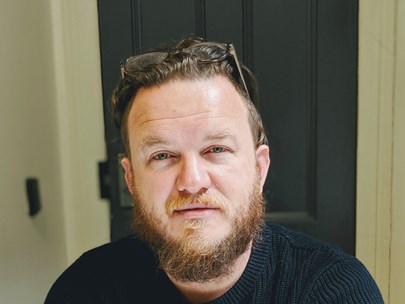 Midsumma Co-chairs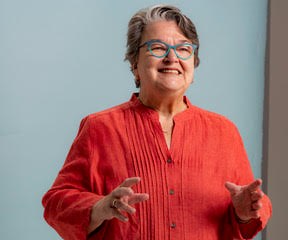 Judy Small (AM)
Aaron O'Shannessy
Welcome to Midsumma Festival 2021 – albeit slightly delayed.
On behalf of the Midsumma Board, we welcome you to another exciting festival of arts and culture for and by our diverse communities. This year, we welcome you to join/attend events either in person or online – something with which COVID has made us all a little more familiar.
Adaptability has been our motto over the past 12 months, and we are immensely proud of the way Midsumma staff and volunteers have been able to continually pivot to address issues and ensure that we could deliver a 2021 festival.
While the number of events is understandably fewer than last year, we have 145 registered and curated events in this year's festival. That is an extraordinary response both from Midsumma itself, and from our community's artists and creatives, who themselves have had to adapt to significant change over the past year, and who have done so with enormous vigour and dedication.
We feel a deep sense of pride in being associated with Australia's premier Queer Arts organisation, an organisation that stands comfortably and confidently beside any of its international peers.
So please, explore this year's festival guide online, and support our communities by joining some of the many exciting, fun and thought-provoking events available!
Photo of Judy Small by Vicki Jones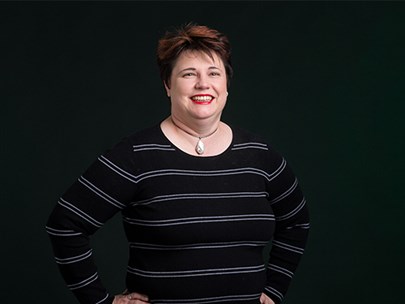 Midsumma CEO - Karen Bryant
Welcome to a somewhat belated Midsumma Festival 2021, cleverly masquerading as mid-autumn.
Midsumma Festival has always been about our cultural histories, diverse realities, and imagined futures. This past year we have all watched unsettling stories unfold though our screens; seen tempers flare as people have drawn lines to distinguish 'us and them'. Seen others offer a hand to friends and strangers alike.
This year everything seems to resonate a little bit more, and touches us in deeper ways.
We have realised through its temporary loss the importance of connections and of gatherings. And of 'owning' our cities, venues, streets and public spaces through our very presence; for it is our activation, our art and our events that brings identity to these places. Bringing an all-important 'sense of place'.
Our venues have been waiting, our artists have been waiting, our communities have been waiting. And now we are (more than) ready!
This year when we come together over the coming months, a little later than usual, and greet each other heralding "Happy Midsumma", I think we may find it means even more this time around.
So 'Happy Midsumma' from me to you!
Dig deep, share and enjoy.
Karen Bryant, Midsumma Festival - CEO
Welcome from our Principal Sponsors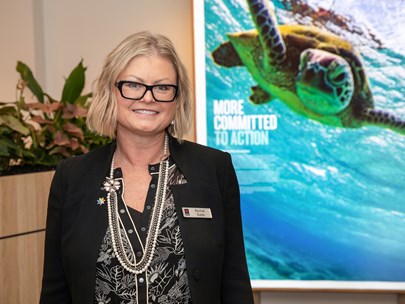 NAB
RACHEL SLADE
Group Executive, Personal Banking & Executive Co-Sponsor, NAB Pride
DREW BRADFORD
Executive, Markets & Executive Co-Sponsor, NAB Pride
It's wonderful to welcome back Midsumma Festival for 2021. After a year of uncertainty and disruption we're delighted to be able to continue to support Midsumma and the important role that it plays in the Melbourne's LGBTI+ community.
Congratulations to the Midsumma organising committee for putting together a program of events that provides opportunities for our diverse community to fully express themselves. While the program of events has evolved to ensure we all remain COVIDSafe, we're sure that the same passion, energy and joyful celebration will remain. We look forward to participating in and enjoying Midsumma 2021.
Inclusion and diversity are at the heart of NAB Pride and the broader NAB community. We continue to be the voice for LGBTI+ colleagues and customers, raising awareness and advocating for a safe, inclusive workplace and experience.
To all the performers and volunteers, you bring this event to life. Midsumma would not be possible without the hundreds of hours of your time. Thank you for injecting this event with so much passion.
To everyone attending, whether this is your first time, or you've been eagerly awaiting the return of Midsumma in 2021, we hope that you enjoy the celebration of being your true authentic selves.
Happy Midsumma!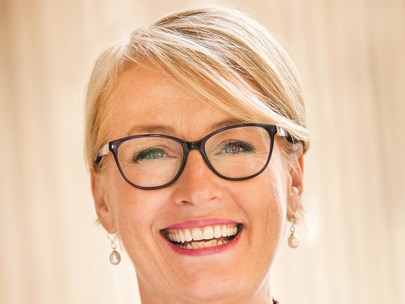 Sally Capp - City of Melbourne
A Message from the Lord Mayor of Melbourne
Welcome to Midsumma 2021!
The Midsumma Festival is one of Melbourne's great arts and cultural celebrations.
Now in its 34th year, Australia's largest LGBTIQ arts festival has been reimagined to ensure it is a COVID-safe event for all who attend while still bringing the colour and magic Midsumma is famous for.
The City of Melbourne has been a proud supporter of this vibrant and inclusive event for 19 years.
Midsumma is a highlight of Melbourne's events calendar. It is a party like no other – a time when Melbourne really shines.
And this year is no different. Midsumma 2021 is set to take over our city with its colourful and inclusive calendar of events.
Everyone is welcome at Midsumma events; truly representing inclusion and diversity in all its forms.
Don't miss the Midsumma Festival, in partnership with Arts Centre Melbourne, a free two-night spectacular line-up of live performance, comedy and music hosted at the iconic Sidney Myer Music Bowl.
Congratulations to CEO Karen Bryant and the Midsumma team for their hard work and commitment to bringing Midsumma to life in 2021. Have a wonderful festival.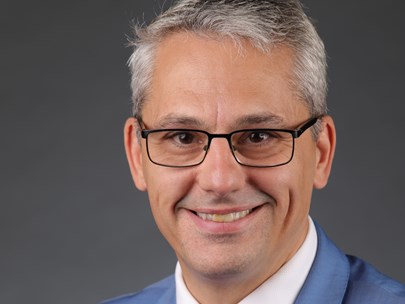 Danny Pearson MP - Minister for Creative Industries
Midsumma is Victoria's premier LGBTIQ+ arts and cultural organisation – and true to form, this year's festival offers a smorgasbord of creative events.
After what's been a difficult 12 months for Victorian artists, performers and audiences alike, it's a pleasure to welcome back our extraordinary LGBTIQ+ talent to the stage.
From cabaret to comedy, music, dance and more, the 2021 festival gives us the opportunity to come together and celebrate Victoria's vibrant LGBTIQ+ communities in COVIDSafe and creative ways – both in-person and online.
The Victorian Government is a proud and longstanding supporter of Midsumma – and we've provided additional support to help the organisation through the challenges of the last year and stage an incredible 2021 festival.
Congratulations to the team on this stellar program and thank you for your ongoing contribution to our creative state.
Enjoy the festival!