Cocoa Butter Club Midsumma Special by Alexis D Lea
COVID-19 Update for Midwinta Gala
We are very sorry to have to share with you that we have decided that we now have no choice but to postpone Midwinta Gala for 2020. This is particularly disappointing to us as we know how much this 'night of nights' means to people in our communities.
COVID-19 pandemic implications continue to develop at an almost unbelievable rate and the current expected timeframe of social distancing measures will last most, if not all, of winter. At this stage, it is unlikely the event would be able to go ahead and as a small organisation so reliant on raising our own revenue to survive we simply cannot move ahead with committing significant costs for the event at this time without increased immediate risk to Midsumma.
We hope you can all understand – we are already commencing new plans to do Midwinta Gala as part of amplified Pride celebrations in 2021. 
About Midwinta Gala
Traditionally held in August each year, it brings together the artistic, political and corporate chiefs of Queer Melbourne. It is always a memorable night full of entertainment and networking opportunities with the big winner being raiding funds for Midsumma Festival. Midwinta Gala aims to raise funds for the development of new and aspiring talent in visual and performing arts for next year's Midsumma Festival. The Midwinta Gala is quite possibly the glitziest event in the Melbourne LGBTIQ calendar!
Entertainment is always first class. Those who have performed at the ball include Casey Donovan, Alfie Arcuri, Sheldon Riley, The Huxleys. Accompanied by effervescent host Gretel Killeen.
See you at Midwinta Gala 2020 xx
The Midwinta Gala is back August 2020
Now biannual, the Midwinta Gala is a vital part of our fundraising efforts for Midsumma Festival, Mentorship Programs, and Queer Melbourne Artists Development. Thank you everyone who attended Midwinta Gala in 2018 and helped make it such a great success!
And this year, the sixth Midwinta Gala (2020) will be even more extravagant and memorable as ever.
*** Performers, menu, auction items and ticket prices will be announced in May 2020.
Two types of tickets are available to purchase, VIP or Standard, with both tables and individual tickets available in each category.
VIP ticket holders receive:
Premium placement in the Main Hall near the stage for dinner, and
Exclusive access to a special pre-dinner VIP networking function hosted by Midsumma Chair
Dress: Black Tie / Fabulous
Time: TBC
Enquiries: call Midsumma Festival on 03 9296 6600.
Pricing
VIP Table of 10: TBC
VIP Individual Person: TBC
Table of 10: TBC
Table of 12: TBC
Individual Person: TBC
What happened to Midwinta Gala 2019?
Midsumma has been working on updating the current fundraising strategies for Midsumma Festival. As you know, delivering the Festival takes year-round planning and every year Midsumma has to raise 70% of our budget through private donations and business sponsorship, outside of Government funding.
 
The Midwinta Gala has been a vital part of our fundraising efforts in past years. However, ticket sales reduced last year and high and increasing costs of delivering such events at the standard expected of attendees meant that the event was just not been sustainable for fundraising for the festival and our other year-round community and access initiatives. 
We understand that the Midwinta Gala is a key event for our stakeholders and community members and though we were are not able to progress with a 2019 event, we decided to work towards making a highly successful event in 2020, with the plan that we hold Midwinta Gala as a bigger and better biennial fundraising event longer term.

To show your support, to help us to deliver queer arts and cultures across 22 days during Midsumma Festival, and to ensure the continuation of year-round community and access development programs, please head to our website for updates on our activities and how you can assist by becoming a Midsumma Patron or by making a one-off, tax-deductible donation. We simply cannot achieve the work we do without you.
 
We welcome your feedback and appreciate all of your understanding and support.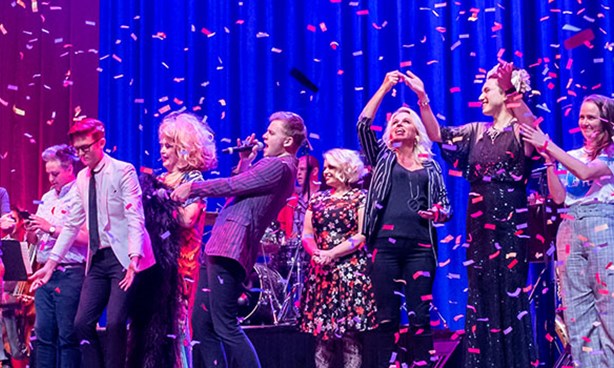 Become a Patron
By becoming a Midsumma 2020 Patron you not only get the VIP treatment at our signature events but you also receive regular behind the scenes updates on Midusmma's activity as the festival develops and invitations to attend VIP events throughout the 22-day festival.
Become a Patron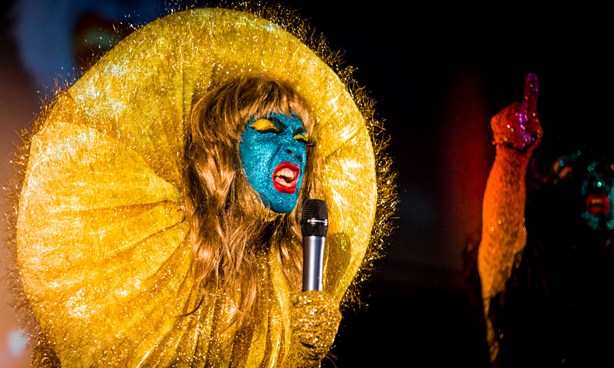 Donate to Midsumma
Midsumma Festival has deductible gift recipient (DGR) status, which means all donations above $2 are tax-deductible. 100% of funds raised go directly to artist and community development and access initiatives so you can be assured every dollar you give makes a difference.
Donate to Midsumma