I Think About Her by Frances Cannon
This piece was commissioned by Midsumma as part of the COVID-19 responsive initiative Living in the Queerantine. Midsumma launched the small grants program as a response to the mass loss of the Melbourne queer arts industry (due to COVID-19). This piece is part of a series of works from our LGBTQIA+ arts community, that gives Midsumma audiences an insight into queer art during the COVID-19 pandemic in 2020.
~ Frances Cannon
Quarantine has made me miss so many things. I miss smooching cute girls, I miss brunch with my friends, I miss hugging my sibling, I miss pottering around doing day-to-day stuff that I didn't realise I took for granted. My piece for Queerantine is an ode to missing your crush and wishing you were by their side watching cartoons on the couch in your undies and eating hot chips. It is also a little love letter to my phone.
"A four panel comic about a girl missing her lover while stuck at home in quarantine" - Frances Cannon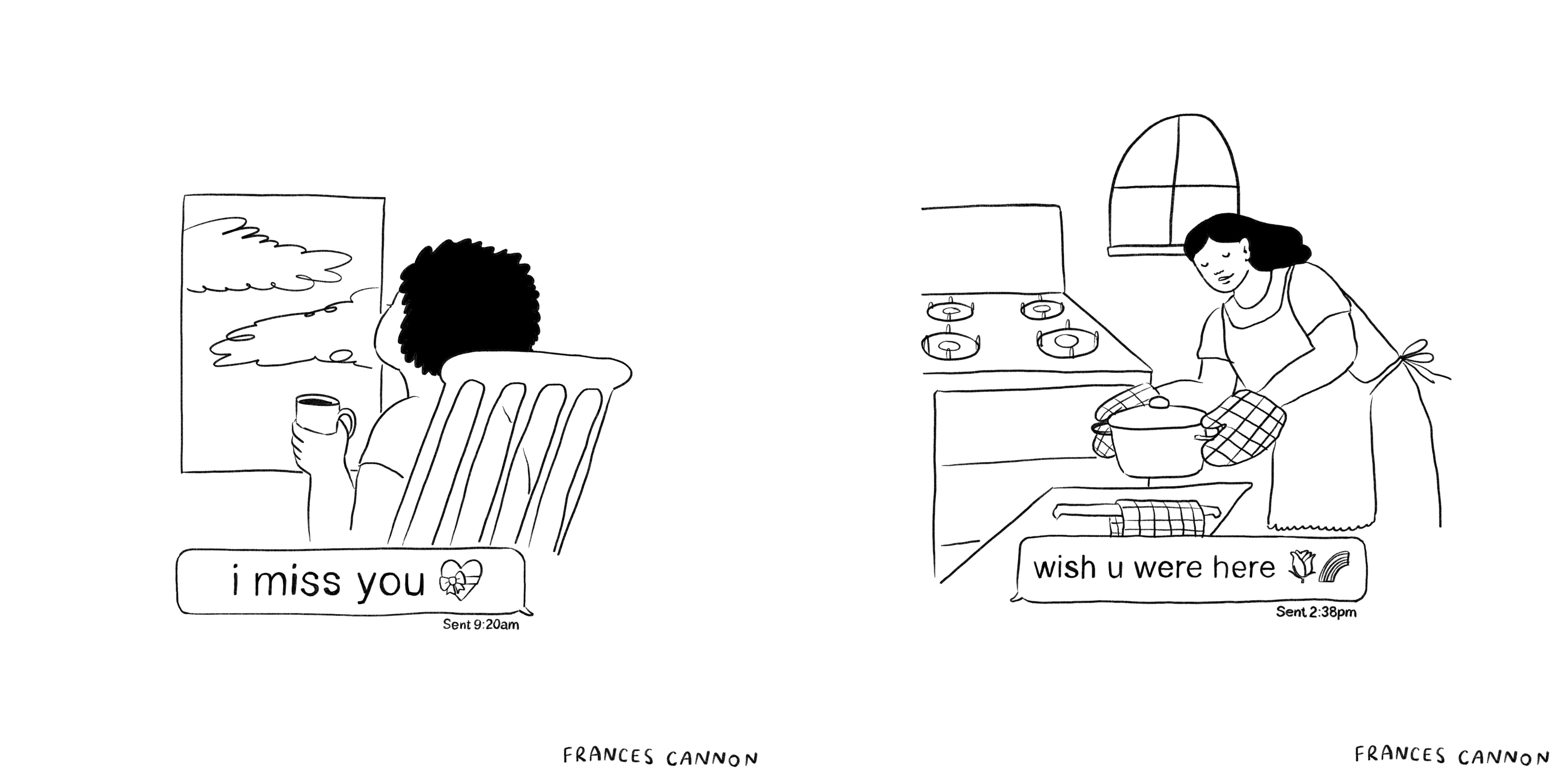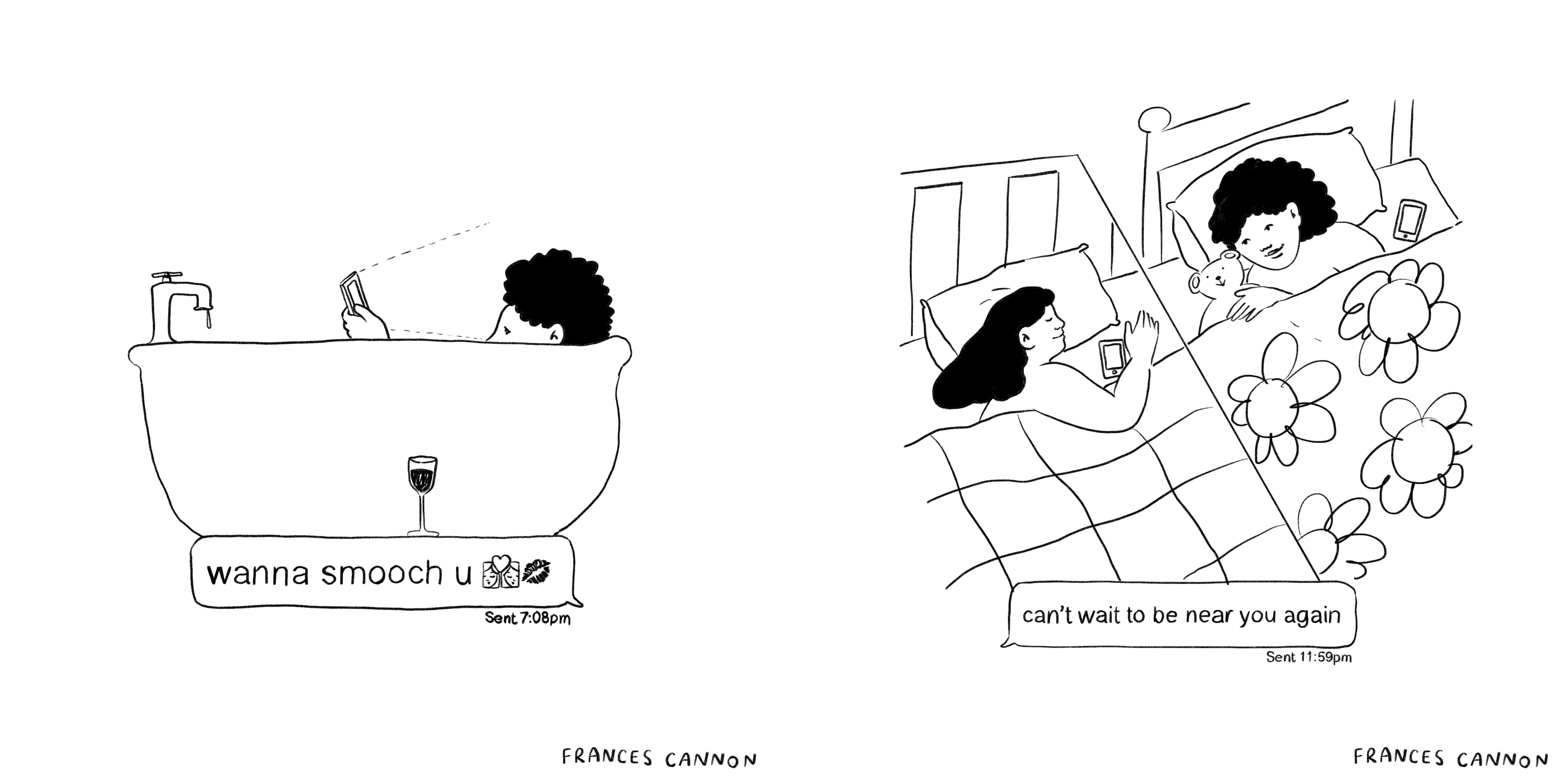 ~ Queer artist and illustrator Frances Cannon is well known for their black and white illustrations often revolving around queer love, self-love, and fat love. Frances coined the phrase 'Self Love Club' and has had 10 successful solo shows in Melbourne/Narrm and beyond. They are also the co-director of queer not-for-profit Pink Ember Studio in Coburg where they run Body Positive Life Drawing workshops. Frances will be illustrating a small comic series about the bittersweet yet hopeful ups and downs of flirting, yearning and loving in isolation. 
Follow the links to find out more about the initiative Living in the Queerantine and to see all of the successful grant applicants. Or visit the Midsumma Blog for more Queerantine works by Midsumma artists.
Or visit the links below to follow Frances.

francescannonart.com

@frances_cannon

francescannon.bigcartel.com