Winners of Australia's leading queer visual arts award
In its fifth year, this selection of queer artists from across the country showcase their personal and political perspectives of the world. 
Featuring early career and established artists working across mediums, finalists are eligible for the Major Award of $6000 and People's Choice Award of $1000 provided by Australia Post as well as the Bundoora Homestead Art Centre residency/exhibition award. The finalists' artwork was available to the public for viewing and voting during Midsumma for the People's Choice award until 9 Feb 2020 at No Vacancy Gallery.
Midsumma Festival and Australia Post would like to congratulate all of the 2020 finalists from across Australia and are proud to announce the winning works for the 2020 Midsumma and Australia Post Art Award:
2020 Recipient: People's Choice Award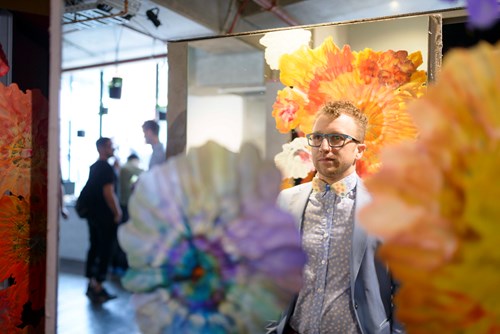 Samuele Tomasulo
Empathic Deniability
Award:
$1000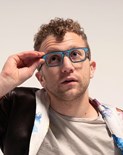 "Emotional intelligence is the assertive capacity and awareness to control one's emotions and respond empathically. Fear, love, excitement, and pain all impact and control our lives. Sex excites me, so I will have sex. My heart was broken, so I will not be vulnerable. As an artist, I experiment with emotions to help understand others. I hope to expand our collective emotional intelligence by creating sound sculptures that pull my audience into the mind of a specific character. Bringing light to the trauma of growing up in a world that trains a group of people to believe that they are degenerate. Giving a voice to those silenced by society, especially the LGBTQI+ community. I hope to find my art somewhere in the middle of emotions screaming to be heard and someone genuinely listening. For Empathic Deniability, one structure voices the external words and phrases said to people living with HIV on a regular basis. While the other structure voices the internal reaction to those phrases, this piece confronts the audience by putting them into the mind of someone who is struggling with stigma every day."
- Samuele Tomasulo
2020 Recipient: Midsumma and Australia Post Art Award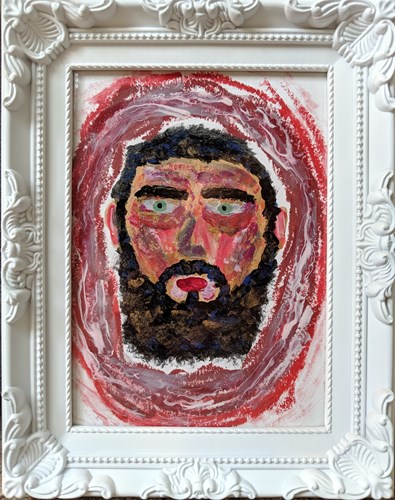 Daley

Rangi
Lipstuck
Award: $6000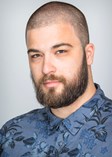 "
Occasionally I wear lipstick, nail polish, dresses, and heels, in my day-to-day life, and occasionally I am laughed at, and occasionally I am sneered at, and occasionally I am threatened with physical violence, and occasionally a certain word is whispered or shouted abusively in my direction; "faggot!". My way of dealing with obnoxious and cruel humanity (or the lack thereof) is to make art, usually through writing and performance, but sometimes it manifests in other ways, maniacally thrown onto a canvas or paper. I recently channeled some angry energy into a little protest, a self-portrait. It's entirely painted out of several lipstick shades and a kaleidoscope of nail polish. Keep doing you, fellow unconventional humans, and keep making your art in all those wicked, wild, and wonderful ways. I see you. As much as I am called 'faggot', I am simply only another 'f' word; free." - Daley Rangi
Winner: Bundoora Homestead Art Centre Award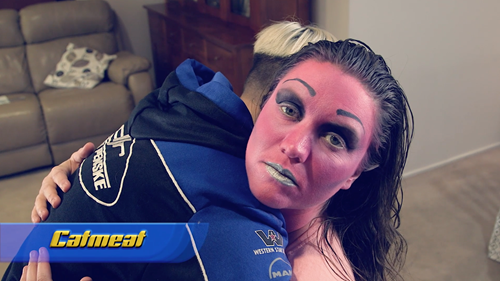 EO Gill
Physical
Digital Video
Award: Exhibition or artist residency at Bundoora Homestead Art Centre, a $1500 fee from Bundoora Homestead and $700 cash award from Midsumma

"'Physical' is a single-channel video work captured by Gill and their collaborators on smart phones and amateur range camcorders and given narrative form during the edit. It's ambivalence to definition is predicated by using the possibility of slipperiness and fracturedness as a methodological model. Through amateurism, improvisation and vacuous performance modes, paired with heavily stylised makeup and costuming and with editing techniques which see the image literally slide out of frame, 'Physical' works to shatter historical accounts of bodies, proposing new, fluid expressions of gender, family and class."- EO Gill
Daley

Rangi

(WA) -

 

Lipstuck
EO Gill (NSW) -

 

Physical
Dan Molloy (QLD)
Zoë Bastin (VIC)
Chelle Destefano (VIC)
Wet and Free Collective (VIC)
Mark du Potiers (QLD)
TomboyBill and Matthew Schiavello (VIC)
Darcy Williams (QLD)
Samuele Tomasulo (VIC)
Paul Piccione (VIC)
Wesley Dowling (VIC)
Midsumma Festival is delighted to present this award and exhibition event as part of our ongoing partnership with Australia Post. Celebrating diversity and inclusion is important to Australia Post. They are committed to supporting their Lesbian, Gay, Bisexual, Transgender, Intersex and Queer employees and driving positive change to create more inclusiveness not just throughout their workforce but throughout the wider community.