Being COVIDSafe at Midsumma Festival
Being COVIDSafe at Midsumma Festival
There have been a lot of hoops and hurdles due to COVID-19, and we have made some slight adjustments to Midsumma Festival 2022 in accordance with the Victorian Government COVIDSafe guidance to make sure we are doing our part to be COVIDSafe. We want everyone to be able to enjoy Midsumma Festival 2022 and keep yourself safe at all of our events. 
Midsumma Festival 2022 is being delivered under Phase D of Victoria's Roadmap and is operating under COVIDSafe Settings. 
The Latest Restrictions
You're no doubt aware that restrictions have come back into play for Melbourne. Victoria is closing indoor dancefloors again in response to rising cases, coming into effect from 11.59pm on Wednesday 12 January. The only exception to the rule: indoor dancefloors at weddings, although folks are asked to relocate them outdoors if possible. The current advice from State Government is that events (excluding events that focus on an indoor dancefloor) can continue in a safe manner provided the suggested COVIDSafe measures are in place. The focus of new COVIDSafe restrictions has been on specific activities with high chance of transmission, which have not been outdoor events, or arts venues where masks and seating and agreed density quotients /capacities are in place.
Midsumma is and will continue to be in constant discussions with the State Government and Health representatives as we continue to move forward with delivering Midsumma Festival 2022. It is important to us that we ensure the safety of our events in a COVIDSafe manner and we are committed to achieving above the standard recommendations provided to festivals, events and venues wherever possible from a COVID perspective. Government guidance for the Arts and Live Performance Sector can be found here. 
What you can keep doing to stay COVIDSafe at Midsumma Festival:
General COVIDSafe practices that you should follow at any venue include:
Maintain physical distancing of 1.5m from other attendees in queues, foyers and bars
Wearing a mask (everyone aged 8 and above) in

 

all indoor settings, and outdoor settings above 30,000 people

 (unless an exception applies, or when consuming food or drink).

Make frequent use of the hand sanitiser and washing facilities at the venue
Listen to and comply with instructions given by venue staff
Stay up to date with the latest information from the Victorian Government at coronavirus.vic.gov.au
If you begin to feel unwell while attending an event, please contact a staff member at your venue immediately.
Under Phase D of Victoria's Roadmap to deliver the National Plan, Midsumma Festival 2022 can only operate if all the staff and attendees are fully vaccinated against COVID-19, unless you have a valid medical exemption issued by an authorised medical practitioner.
There are five ways you can show COVID-19 proof of vaccination:
COVID-19 digital certificate via the Service Victoria app.
COVID-19 digital certificate saved to a smartphone wallet.
Printed copy of COVID-19 digital certificate together with a valid photo ID.
Printed copy of immunisation history statement together with a valid photo ID.
Medical exemption together with a valid photo ID.
Stay at home if you are unwell! You must not attend a performance if you are:
feeling unwell
showing symptoms of coronavirus (COVID-19)
awaiting a coronavirus (COVID-19) test result
have otherwise been directed to self-isolate or quarantine
If you have entered Victoria from a DHHS declared Orange or Red Zone, unless you have been tested and cleared by the DHHS. 
If you cannot attend a performance for any of these reasons, contact our Ticketing team via [email protected] or call 03 9296 6600. 
For any questions regarding the health advice, please contact the Victorian Department of Health on 1300 651 150 or visit coronavirus.vic.gov.au
Click here to view the Festival's Terms and Conditions of Sale and Entry. Please note that Terms & Conditions may vary depending on the ticketing provider so it is important to check the relevant T&C's when purchasing your tickets.
FAQs about Midsumma Festival 2022 and COVID-19
If you have a question about Midsumma Festival 2022 and the effects of COVID-19 on the event, please get in touch with us and we will assist to answer the questions the best we can.
YES! Midsumma Festival will be back in 2022, from 23 January - 13 February.
Our Midsumma Festival 2022 Program is available online, and tickets can be booked for Midsumma Festival 2022 events, from Monday 22 November. We are working with artists, producers, venues and stakeholders to make this the best (and safest) celebration of queer arts and culture that we can.
It might be all a little bit different, and we're working hard to plan for all of the possibilities and changes that might come our way.
If there's one thing our communities do well, it is coming together however we can while still being safe, to become stronger and more resilient than ever before.
YES! Midsumma Carnival returns to Midsumma Festival on Sunday 23 January 2022. 
Due to COVID-19 restrictions, Midsumma Carnival was absent from our 2021 Festival, but thankfully it will be back in 2022 painting Alexandra Gardens with rainbow pride. Midsumma is and will continue to be in constant discussions with the State Government and Health representatives as we continue to move forward with delivering Midsumma Carnival as safely as possible.
Yes. While attending an event that has 30,000 or more patrons present, you must wear a mask, unless you are seated outdoors at the event. Based on previous years we expect Midsumma Carnival will have have an audience of at least 30,000.
YES! The print and online versions of the program guide are now available.
To accommodate for artist and venue uncertainty as a result of the changing COVID-19 situation, we pushed back our print deadline for the Program Guide. 
Audiences will (as usual) be able to find all of our Midsumma Festival events on the Midsumma Festival website, and search for particular events in our What's On menu. 
Supporting our artists to continue to make queer art is at the core of everything we think about.
Midsumma is aware that there are still challenges for our arts community and understand that the next few months will continue to be uncertain and unpredictable for artists, producers and collectives. To help relieve some financial challenges for artists and producers who were wanting to be a part of Midsumma Festival 2022, Midsumma offered a 50% discount on registration fees for the first 70 events to finalise their registration for Midsumma 2022. 
We also extended our event and venue registration deadline until 11 October 2021. This extra time allowed us to better support artists and venues with their event applications. As a result, the number of finalised event registrations for our 2022 Program significantly increased.
During the 2020 pandemic, we ran a small grants program "Living in the Queerantine" which successfully provided 10 artistic projects to receive up to $1,000 each to create a new piece of art that can engage through Midsumma's online channels. The works were shared throughout June and July, via eNews, blog posts and social comms. "Queerantine in the Flesh" was presented as part of Midsumma Festival 2021 - a live exhibition of the online projects featuring special activations including artist talks, panel discussions and live performances throughout the two days.
We hope the Midsumma Pride March Fundraiser, Bake Off, will return in 2022. The event for 2020 and 2021 was cancelled due to COVID-19. 
Midsumma Festival COVIDSafe Plan
View the Midsumma Festival COVIDSafe Plan - 8 February 2022 (V4.1) >>
Midsumma has a COVIDSafe Plan whose objectives are to document how Midsumma will operate in a COVIDSafe way, including the various requirements and procedures put in place for running COVIDSafe events.
As the COVID-19 situation changes, the plan is updated to incorporate new evidence-based information disseminated from the state and federal government, which may affect the protocols and procedures listed. Each time the plan is updated, all inducted staff will receive a new briefing from senior Midsumma staff to ensure compliance with any updated or reviewed procedures.
The COVIDSafe Plan is intended to supplement, not replace, the normal Risk Assessment and Emergency Management Plans for each participating venue or event.
The key aspects of the Midsumma COVID-Safe Plan are:
COVIDSafe Guidelines: designing the specific guidelines to be followed
Communications, Awareness and Inductions: ensuring that every single person involved with Midsumma, including audience members, receives appropriate levels of information (and training where appropriate)
Record Keeping: keeping track of every interaction made, so that contact tracing can be conducted efficiently if a confirmed COVID-19 case is detected
Physical Distancing and Crowd Management: developing and enacting procedures to ensure that appropriate physical distancing is maintained
Confirmed Case Response and Incident Management: ensuring efficient response to suspected, or confirmed, COVID-19 incidents
Pre-event attendee communications will be designed to further the awareness of COVID-19 and COVIDSafe practices put in place at Midsumma events, venues and operations.
Midsumma dedicated communications will be made via Midsumma website pages, social media posts and eDMs. Messaging will include scheduling of key health messages (staying home if unwell; how to seek assistance; hygiene best practice; physical distancing responsibility).
Midsumma's Record Keeping protocol includes:
Utilising an online solution for contact tracing with records kept safe and secure for the required period as set by state and federal government requirements;
Keeping cleaning records to track compliance with COVIDSafe cleaning and hygiene requirements;
Where possible, record keeping and checklists will use an online touch-free platform. Where this is not possible, COVIDSafe hygiene and cleaning will be maintained for shared pens/paper;
Ensuring all record keeping relating to personal details is kept in line with Midsumma's COVIDSafe Privacy Policy.
*Data for record keeping requirements will only be stored for the required time (currently 28 days), after which time it will be securely deleted. 
All our venues will be using QR Codes to direct audiences to check in and enter their details. If you are unable to check in using a smart device, paper-based methods will be available. We will only use or share your check-in details for contact tracing purposes. You can find information about how your information is stored and used at service.vic.gov.au/check-in.
The Victorian Government has requested that venues collect contract tracing information via the Victorian Government QR Code Service or Victorian Government Visitation API from the 26th March.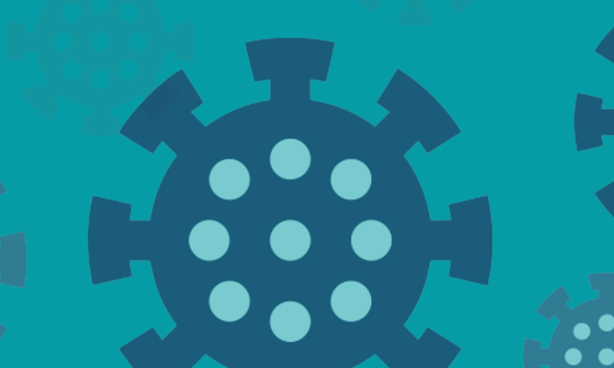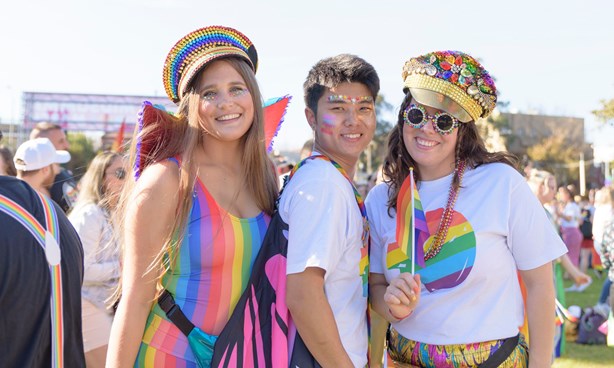 Subscribe to our eNews to stay up to date
Sign Up
Looking for something else?