Midsumma Pride March by Suzanne Balding
Midsumma Pride March 2021
Midsumma Pride March 2021 will return to Fitzroy St, St Kilda on Sunday 23 May 2021 with 8000 marchers, and the event will be live-streamed starting from 10:45am.
Australia's LGBTQIA+ arts and cultural experience, Midsumma Festival, brings Midsumma Pride March to Fitzroy Street, St Kilda on Sunday 23 May, in a display of pride and solidarity. Pride March 2021 will premiere a livestream of the march right here from YouTube, which will showcase exclusive performances and never before seen footage of the first ever Pride March in Victoria.
To ensure the event can proceed in a COVIDsafe capacity, meeting the Victorian Government's requirements, in 2021 Midsumma is encouraging audiences to attend and view the march in one of three ways – either by booking into a hospitality venue on Fitzroy Street, St Kilda to watch the parade from 11am, or by viewing the parade from a registered viewing party venue or from the comfort of your own home via the livestream of Midsumma Pride March available from the Midsumma Facebook page or YouTube page from 10:45am.
The march itself will be led by Boon Wurrung Elders and a beautiful Rainbow Aboriginal contingent and followed by 240 separate marching groups made up of diverse communities, pride organisations and allies.
The live stream will be hosted by Sarah Ward, the multi-award winning, powerhouse and performer (known as Yana Alana), and Community Darling and busy homosexual Dean Arcuri; plus our on-ground commentator is comedian, radio host, actor and celebrant - Annie Louey. The livestream will also showcase performances by drag performer Olympia Bukkakis; He's Every Woman stars Justin and Jamie performing ABBAlicious; Georgie Munroe who is performing an original composition; Elvin Lam: Performing 'I Am What I Am' with support from Marc Ethan, Auslan Interpreter; and Variation Three will perform a dance composition to activate Catani Gardens. To pay homage to our histories, Midsumma Pride March Livestream will also show exclusive video footage of the first-ever Pride March in Victoria in 1996.
To view Midsumma Pride March:
Book into a Fitzroy Street, St Kilda venue to watch the parade from 10:45am.
Watch the parade at a registered Watch Party venue.
The livestream will also be available at: facebook.com/midsumma
Midsumma has also provided an Audio Described version of the livestream. This AUDIO DESCRIPTION will be presented by Midsumma and Description Victoria. 
Midsumma will hold a private event for pre-registered marchers in Catani Gardens after the March. This will not be accessible for the general public to attend (as per our COVIDSafe event plan).
This event will operate in accordance with the Victorian Government COVIDSafe guidance to make sure we are doing our part to be COVIDSafe. We want everyone to be able to enjoy Midsumma Festival 2021 and keep yourself safe at all of our events. 
Please follow Victoria's COVIDSafe practices while attending Midsumma Festival events.
Midsumma Festival 2021 is delivered under a COVIDSafe plan. Our COVIDSafe plan will be reviewed and updated to align with the changing situation, and attendees will be updated with information as it evolves.
Being COVIDSafe at Midsumma Pride March
Practise good hygiene and regularly and thoroughly wash your hands.
Maintain physical distancing, keep at least 1.5 metres away from others.
From 11:59pm 11 October 2020, all Victorians (and visitors) must wear a fitted face mask when they leave home, no matter where they live, unless you have a lawful reason for not doing so. A face mask needs to be worn covering both your nose and mouth.
Download and run the Federal Government's official COVIDSafe app.
If you feel unwell please do not attend a Midsumma Event.
Get tested at a nearby testing location. Return home immediately.
As we aim to keep attendees safe at Midsumma Festival, please look for COVIDSafe signage and follow directions.
COVIDSafe messages may be delivered before, during and after events via email, Midsumma's ticketing platform and social media channels, keep an eye out for information and please follow the directions to keep yourself and others safe.
Please follow the directions of venue staff and register for record keeping via the QR code or registry on arrival to events in public spaces.
Venues, spaces, and Midsumma Staff have the right to refuse service or entry if compliance is not achieved, and must insist that anyone displaying COVID-19 symptoms does not attend the event. 
If you become unwell during an event, locate event staff or first aid. In venues, approach a venue usher or staff member. In public spaces, locate a Midsumma Festival Staff who will be wearing a Midsumma Festival t-shirt and lanyard.
Midsumma Festival will keep attendees advised on Victoria's COVIDSafe practices while attending Midsumma Festival events, and retains the right to refuse entry if compliance is not met.
Midsumma Festival COVIDSafe Plan
Midsumma has a COVIDSafe Plan whose objectives are to document how Midsumma will operate in a COVIDSafe way, including the various requirements and procedures put in place for running COVIDSafe events.
As the COVID-19 situation changes, the plan is updated to incorporate new evidence-based information disseminated from the state and federal government, which may affect the protocols and procedures listed. Each time the plan is updated, all inducted staff will receive a new briefing from senior Midsumma staff to ensure compliance with any updated or reviewed procedures.
The COVIDSafe Plan is intended to supplement, not replace, the normal Risk Assessment and Emergency Management Plans for each participating venue or event.
The key aspects of the Midsumma COVID-Safe Plan are:
COVIDSafe Guidelines: designing the specific guidelines to be followed
Communications, Awareness and Inductions: ensuring that every single person involved with Midsumma, including audience members, receives appropriate levels of information (and training where appropriate)
Record Keeping: keeping track of every interaction made, so that contact tracing can be conducted efficiently if a confirmed COVID-19 case is detected
Physical Distancing and Crowd Management: developing and enacting procedures to ensure that appropriate physical distancing is maintained
Confirmed Case Response and Incident Management: ensuring efficient response to suspected, or confirmed, COVID-19 incidents
The Midsumma COVIDSafe Artist Management protocol includes guidelines on communicating COVIDSafe requirements to artists. This covers agreements, induction and accreditation/authorisation mechanisms to both minimise contacts and facilitate contact tracing should that be needed.
It also includes site and venue-specific protocols to maximise physical distancing, outline cleaning and disinfection requirements and the use of hand sanitiser and other health-related mechanisms that will be put in place.
Pre-event attendee communications will be designed to further the awareness of COVID-19 and COVIDSafe practices put in place at Midsumma events, venues and operations.
Midsumma dedicated communications will be made via Midsumma website pages, social media posts and eDMs. Messaging will include scheduling of key health messages (staying home if unwell; how to seek assistance; hygiene best practice; physical distancing responsibility).
Midsumma's Record Keeping protocol includes:
Utilising an online solution for contact tracing with records kept safe and secure for the required period as set by state and federal government requirements;
Keeping cleaning records to track compliance with COVIDSafe cleaning and hygiene requirements;
Where possible, record keeping and checklists will use an online touch-free platform. Where this is not possible, COVIDSafe hygiene and cleaning will be maintained for shared pens/paper;
Ensuring all record keeping relating to personal details is kept in line with Midsumma's COVIDSafe Privacy Policy.
*Data for record keeping requirements will only be stored for the required time (currently 28 days), after which time it will be securely deleted. The data will only be made available to Victoria's Department of Health and Human Services if requested.
What is Midsumma Pride March?
Keep up to date with Midsumma COVID-19 Updates
Midsumma Pride March is one of our signature events, where over 7,400 marchers usually take to the streets down Fitzroy Street in St Kilda each year and over 45,000 people line the streets and balconies along the march route to show their support – making this the best-attended Pride March in Victoria. In terms of scale, march numbers for Midsumma Pride March are considerably larger than other annual marches held in Victoria including Moomba and the Australia Day March.
Dykes on Bikes precede the marching contingent as per tradition, with the march itself led by Boon Wurrung Elders and a Rainbow Aboriginal Float along with the Premier of Victoria, Minister for Equality and the Creative Industries and Commissioner for Gender and Sexuality.
Hundreds of young people, often amongst the most vulnerable within our communities, are placed towards the front of the march as a positive and strong affirmation for LGBTIQA+ youth.
The Midsumma Pride March Awards encourage colourful and innovative contributions from March participants and is judged by selected members of the community.
At the conclusion of the march, attendees are led into Catani Gardens for celebrations and entertainment including DJs and live performances.

After their inception in 2017, the Midsumma Pride March Awards will be back in 2021.
The awards are intended to encourage a bright and meaningful presence from participants. Winners are selected by a panel of diverse community representatives and announced at the post-Pride Celebrations.
2021 Midsumma Pride March Award Winners
★ Peter Dewildt Award - Most Significant Message - awarded to the group with a timely and well-conveyed message: LAHRC - Latin American & Hispanic Rainbow Community
HONOURABLE MENTIONS:
Indigenous Pride
Home Style Aged Care Services 
Coburg High School 
POW (Performing Older Women's) Circus
★ Most Fabulous - awarded to the most fantastically-frocked group: Samba Energia
HONOURABLE MENTIONS:
O'Ziriguidum Escola de Samba and friends 
PacifiqueX 
Melbourne Front Runners 
★ Most Innovative - awarded to the cleverest group in the march: VICPaH - Victorian Pups and Handlers
HONOURABLE MENTIONS:
Melbourne Argonauts Rowing Club 
City of Port Phillip 
Motafrenz Car Club 
Bisexual Alliance Victoria 
2020 Midsumma Pride March Award Winners
★ Peter Dewildt Award - Most Significant Message - awarded to the group with a timely and well-conveyed message. This award honours the memory of Peter Dewildt, Pride March Victoria's first president, who passed in 2019: Parents of Gender Diverse Children
★ Most Fabulous - awarded to the most fantastically-frocked group: Rainbow LARP (Live Action Role Play)
★ Most Innovative - awarded to the cleverest group in the march: Pacific Essence
2019 Midsumma Pride March Award Winners
★ Most Fabulous - awarded to the most fantastically frocked group.
    The 2019 winner was: VIKA
★ Most Significant Message - awarded to the group with a timely and well-conveyed message.
    The 2019 winner was Lifeview Residential Care
★ Most Innovative - awarded to the cleverest float in the show.
    The 2019 winner was Rainbow Aboriginal Pride
Honourable mentions
★ Victoria's bisexual community
★ Deaf-initely Pride
★ Minus18
★ Melbourne Aces - Asexuals Australia
2018 Midsumma Pride March Award Winners
★ Most Fabulous - the 2018 winner was Jews of Pride
★ Significant Message - the 2018 winner was No Pride in Detention
★ Most Innovative - the 2018 winner was Scouts Victoria.
2017 Midsumma Pride March Award Winners
★ Most Fabulous: Melbourne Frontrunners
★ Most Significant Message: joint winners: Aboriginal and Torres Strait Islanders; Minus18 and Safe Schools
★ Most Innovative: VAC and their Riff Raff Marching Band
Marchers' Assembly: The Ian Johnson Oval on the corner of Lakeside Drive and Fitzroy Street.


Vehicle Assembly: Lakeside Drive (next to the Ian Johnson Oval).


Marching Route: Proceeds down Fitzroy Street and ends in Catani Gardens, St Kilda.


End of March: Marchers will turn right and enter Catani Gardens at the pedestrian crossing. Vehicles will turn right onto Beaconsfield Parade.
The 26th Pride March will take place in St Kilda on 23 May 2021, though the number of participants will be capped at 8,000 and crowds are asked to book in to a Fitzroy St venue or watch the live-stream of it due to COVID-19.
In 1996, Melbourne's LGBTQIA community took to the streets in a show of solidarity for the first Pride March. The 1996 march took almost the same route along St Kilda's Fitzroy St, transforming the strip into a show of community pride. The first Pride March in Melbourne, governed by Pride March Victoria, is remembered as quite extraordinary, with a gathering of 11,000 people. 
Midsumma Pride March is about affirming that we're fabulous, and we're loved, and we're diverse and we're proud. We march in solidarity for those who can not.
Pride March - Graham Willet; Source Australian Lesbian and Gay Archives.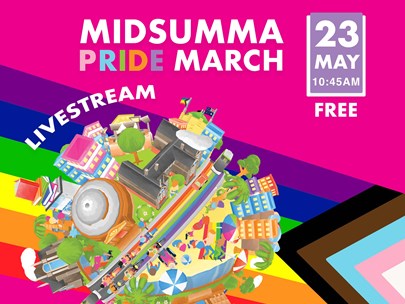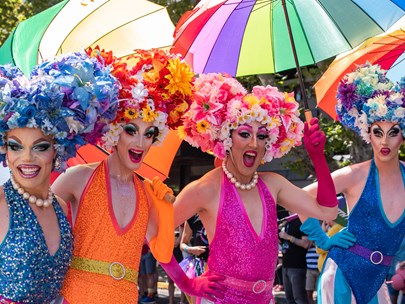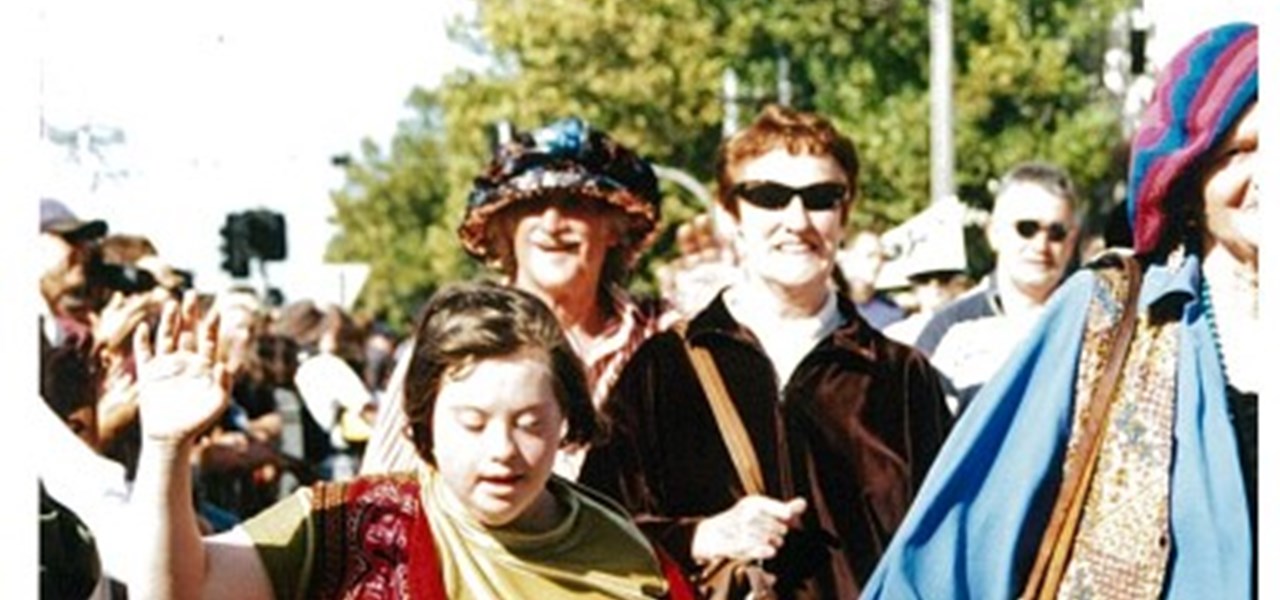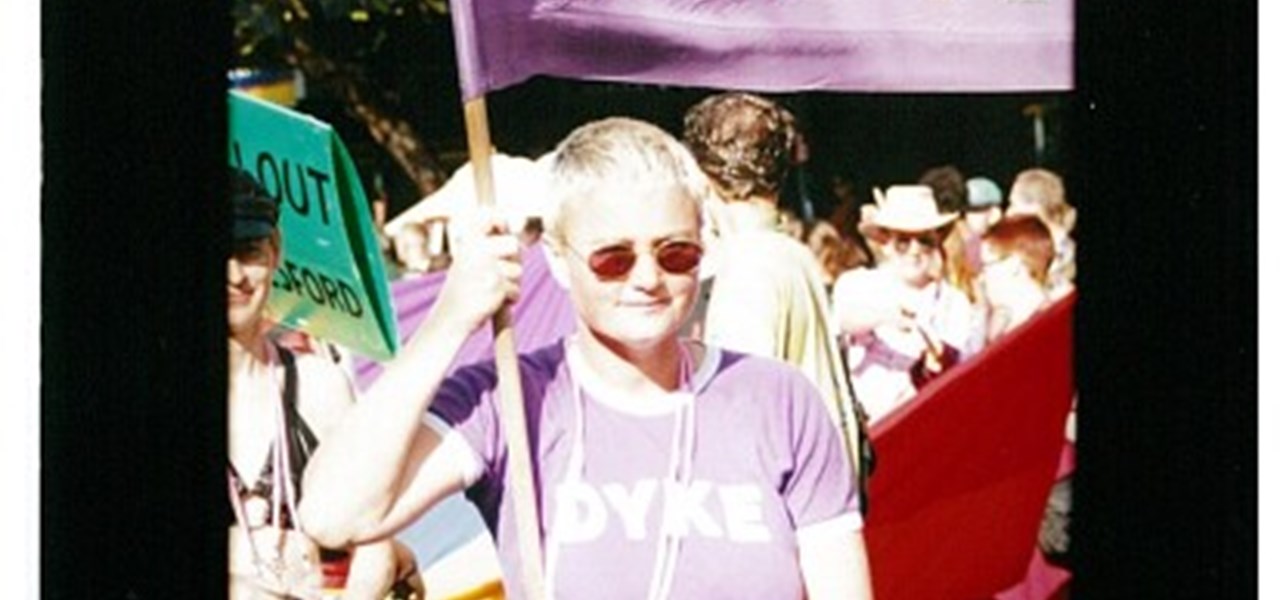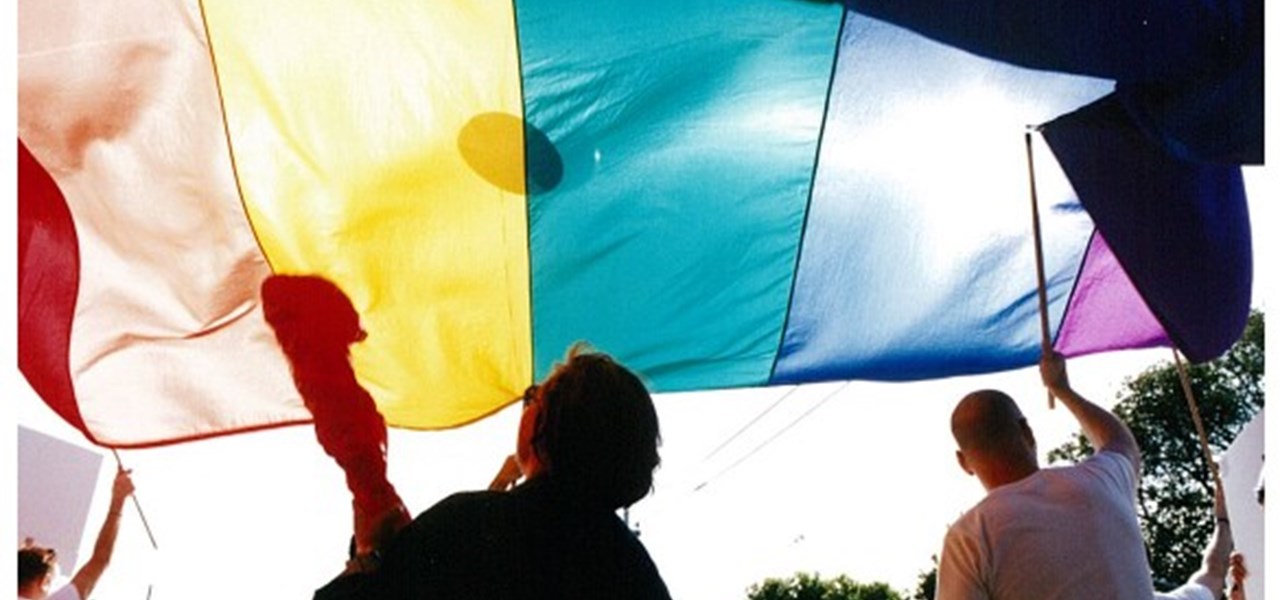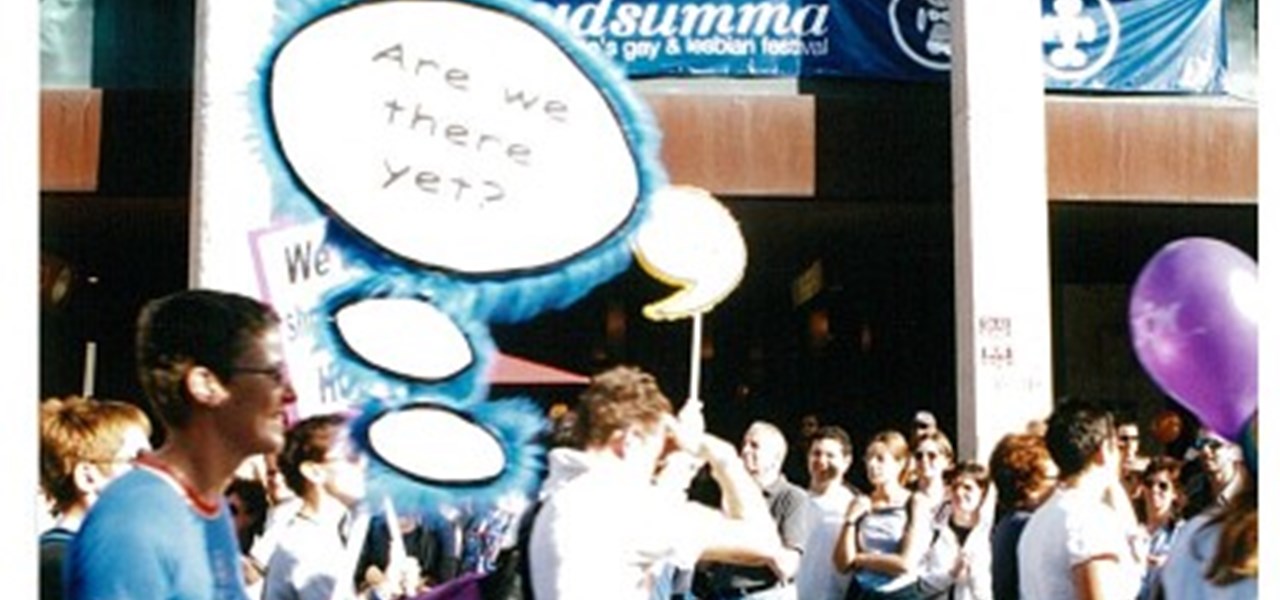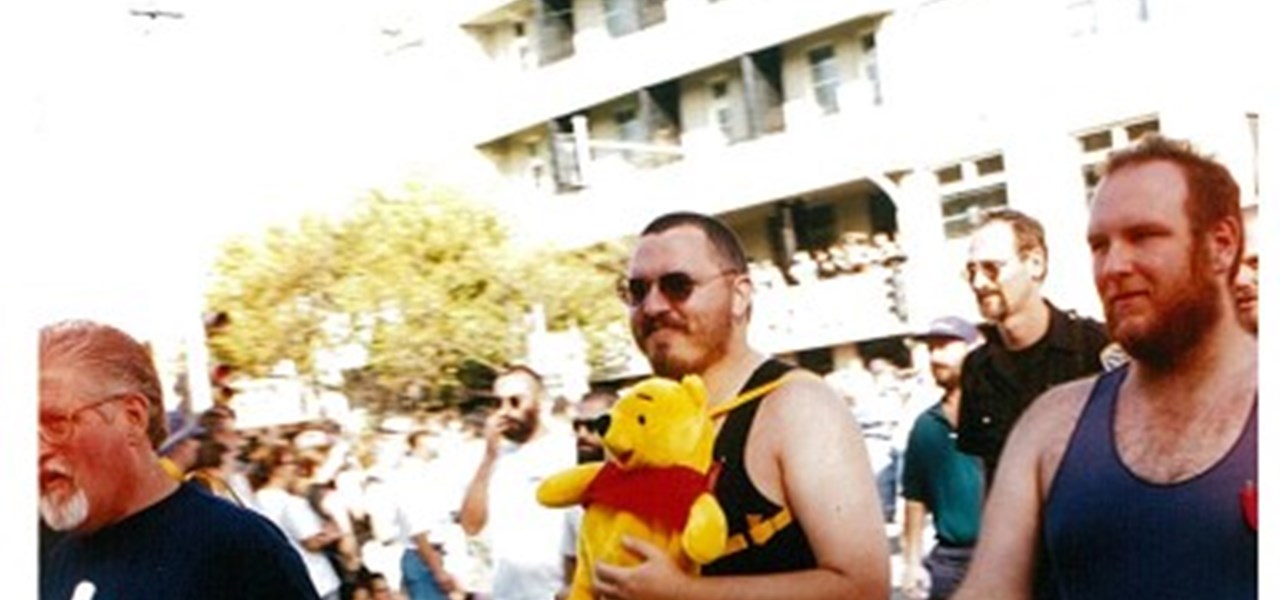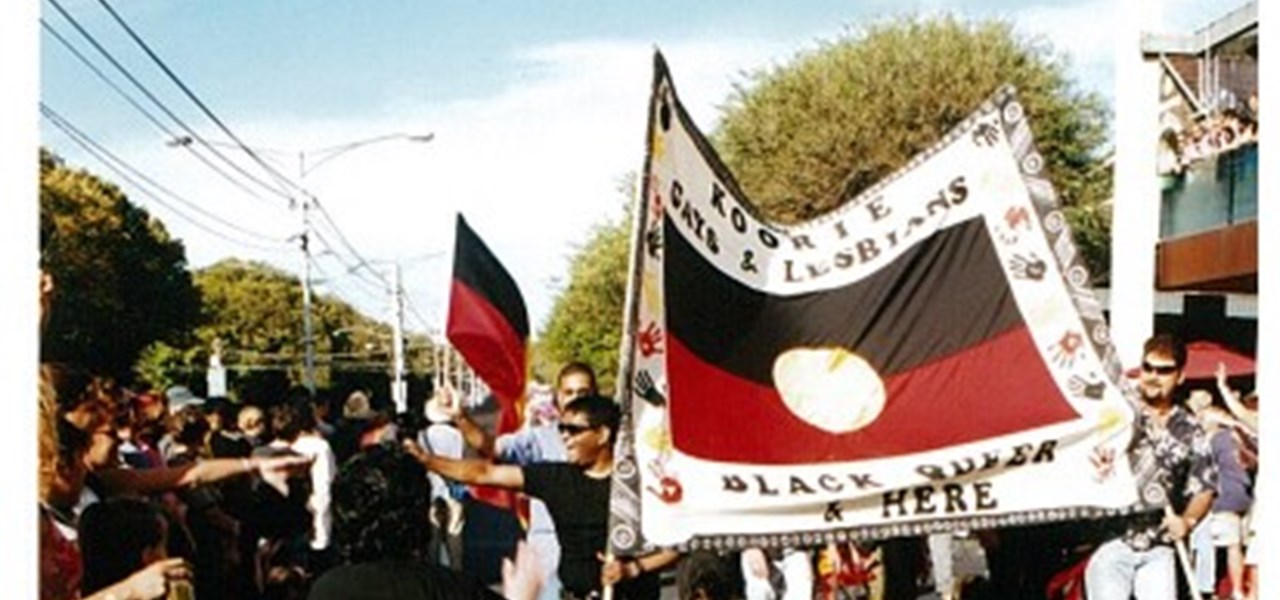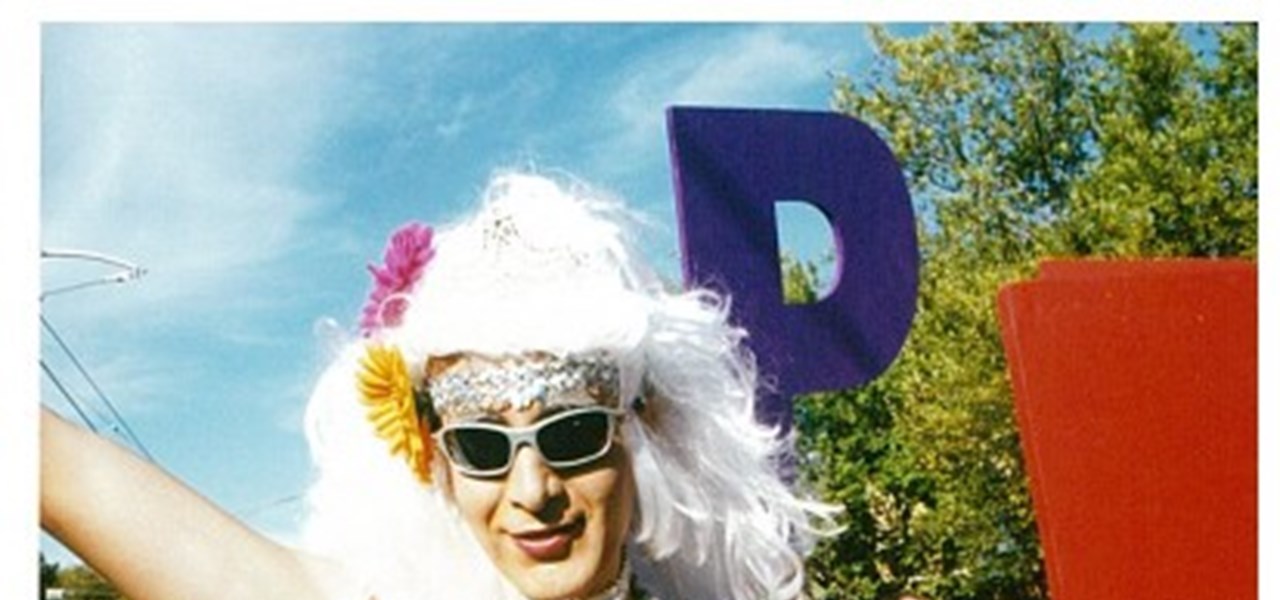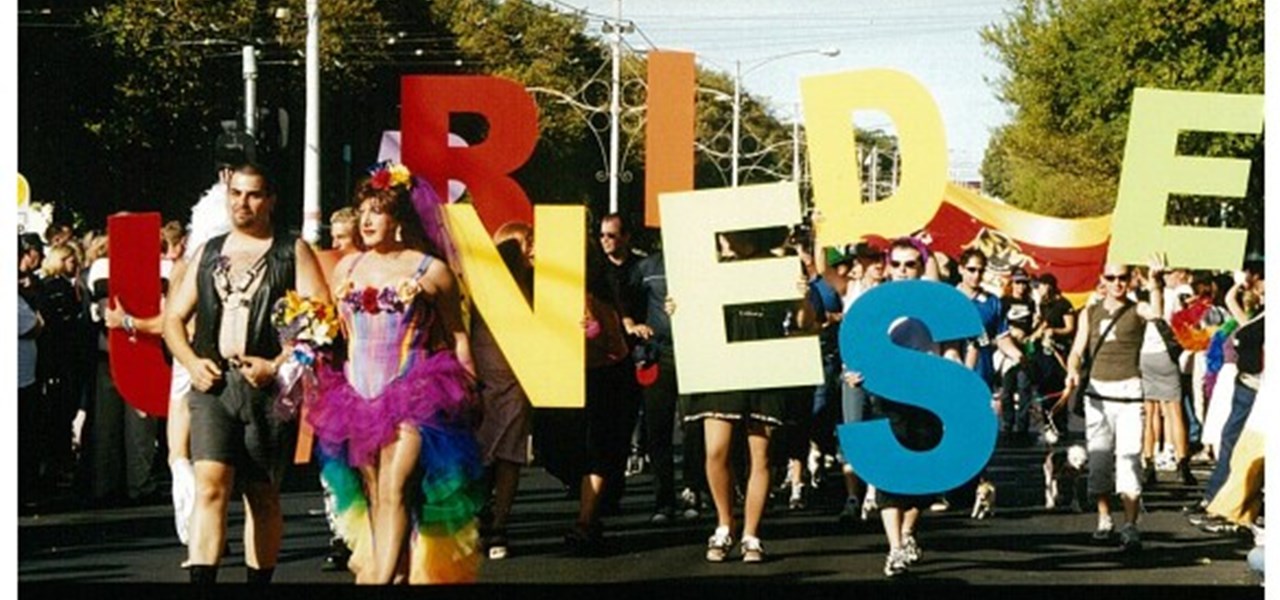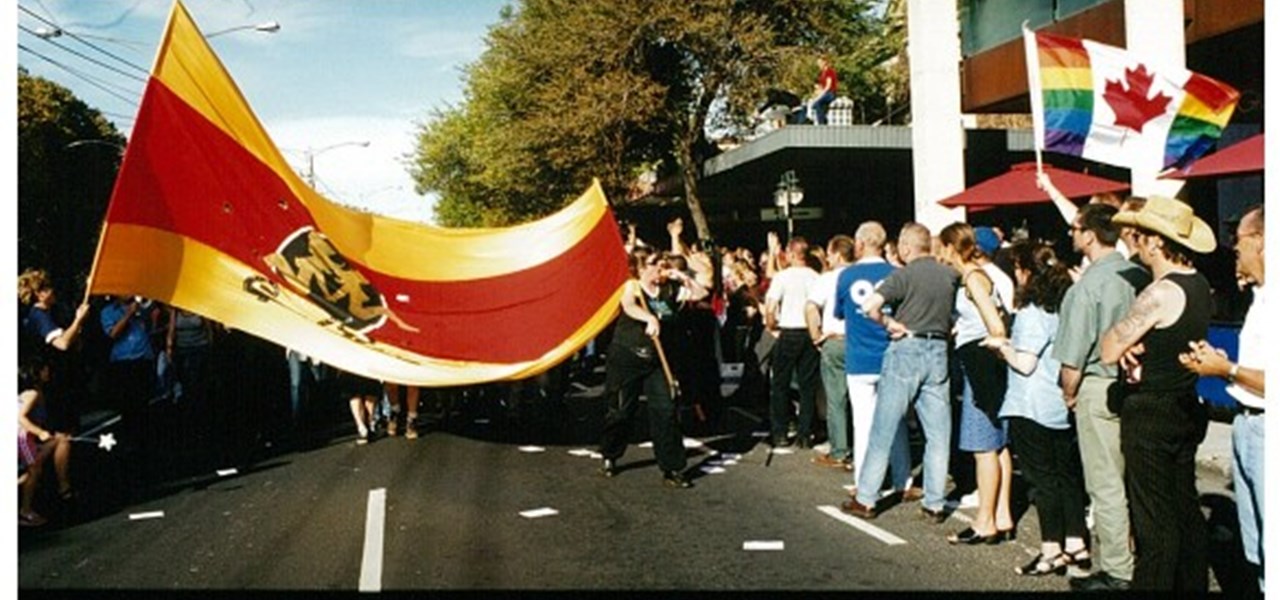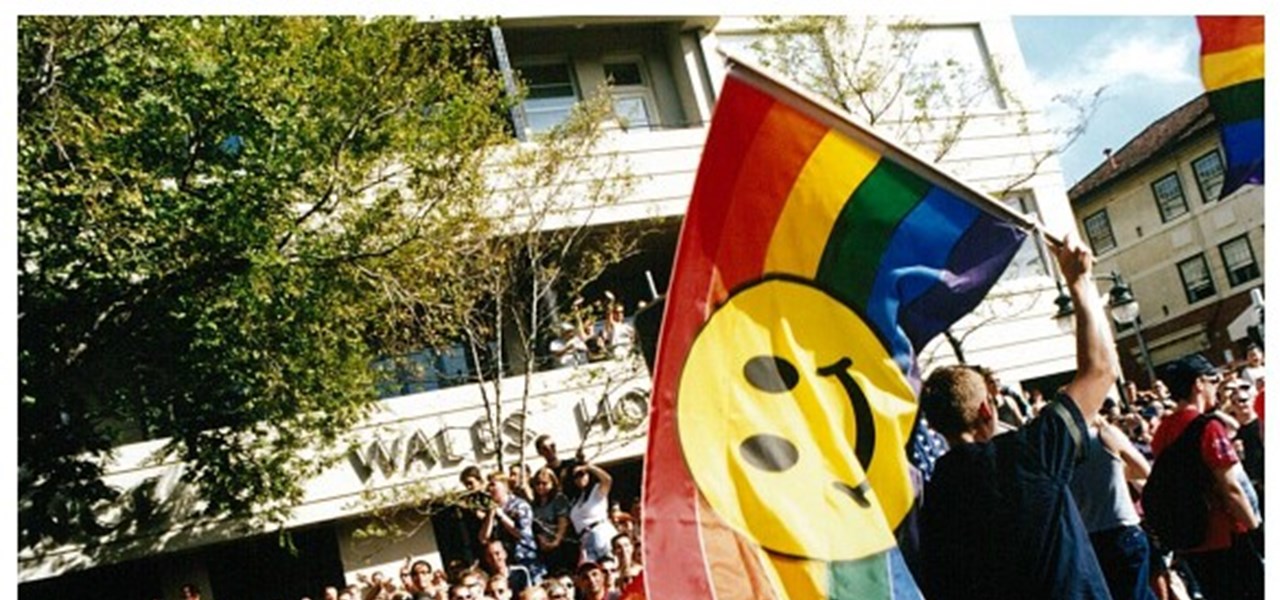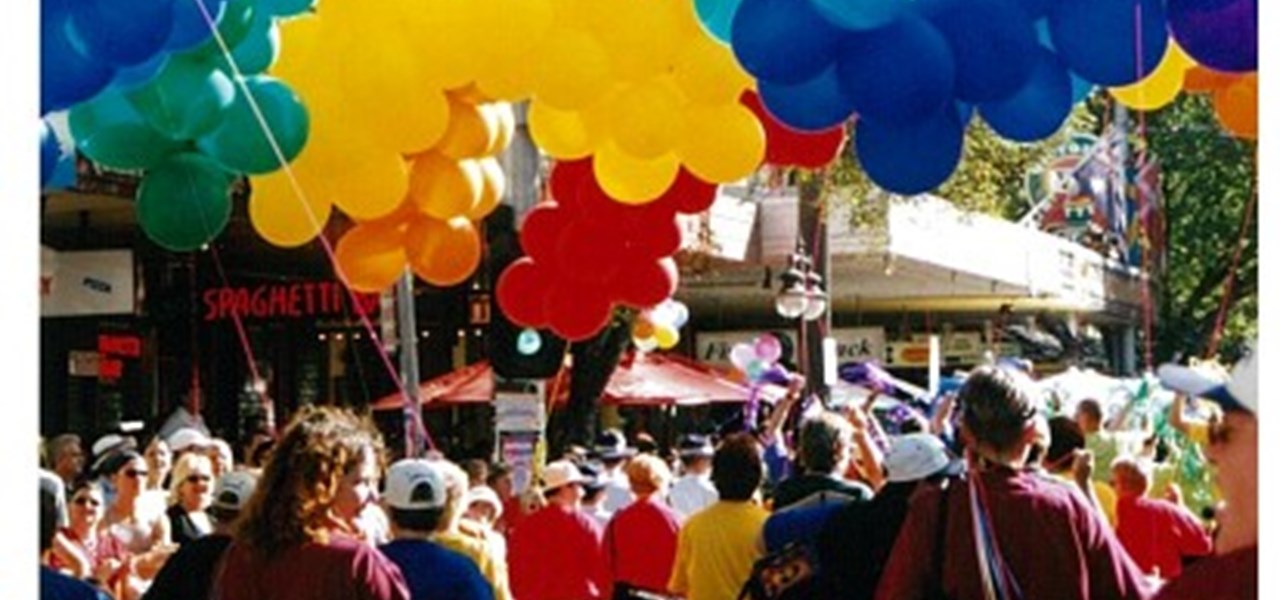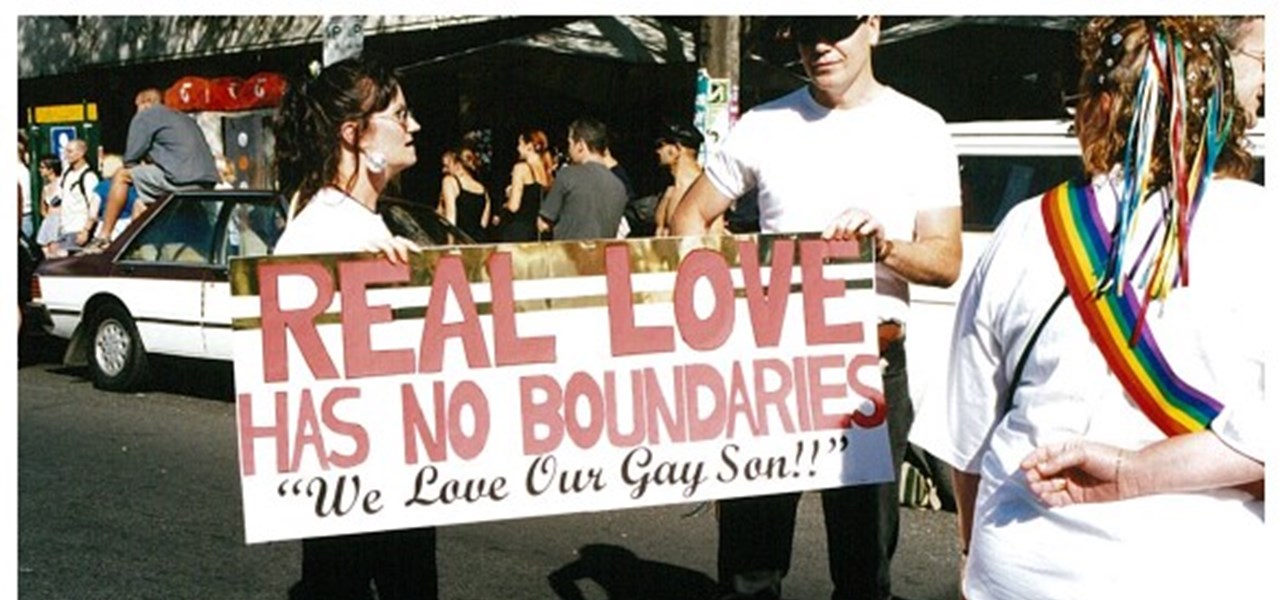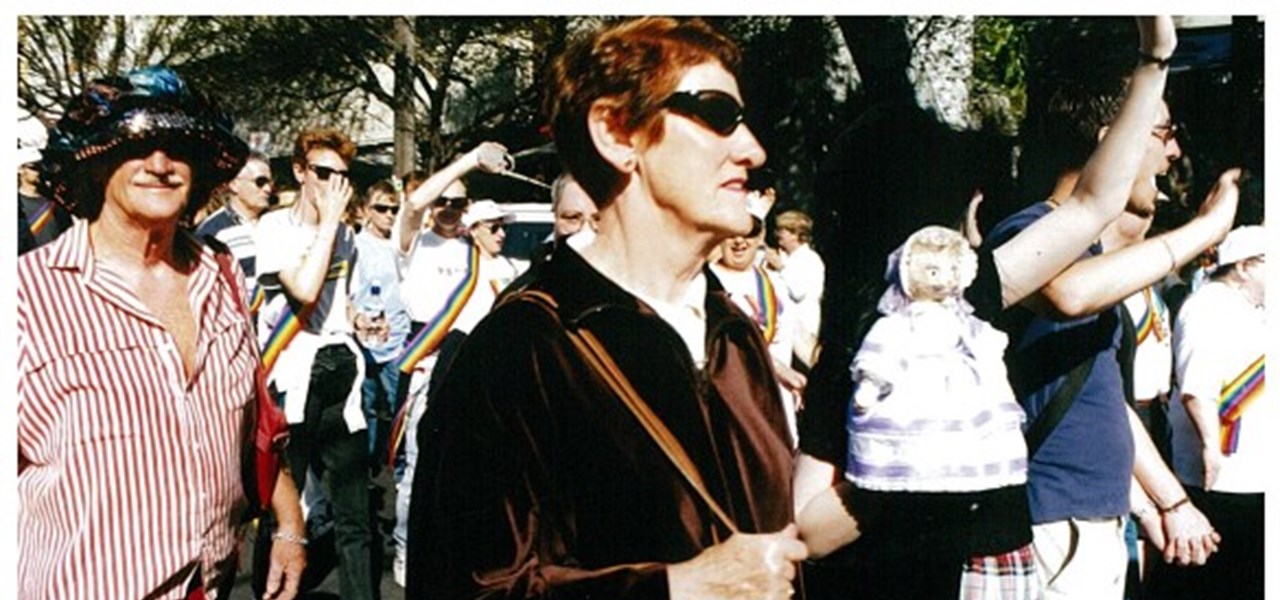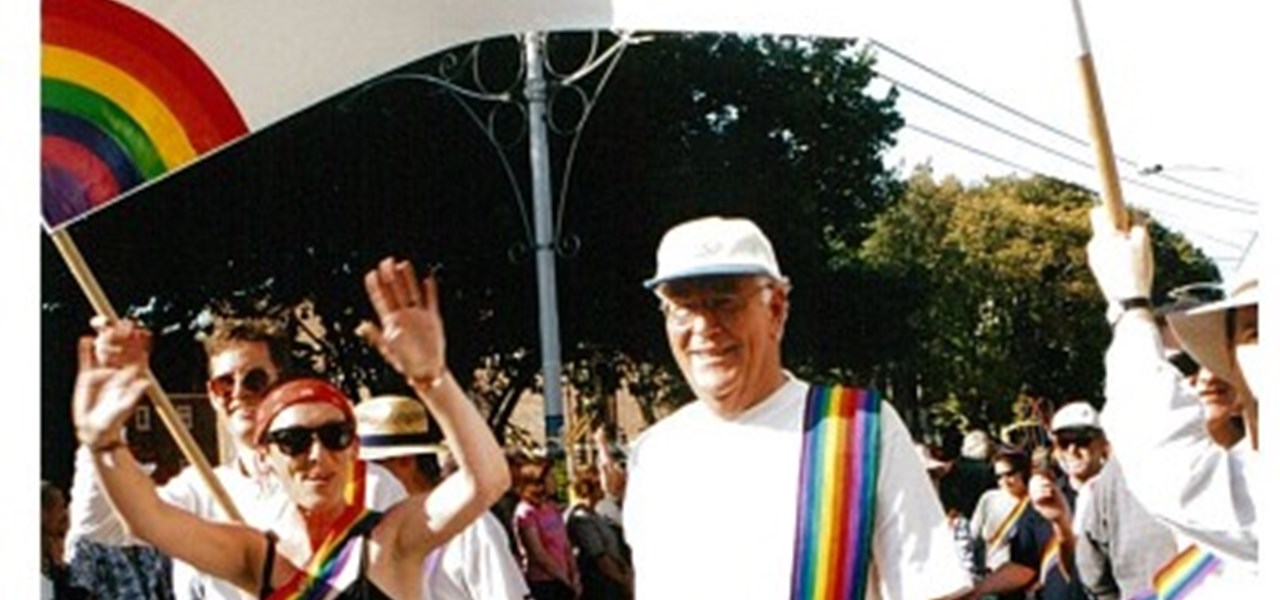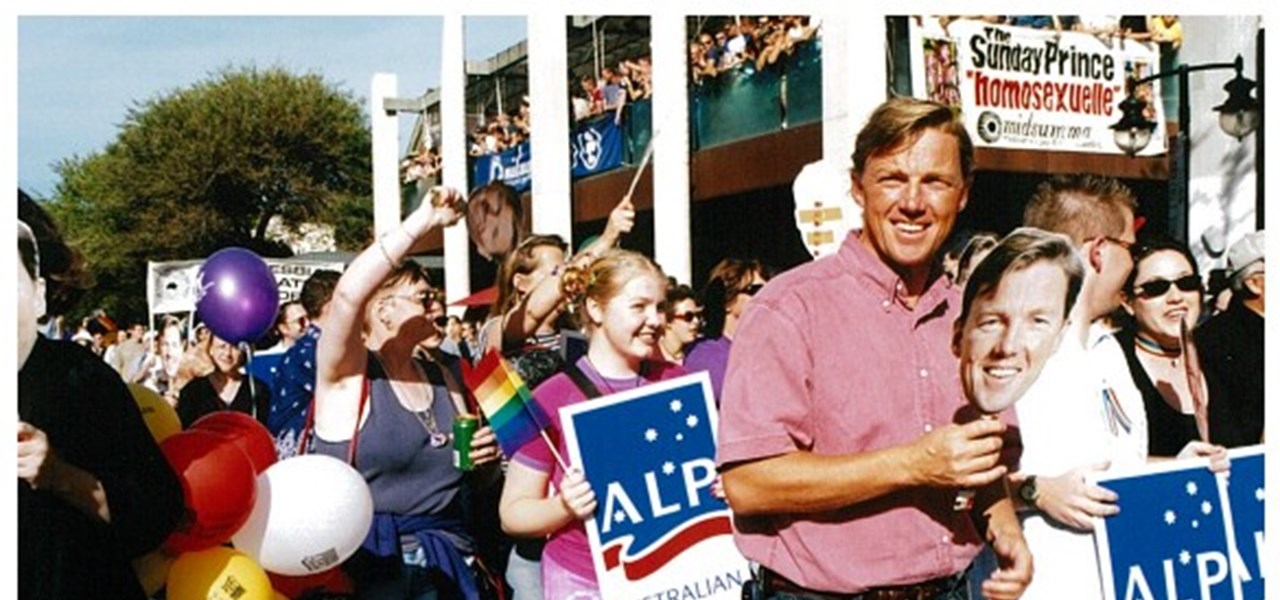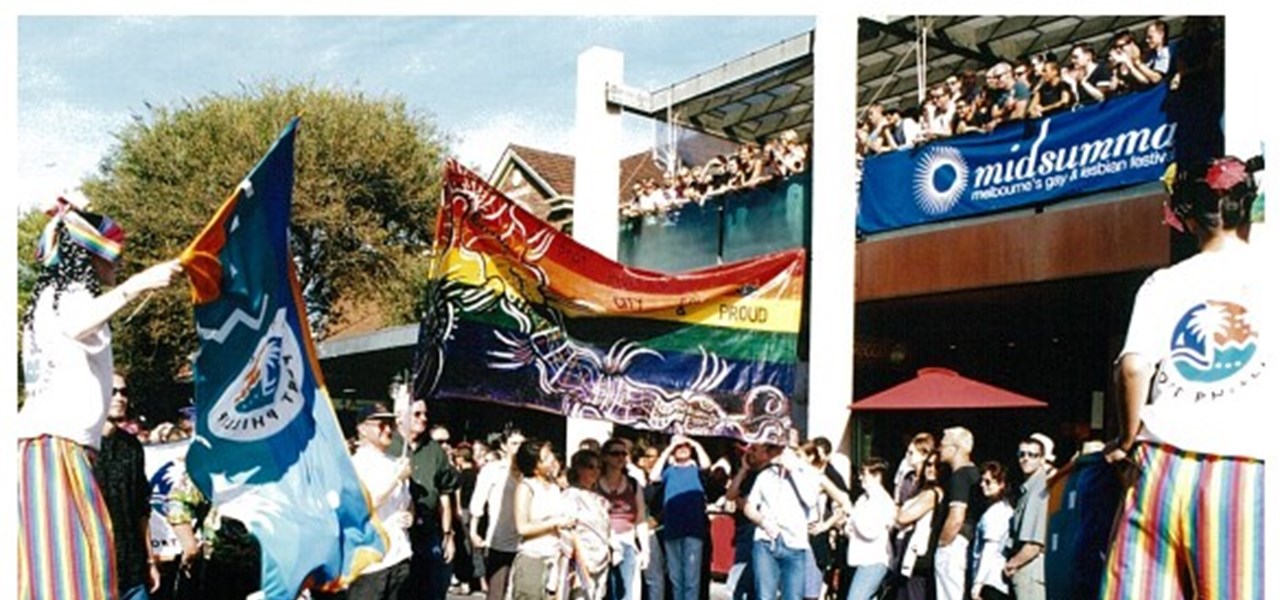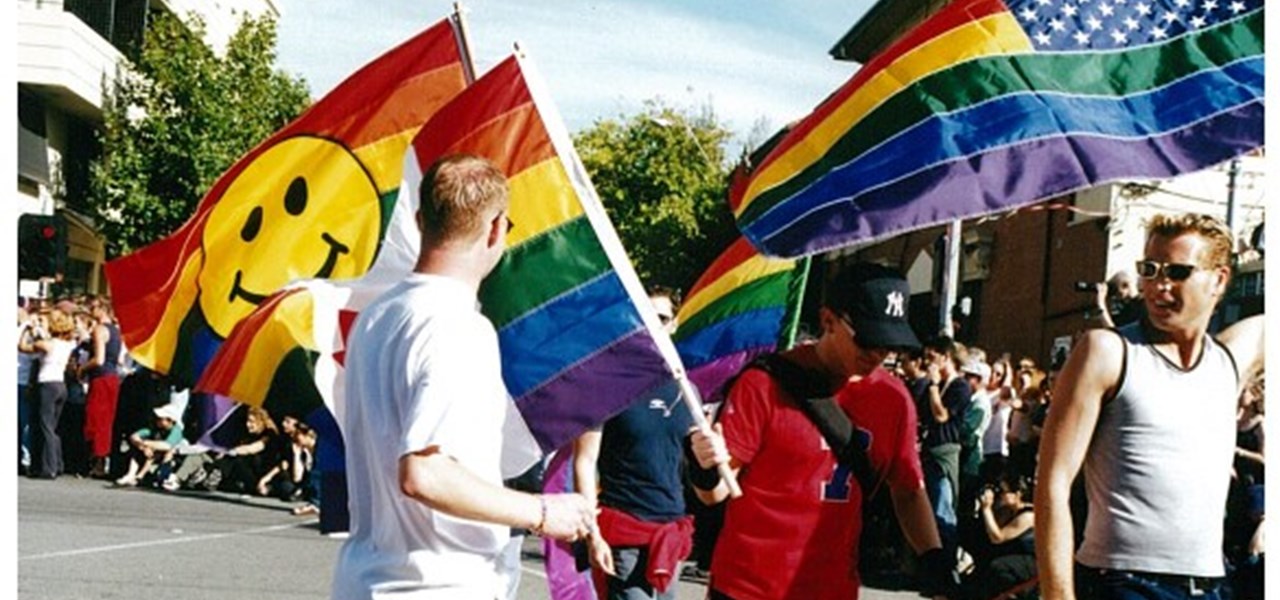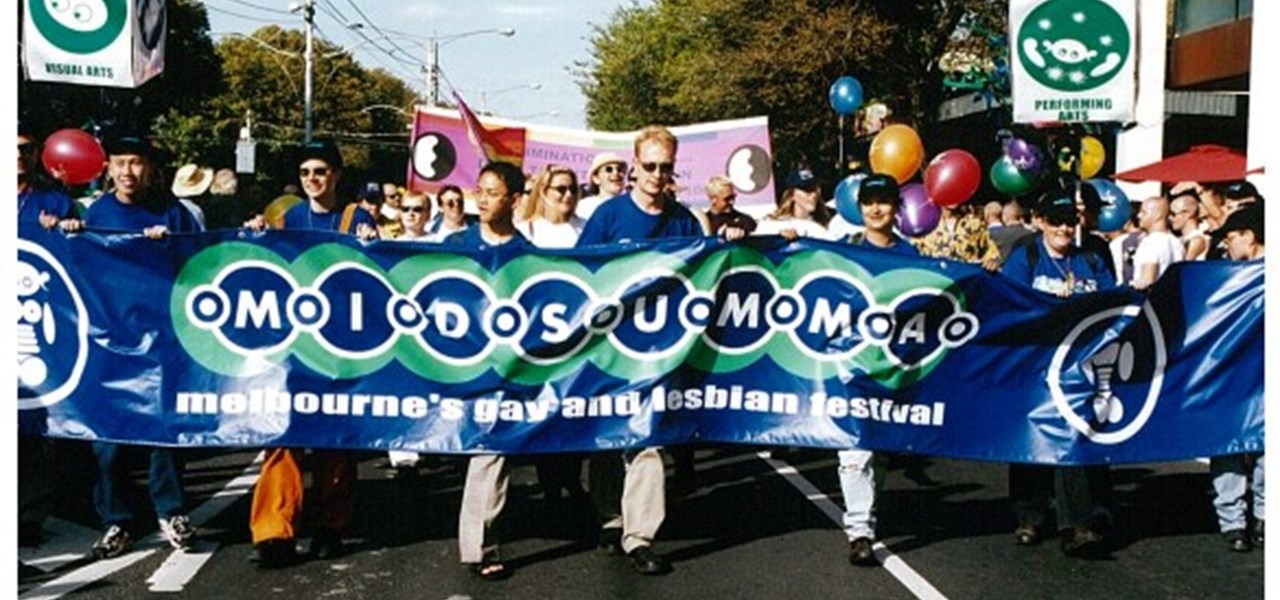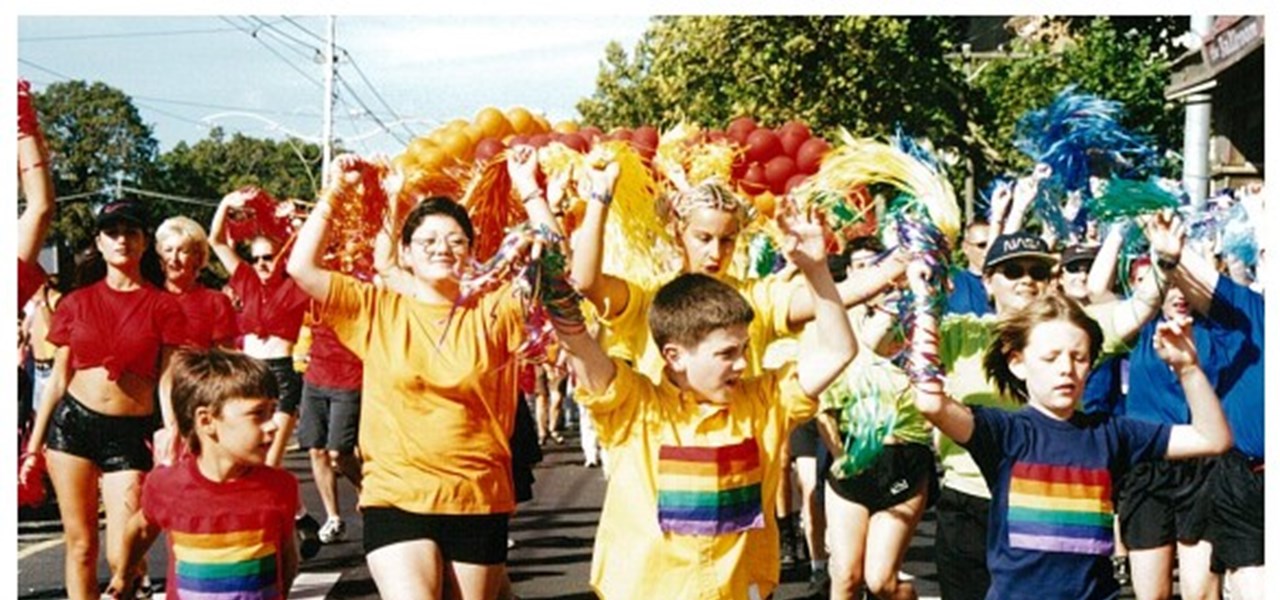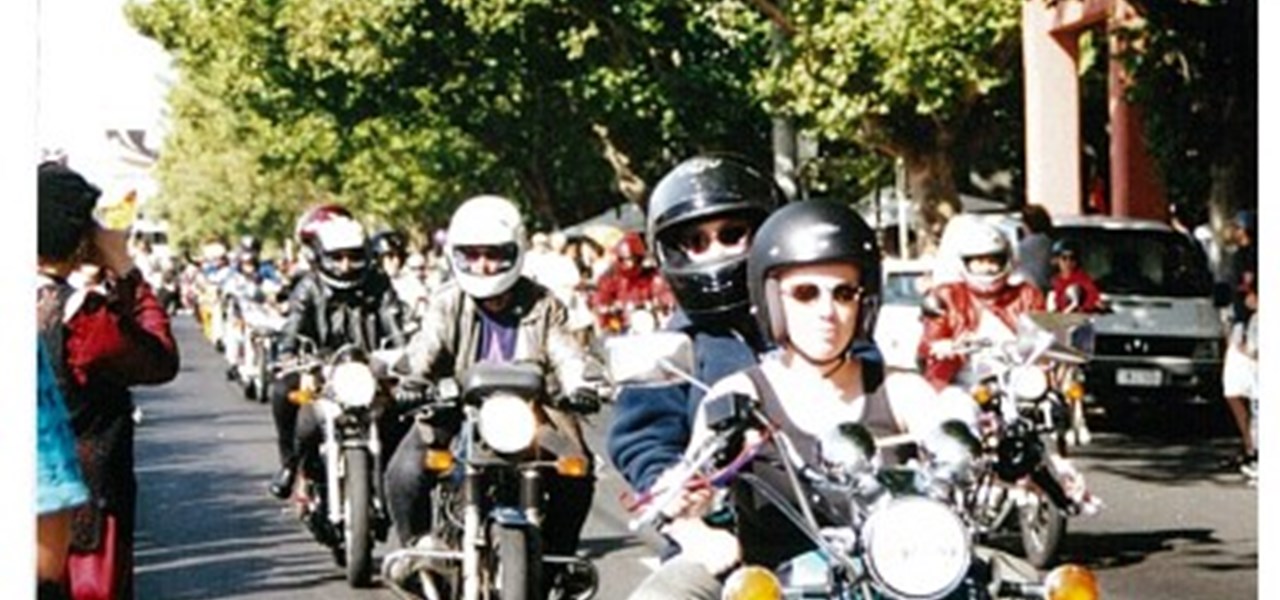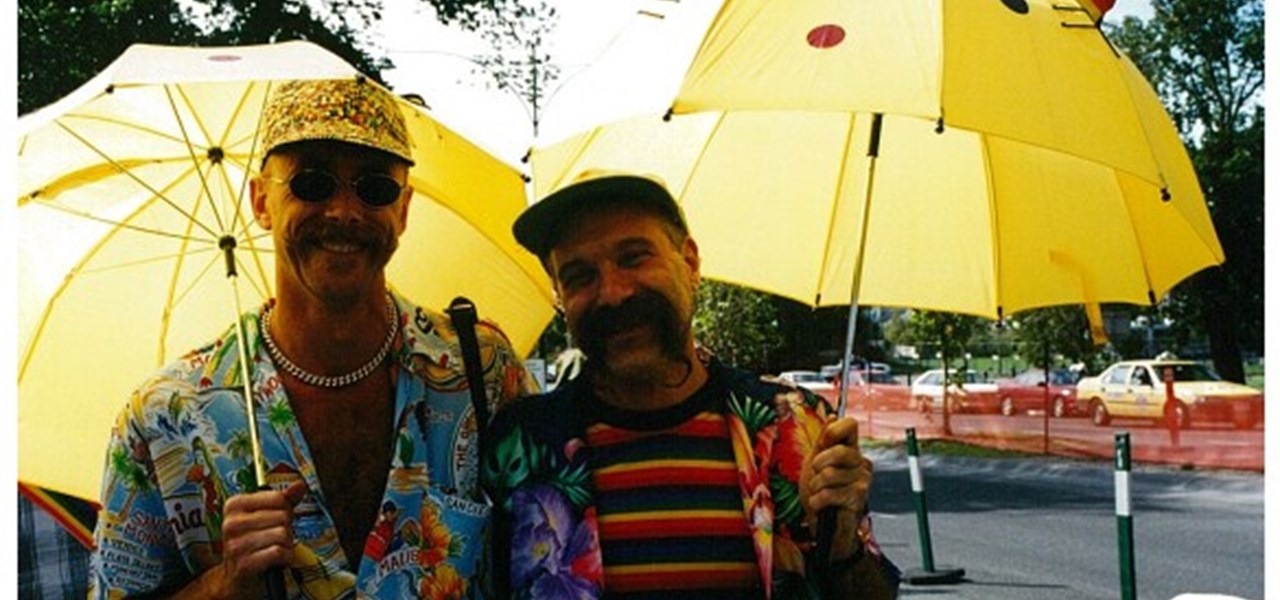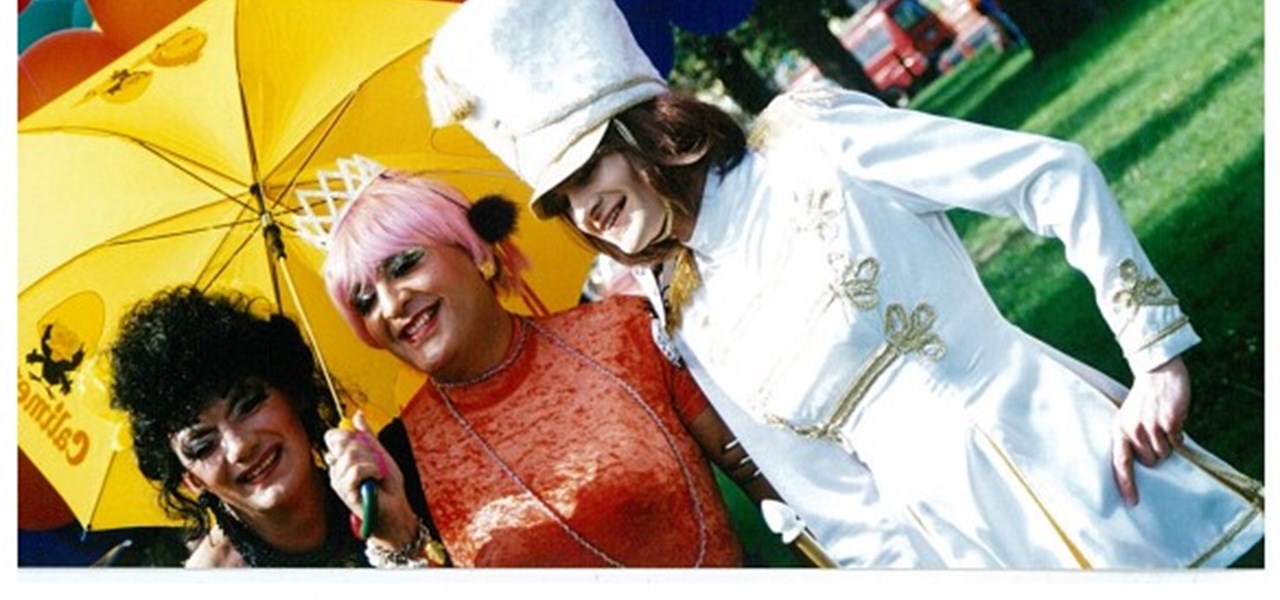 1
2
3
4
5
6
7
8
9
10
11
12
13
14
15
16
17
18
19
20
21
22
Images: Pride March 2000 by Angela Bailey