""No Asians"– a queer term widely used during the late nineties and early aughties to highlight racial exclusion on queer online dating platforms… it reinforced and maintained the stasis that queer Asian identities were not welcome to exist in predominantly white queer spaces…"No Asians" was an Australian collective subconsciousness."
Whilst growing up as a closeted gay Asian Australian, Andrew had fears for his safety. Through learning stories about gay hate crimes, and later, when working as a film production designer for 'Deep Water' (a documentary about the gay bashings in 1990's Sydney), Andrew discovered that these stories overlooked Asian men, despite them being an equal part of the tragic narrative.
"As I was doing the research of the individuals, I realised that the greater Australian public did not care about these Asian men. They were just a detail in the bigger cases of white Australian men that were killed."
No Asians looks at the condition of queer Asian men over three decades through the delicate relationship between two Australian Korean boys. The play puts queer Asians in the central focus in an honest manner, which, according to Andrew, is a contrast to the "sassy" and "comedic" way that queer Asians are often depicted in Australia.
"Queer Korean Australians are a minority within a minority. We are barely visible in the margins and with the rising popularity of native Korean and diaspora narratives in film and television – there are no stories being told about queer Koreans in Australia in any medium."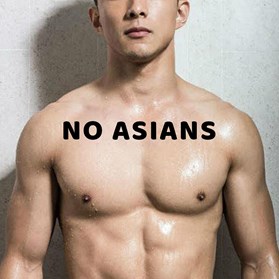 In his opinion, Andrew feels that this lack of representation correlates to the rise in HIV Transmission rising amongst queer Asian migrants. It...
"…prevent(s) us to access the empowerment of the queer community and vital sexual health education available in this country."
No Asians aims to "break down the collective ego that has historically supressed [queer Asian] identities". It is revealing, entangled and enveloped in Jeong 정 (情) - The Korean concept that encompasses affection, loyalty and reciprocity within the psychological and emotional bonds that joins Koreans.
Andrew's background is in design - scenography for stage and screen, and screen writing. He produced SAM I AM - a one man show about a queer deaf/hard of hearing boy, shown in Sydney with Brand X, and at Midsumma Festival 2021 at La Mama. He has also been involved with a directing mentorship at STC and participated in the artist lab that was involved with STC, Griffith Theatre and Belvoir.
Be the first to hear a snippet of No Asians and other plays at the Queer Playwrighting Award Showcase, 24-25 January 2022.
The Queer Playwriting Award Showcase is part of the Midsumma Presents program, a collaboration between Gasworks Arts Park and Midsumma Festival. QPAS identifies, supports and develops original Australian theatre with a queer focus.