Midsumma X Ignite Melbourne presents interactive installations across the city this summer | 11 January - 11 February
Midsumma reveals new immersive public art program with Ignite Melbourne, a wave of large scale interactive public artworks and installations combined with music, performance, and culture across iconic locations in Melbourne's CBD. The new Midsumma X Ignite Melbourne program will see Midsumma host six productions from 11 January – 11 February, running alongside its annual Midsumma Festival.  
Each event has been created by quintessential Melbourne Artists, each piece will share with you the beautiful intricacies and intersections of a diverse LGBTQIA+  community. Midsumma X Ignite Melbourne program features the likes of Valerie Hex (YUMMY), The Huxleys, Snuff Puppets, Rawcus with Yandall Walton and more.  
The Valerie Hexhibition (pictured below) – Is an exhibition of 20 costumes from the dynamic and long-term collaboration between drag artist Valerie Hex and costume designer Tristan Seebohm. 11 Jan at Testing Grounds and 15 Jan at Federation Square - Main Square.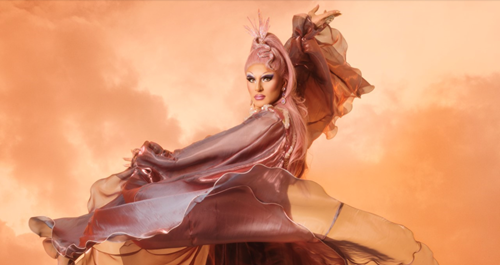 Places of Worship – The Huxleys – Is a visual and performance-based installation bringing to life the surreal, glamorous art of The Huxleys. 25 Jan at Testing Ground and 27 Jan at State Library Victoria – forecourt.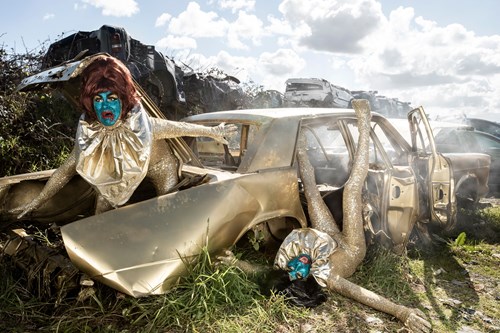 House of Fast Fashun – Participants are invited to create new outfits out of clothing made from textile waste. Craft materials are supplied and designers are on hand to help. Participants can use safety pins and hot glue to put outfits together and sewing machines are also available. Participants are encouraged to showcase their outfit on the Midsumma Carnival runway which happens every hour on the hour. 22 Jan at Midsumma Carnival – Alexandra Gardens and 14 Jan at Testing Grounds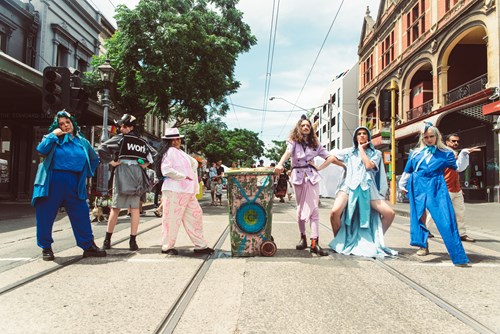 Boi Band Battle Royale (pictured below) – Brunswick East Entertainment Festival's iconic drag king boy bands - Front St Bois and OuttaSYNC - will be popping up to dance-battle it out for the title of Supreme Boy Band. 24 Jan at Bourke St Mall and 7 Feb at Federation Square - Main Square.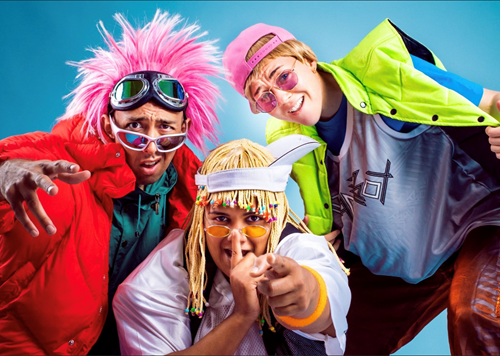 Snuff Puppets presents Cochlear – A 14-metre inflatable performance installation, Cochlear invites audiences to 'whisper loudly' into the inner ear of the public. 10 and 11 February at Alexandra Gardens.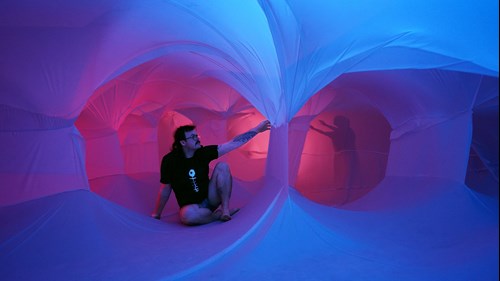 When the Human Engine Waits – Award-winning theatre company Rawcus collaborate with renowned projection artist Yandell Walton to bring a new live artwork performed on Melbourne's streets at night to a score played by a live cellist. Expect a deep dive into the fantasies of everyday people encountered on the street. 3 & 4 Feb at State Library Victoria – forecourt.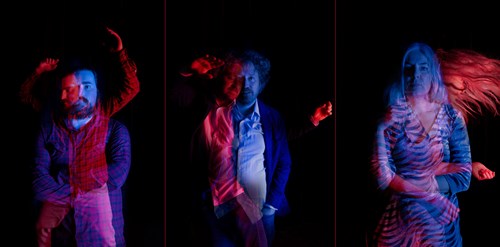 Midsumma x Ignite Melbourne has been supported through the Melbourne City Revitalisation Fund, a partnership between the Victorian Government and the City of Melbourne. Ignite Melbourne is amplifying Melbourne's best festivals. Ignite Melbourne is a collaboration between Melbourne Fringe, Melbourne International Comedy Festival, Melbourne International Jazz Festival, Melbourne Writers Festival and Midsumma. 
Midsumma is Australia's premier LGBTQIA+ arts and cultural organisation. Sharing the lived experiences of voices at the margins, expressions of queer history, and the celebration of new ideas and stories that come to life through world-class art and performance. 
Full Midsumma X Ignite Melbourne program at midsumma.org.au/ignite