Multi-Gender Attraction at the Intersections
Wednesday 23 September 2020 is Bi+ Visibility Day.
Bi+ organisations across Australia and New Zealand have come together to celebrate it, not just on this day, but for a complete conference running from Friday 18 to Sunday 27 September.
This Australia and New Zealand Bi+ conference is the biggest evaaaa bi conference we've seen in our region, with 37 sessions ranging from advocacy through performance to craft, celebrating community, visibility and expression, including virtual and in-person (where safe, legal and possible) workshops, panels, discussions, groups and even a party. Check out standbius.com for all the details - and all events are free!
Bi+ Visibility Day is such an important day for our communities. Visibility goes a long way towards raising awareness of Bi+ specific challenges and dispelling stereotypes. This conference is also an opportunity to reflect on the progress made in our communities since Bi+ Visibility Day began in 1999 and to celebrate the fabulous, diverse and awesomely talented bicons that make up our international community.
Bi+ is inclusive of all multi-gender-attracted folk, including pansexual, polysexual, omnisexual, biromantic, queer and questioning...
See also...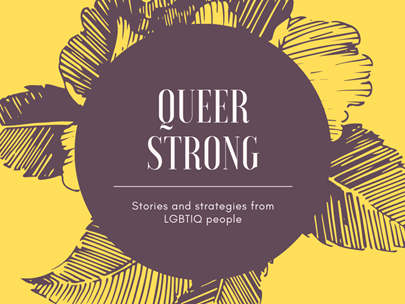 The Kindness Pandemic
Created by the awesome Catherine Barrett with contributions from community members.