Emmanuelle Mattana (She, They) is one of eight playwrights shortlisted for the Queer Playwriting Award 2022 for their play The Reasonable Grounds.
"I spent my high school years in the strange world of Sydney's competitive high school debating scene. Needless to say, it wasn't really my thing, and the second I could I ran away to Melbourne, rebranded as a *creative* and never thought about debating again. Until the last 18 months…"
Emmanuelle's lived experiences as a young queer woman are the authentic backbones to The Reasonable Grounds - a queer black-comedy about privilege, power and high school debating. Despite delving into debating as an outlet to explore "political curiosity and passion for social-justice", Emmanuelle found herself caught in a world that was quite the opposite to their morals - one that was filled with
"elitism, ego and young people who saw politics as a way to advance themselves rather than solve problems of the world."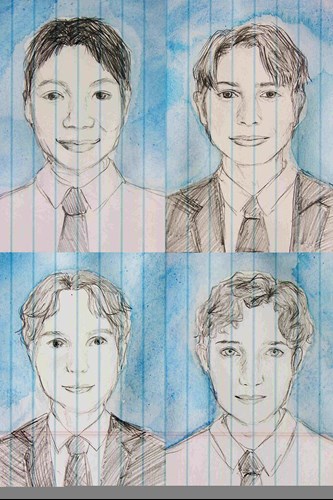 When historic rape allegations surfaced in the media about Christian Porter (when he was in a high-school debating team), and at the time of Australia's #metoo reckoning, Emmanuelle felt compelled to revisit the world of toxic masculinity that she left behind and give audiences "a renewed sense of fight".
"The problems I saw in parliament were merely 'grown-up' versions of the attitudes and behaviours I saw in teenage boys."
The serious themes of The Reasonable Grounds are cleverly crafted to be played out through "'queering', by using camp, drag and satire to interrogate and undermine white, straight, male power structures." The boys in play will be played by female identifying and non-binary performers in drag -
"a deeply political act and art form - one that allows queer people, people of colour, women and other minorities who have been excluded from sites of power (whether parliament or the classrooms of elite private schools) to reclaim their identities and sense of self".
Emmanuelle Mattana is a Melbourne based actor and maker best known for playing the lead role of Marnie in 3 seasons of the International Emmy Kids nominated series 'Mustangs FC' (Matchbox Pictures/NBC Universal). As a writer/director, her most recent short film 'The Odyssey' was commissioned by the Melbourne Queer Film Festival and Victoria Together as part of their Queer Lives in Isolation Project.
@emmanuelle.mattana
Be the first to hear a snippet of The Reasonable Grounds and other plays at the Queer Playwrighting Award Showcase, 24-25 January 2022.
The Queer Playwriting Award Showcase is part of the Midsumma Presents program, a collaboration between Gasworks Arts Park and Midsumma Festival. QPAS identifies, supports and develops original Australian theatre with a queer focus.