Rory Godbold (He/Him) is one of eight playwrights shortlisted for the Queer Playwriting Award 2022 for his play CROSS.
Drawing from his own experiences as a teacher, Rory has concerns about our government's support for religious freedoms that allow discriminatory behaviour in the workplace and in classrooms. And so, like any good creative, Rory has written a play about it.
Set in a suburban catholic school, CROSS engages with the stigma attached to sexuality within schools and the teaching profession. The central character, Jasper, is a teacher who is gay. When Jasper's colleague condones a homophobic slur made against him from a student, their lives begin to unravel.
Rory wrote CROSS in the wake of the marriage equality debate, where politicians encouraged divisive 'free speech', about our queer communities, which often had harmful effects that overshadowed the positive 'yes' outcome. In a similar way, CROSS explores the way institutional leadership and religion can feed discriminatory behaviour, with a focus on teachers and the development of students.
"CROSS evaluates the difficulty in being true to yourself within a system where some refuse to bend from its history of oppression."
Before you think that CROSS is a play designed to preach, Rory's work welcomes audiences to take what they will from the play, and use it to inform their own opinions.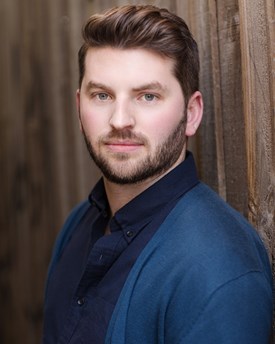 "I like theatre to provoke thought, not lecture, not patronise, but to heighten reality and extend an invitation to the audience to consider the issues at play and thrash out where they stand on them."
Much like Rory's previous work, When The Light Leaves, CROSS also draws on heavy themes that focus on the bumpy intersection between sexuality and politics. Despite the serious nature of his works, Rory sees the future of queer arts and culture as one with...
"...celebration, positivity and fun on the cards".
Rory Godbold is a graduate of the Victorian College of the Arts (VCA) where he completed the Bachelor of Dramatic Arts (Acting). He also has a Bachelor of Creative Arts in Theatre Studies and Creative Writing from the University of Melbourne. His debut play 'When The Light Leaves' was nominated for the Green Room Award for Best Writing in Independent theatre.
Be the first to hear a snippet of CROSS and other plays at the Queer Playwrighting Award Showcase, 24-25 January 2022.
The Queer Playwriting Award Showcase is part of the Midsumma Presents program, a collaboration between Gasworks Arts Park and Midsumma Festival. QPAS identifies, supports and develops original Australian theatre with a queer focus.