Do you feel like you are getting the hang of #iso now?... Or are you weeks deep into crazy town?.... Either way, here is some reprieve from COVID-19 from our queer and arts communities
We had such a positive response from our Edition #1 of Midsumma's tips for queer arts, artists and culture makers in the time of COVID-19. There are so many folks from our communities who are proving to be agile and creative (as we already know) and are moving their work, their art and their support online to spread the love and support we need during this time. 
Whether you are making the content, art, and connections.... or you are simply enjoying them, we are all trying to find our place in this new world and hopefully, the links below can give you a few great places to start. 
In this edition, we have links to new grants for artists, new opportunities, more inspiration and a bursting list of what our queer communities are doing ONLINE for YOU in the coming days.
If you have suggestions, want to share links to your own work or have some great tips and links to share with our queer arts communities, drop us a line at [email protected].
If you are experiencing distress and would like to chat with someone please contact a support network from this list here. Or, The Support Act Wellbeing Helpline is a free, confidential counseling service open to anyone working in Australian music or the performing arts - 1800 959 500.
New opportunities for artists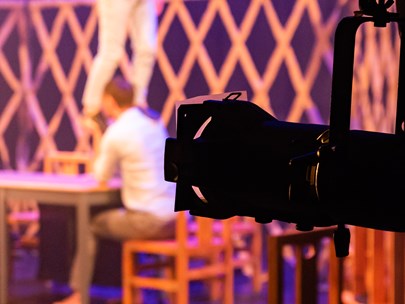 Performing Lines, produce provocative contemporary performance by Australia's most audacious independent artists, and have released a list of grants, jobs, online workshops, resources, support links and everything else they could find for artists during this time.
There are also links to mental health and financial services that we would encourage everyone to familiarise themselves with for themselves, loved ones and colleagues. This is a dynamic list that Performing Lines will keep adding to.
Grant opportunities for artists
There are new grant opportunities popping up and here are some we have found so far...
City of Melbourne are offering $2 million in grants to artists and creatives to invest in new works, and digital presentation of works and performances.
Grants include:
$4000 for

 

individual artists or small arts organisations

 

to develop new work, or for digital presentation of artistic works and performances
** Applications are temporarily closed and will re-open on 14 April 2020. This will allow all applications to be carefully considered, and more time for applicants to apply. 
Visit City of Melbourne website for the full details and to preview the application form >>
If you need a hand with writing a grant or would like a letter of support, please contact our Program Manager - Patrick Hayes via our Midsumma contact form.
COVID-19 and Our Communities: LGBTQ Online Forum
ACON will be hosting a live online information session to explore coronavirus (COVID-19) and its impact on sexuality and gender diverse communities on Monday 6 April 3pm – 4.30pm.
They are asking for your questions about COVID-19 and our health, to be asked of the panel. If you have questions you would like considered, let them know when you register. Submissions for questions close at 12pm on Monday 6 April 2020.
Keeping you inspired
Want to ogle the National Gallery of Victoria's collections? See the Smithsonian's dinosaur fossils? Check out the Sistine Chapel? That's all as easy clicking a few buttons. Whether you're eager to experience Japan's luminous digital art museum or peer at cute critters in a zoo, you can spend a night — or day — at a museum, gallery or other culturally significant spots from the comfort of your couch.
Here are ten ONLINE virtual tours of popular museums via Concrete Playground to get you started — and if you're keen on others, Google Arts and Culture will point you in the direction of even more.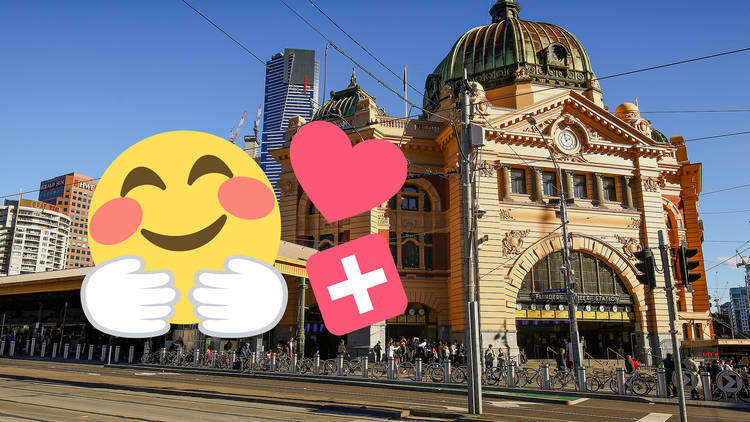 A lot of people are wondering how they can help right now – help restaurants and bars, those self-isolating without friends or family, or those valiant health workers who are risking everything to keep us all safe. This is by no means an exhaustive list, but have a peek at some small ways you can make a difference from afar.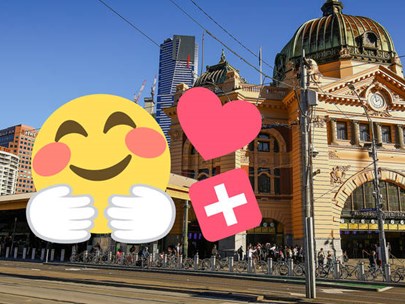 Support Your City
This is how to have the most Melbourne day ever indoors + Download a library, online workouts, virtual art and more via the TimeOut >>
What are our communities doing to keep us all sane and entertained?
Self Distancing getting you down? Isolation causing you to develop an unhealthy case of cabin fever? Well IS-AOKE is here so sing all your worries away!

Join queer performance artist Bae Marie for a night of karaoke you can enjoy from the comfort of your own home.
Hosted by club President Jo Bangles, you can get to know their members in a series of up-close and personal interviews with the amazing women of Dykes On Bikes Melbourne every Monday night from 7pm. They will be chatting about bikes, the club, parades, coming out and what they do when they're not riding.

Head to the DOB Insta page to tune in Dykes On Bikes Melbourne (@dykesonbikesmelbourne). The full interview will be posted after each interview.
Ep1. Who is Lizzy? Monday 30th March

Ep2. Who is Sue? Monday 6th April

Ep3. Who is Kim? Monday 13th April

Ep4. Who is Mel? Monday 20th April

Ep5. Who is Bec? Monday 27th April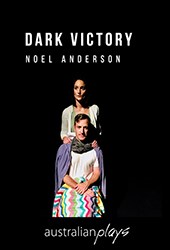 The play Dark Victory looks at the AIDS epidemic of the 90's. It has just been published on Australian Plays Org and you can even read an extract of the play for free. The script was a finalist in the Playtime competition in 2017 at Gasworks Arts Park as part of Midsumma Festival.
"I'm not the best swimmer but I'm very good at floating. I guess that's why I'm still involved in the arts years on, because I'm very good at floating!" Noel Anderson - June 2014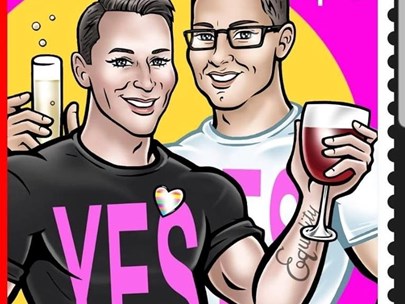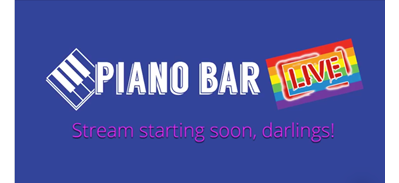 Just because we are in isolation doesn't mean we have to feel isolated. Even though Piano Bar can no longer open its doors to you, they will still bring you that sense of connectedness and community, even in the midst of all this craziness.
Piano Bar will be live streaming different events and shows six days a week! 
If you have suggestions, want to share links to your own work or have some great tips and links to share with our queer arts communities, drop us a line at [email protected].
Top image: Drop Deadly Gorgeous: The Pageant - Midsumma Festival 2020 by Suzanne Balding