Like a Knife, the Horizon
Images by Hamish McIntosh
"All my life I've lived with a future which constantly diminishes but never vanishes" - Mark Doty
Set upon white linoleum and cast in cruciform by halogen lights, Like a Knife, the Horizon explores queer time through self-destruction. A durational performance-installation for four dancers, the cast attempt a five-hour marathon. They run towards each other yet never meet: trying in vain to arrive at a point between them and exhausting themselves in the process.

With queer communities haunted by historic and ongoing mortalities, a future can be denied to queer people just as they 'deny' the future of society. Time both rushes forward and freezes itself in place: violent and urgent, poised and hollow.

Like a Knife, the Horizon seeks to connect fatigue and obliteration to questions around queer experiences and embodiments. In other words, to invite reflection on the link between the 'threat' of queerness, death, and whether we can depend on what comes next.

With friendly mascot costumes and overt metaphors, this is a spectacle in sweat the whole family can enjoy (it's a work about the Child, after all). Stay for a minute or an hour and ask if the future is ours to reach.
Accessibility
Tickets
| | |
| --- | --- |
| FREE | Registration required |
Location
Temperance Hall
199 Napier St, South Melbourne
Get directions
Tram
1 to stop 24 | 12 to stop 129
You might also be interested in...
Register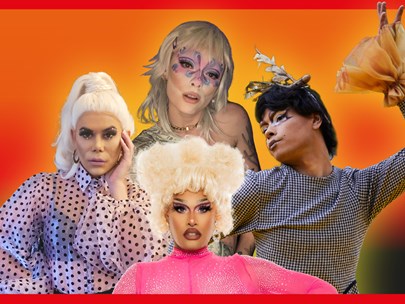 Book Now
Book Now