Midsumma COVID-19 Updates
Midsumma COVID-19 Updates
We know these are difficult times, especially for planning events and festivals. This page will be continuously updated as we evolve Midsumma Festival 2022: 23 January - 13 February with Midsumma Pride March on Sunday 6 February. We might not have all of the answers now, and things might change as we do, but we are working with you, our communities, and artists and producers to make Midsumma Festival 2022 as fabulous and safe as possible.
If you have any further questions please get in touch. Last update to the page on 23 Sept 2021.
FAQs about Midsumma Festival 2022 and COVID-19
This page will be continuously updated as we evolve Midsumma Festival 2022. If you have a question about Midsumma Festival 2022 and the effects of COVID-19 on the event, please get in touch with us and we will assist to answer the questions the best we can.
YES! Midsumma Festival will be back in 2022, from 23 January - 13 February. Midsumma Pride March will be held Sunday 6 February. 
Our open-access event registrations are now open, and we are working with artists, producers, venues and stakeholders to make this the best (and safest) celebration of queer arts and culture that we can.
If you have an event and want to be part of Midsumma but are not sure how best to go about the Event Registration Process at this time, please reach out to discuss your ideas. We will be more than pleased to work with you to assist making your plans a reality.
Planning an event of the scale of Midsumma Festival is certainly more complex at this time but we want to give the very best chance for all our wonderful events to take place, as successfully and safely as possible.
It might be all a little bit different, and we're working hard to plan for all of the possibilities and changes that might come our way.
If there's one thing our communities do well, it is coming together, however we can while being safe, to become stronger and more resilient than ever before.
To give artists, producers and venues as much time as possible, all open-access event registrations will close on 11 October 2022. If you see our registration period has closed (after 11 October) and you still want to join our festival, please email [email protected]. You can register your open-access event with Midsumma Festival at any time, but we're a small team, so it may take up to five days to get you on sale, and on our website. We will do our best to get you on sale and included in our marketing campaign as quickly as we can!
Yes, Midsumma Pride March returns to St Kilda on Sunday 6 February 2022. Registrations to participate in the march are now open.
There are, of course, a lot of unknowns at this time for what Midsumma Pride March can look like in 2022 but, we are committed to honouring our 27th year of Pride March in Melbourne and we need you to help us make it the best celebration of PRIDE possible.
We have lots of ideas and are working closely with stakeholders to ensure we can meet CovidSafety requirements.
Being COVIDSafe at Midsumma Festival
As expected, there have been a lot of hoops and hurdles due to COVID-19, and we are continually making adjustments to Midsumma Festival 2022 in accordance with the Victorian Government COVIDSafe guidance to make sure we are doing our part to be COVIDSafe. We want everyone to be able to enjoy Midsumma Festival 2022 and keep yourself safe at all of our events. 
Please follow Victoria's COVIDSafe practices while attending Midsumma Festival events.
Midsumma Festival 2022 is delivered under a COVIDSafe plan. Our COVID-Safe plan will be updated to align with the changing situation and attendees will be updated with information as it evolves.
What you can keep doing to stay COVIDSafe at Midsumma Festival:
Practise good hygiene and regularly and thoroughly wash your hands.
Maintain physical distancing, keep at least 1.5 metres away from others.
Please carry a face mask with you at all times and wear as instructed by venue staff. Please be aware that rules around mask wearing are subject to change by the Victorian Government, and that Midsumma will communicate any changes to health directives if they occur during an event.
Download and run the Federal Government's official COVIDSafe app.
If you feel unwell please do not attend a Midsumma Event - get tested at a nearby testing location then return home immediately.
YES! The print and online versions of the program guide will be available late November.
Due to the tough year for our artists, producers and collaborators, we understand we need to be as flexible as possible. We have pushed back our print deadline for the Program Guide to accommodate for artist and venue uncertainty as a result of the changing COVID-19 situation. 
We will still continue our Festival marketing campaign while expanding our digital promotional campaign, providing our artists with every possible promotional opportunity we offer year-on-year.
Audiences will (as usual) be able to find all of our Midsumma Festival events on the Midsumma Festival website, and search for particular events in our What's On menu. The full program of Midsumma Festival 2022 will be launched in late November 2022.
We hope the Midsumma Pride March Fundraiser, Bake Off, will return in 2022. The event for 2020 and 2021 was cancelled due to COVID-19. 
Check back for useful resources that might help you to plan and create a safe, legal and successful event for Midsumma Festival 2022. Resources will be posted as they are published in response to Victoria's Roadmap to deliver the National Plan.
Supporting our artists to continue to make queer art is at the core of everything we think about.
Midsumma is aware that there are still challenges for our arts community and understand that the next few months will continue to be uncertain and unpredictable for artists, producers and collectives. To help relieve some financial challenges for artists and producers who want to be a part of Midsumma Festival 2022, Midsumma is offering a 50% discount on registration fees for the first 70 events to finalise their registration for Midsumma 2022. This discount is limited to two events per producer.
We have also extended our event and venue registration deadline until 11 October 2021. This extra time will allow us to better support artists and venues with their events, so please reach out to [email protected] for support. 
During the 2020 pandemic, we ran a small grants program "Living in the Queerantine" which successfully provided 10 artistic projects to receive up to $1,000 each to create a new piece of art that can engage through Midsumma's online channels. The works were shared throughout June and July, via eNews, blog posts and social comms. "Queerantine in the Flesh" was presented as part of Midsumma Festival 2021 - a live exhibition of the online projects featuring special activations including artist talks, panel discussions and live performances throughout the two days.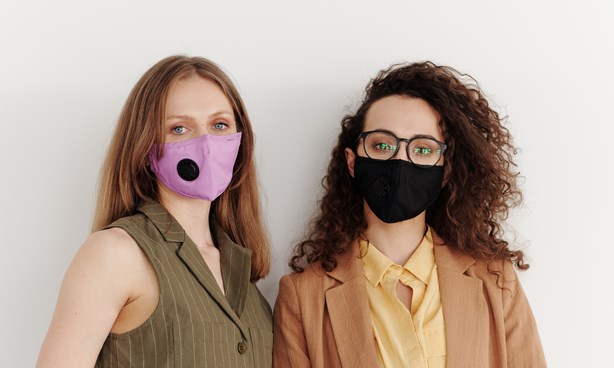 Being COVID-Safe at Midsumma Festival
There have been a lot of hoops and hurdles due to COVID-19, and we have made some adjustments to Midsumma Festival 2021 in accordance with the Victorian Government COVID-Safe guidence to make sure we are doing our part to be COVID-Safe. We want everyone to be able to enjoy Midsumma Festival 2021 and keep yourself safe at all of our events.
Being COVID-Safe at Midsumma Festival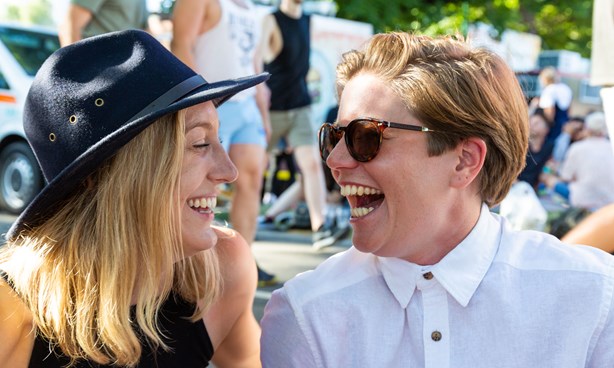 Subscribe to our eNews to stay up to date
Sign Up