Midsumma Pride March Registration
Midsumma Pride March 2020 by J Forsyth
Join the spectacular act of unity that is Midsumma Pride March
Keep up to date with Midsumma COVID-19 Updates
The recent restrictions released by the Victorian Government show that gatherings of scale were unlikely to be approved in time for Midsumma Festival to operate at our usual time of January to February.  This information has guided us to enact an "understudy-plan" to move Midsumma's 2021 festival dates. 
Midsumma Festival 2021 will return from 19 April to 5 May 2021 with Midsumma Pride March to be held on Sunday 23 May. 
This event will operate in accordance with the Victorian Government COVIDSafe guidance to make sure we are doing our part to be COVIDSafe. We want everyone to be able to enjoy Midsumma Pride March 2021.
Once you have registered for Midsumma Pride March 2021 we will keep you up to date on contingent numbers and evolving plans.
We take pride in delivering a premier festival each year and by moving our festival dates mid-year, we hope to put our artists, producers and venues in the best position possible to deliver an accessible festival that connects our communities and celebrates queer arts and cultures. Find out how you can stay COVIDSafe at Midsumma Festival 2021.
The full Midsumma Festival 2021 program will be launched in mid-March 2021. We are working hard to create the best Midsumma possible in 2021 and are so excited to celebrate queer arts and culture together again, stronger and more resilient than ever!
Read more about our date change HERE.
Midsumma Pride March 2021
Midsumma Pride March will be held in St Kilda on SUNDAY 23 MAY 2021. Due to capacity limits on events in a COVIDNormal Victoria, we are currently only able to register groups of 10 marchers per contingent. This is to help ensure that all groups are able to be represented at the event. As government COVIDSafe regulations change, we will contact participants to advise if group sizes can increase or need to decrease.
Read on for participation guidelines and tips - Register to participate via the form at the bottom of this page.
Midsumma Pride March is a signature events, where historically over 7,400 marchers normally take to the streets down Fitzroy Street in St Kilda each year and over 45,000 people line the streets and balconies along the march route to show their support – making this the best-attended Pride March in Victoria. In terms of scale, march numbers for Midsumma Pride March are considerably larger than other annual marches held in Victoria including Moomba or the Australia Day March.
Parade, pride and party come together once a year in Melbourne's iconic march celebrating solidarity in gender and sexuality diversity. A chance to tie up your bootlaces or throw on your heels, and join the spectacular act of unity that is Midsumma Pride March. Whether you join the fanfare by foot or by wheel, with workmates or with family, with friends or with lovers, as ally or as queer, Midsumma Pride March is for you.
The celebration continues after Midsumma Pride March with post-Pride celebrations at the end of the parade route, inside Catani Gardens. The seaside soiree will offer fine food and drinks, and the cultural celebrations of queer communities, all beside the beautiful views of the famous St Kilda foreshore - See the Midsumma Pride March event details closer to the date for details of the marching order, maps, how to get there, accessibility details and all event information.
Read on for vital information about participating in the march. Talk to us if you have any queries. Midsumma can be reached on 03 9296 6600 or [email protected].
Participant Newsletters
Newsletters will be listed here as they are issued....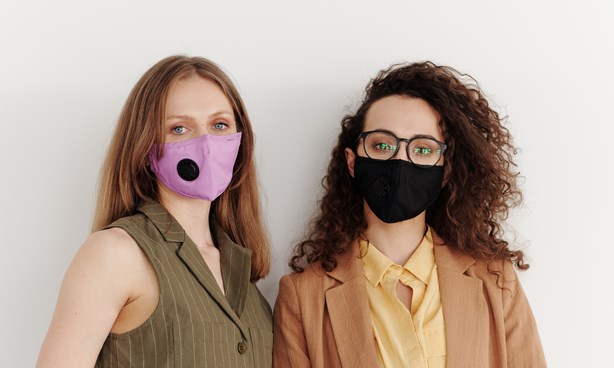 Being COVID-Safe at Midsumma Festival
We have made some adjustments to Midsumma Festival 2021 in accordance with the Victorian Government COVID-Safe guidence to make sure we are doing our part to be COVID-Safe. We want everyone to be able to enjoy Midsumma Festival 2021 and keep yourself safe at all of our events.
Being COVIDSafe at Midsumma Festival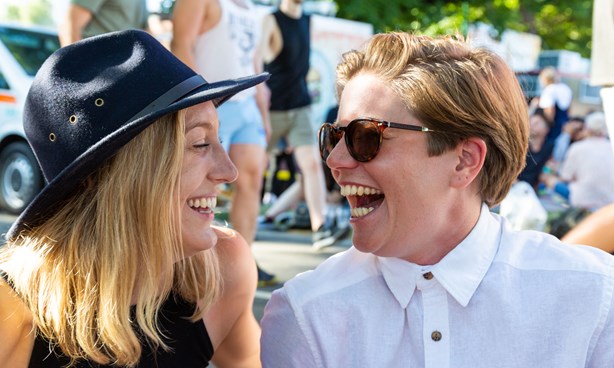 Subscribe to our eNews to stay up to date
We'll keep you posted on all of the festival news – typically fortnightly throughout the year with special frequency throughout the festival period.
Stay in Touch